Raspberry Matcha Refresher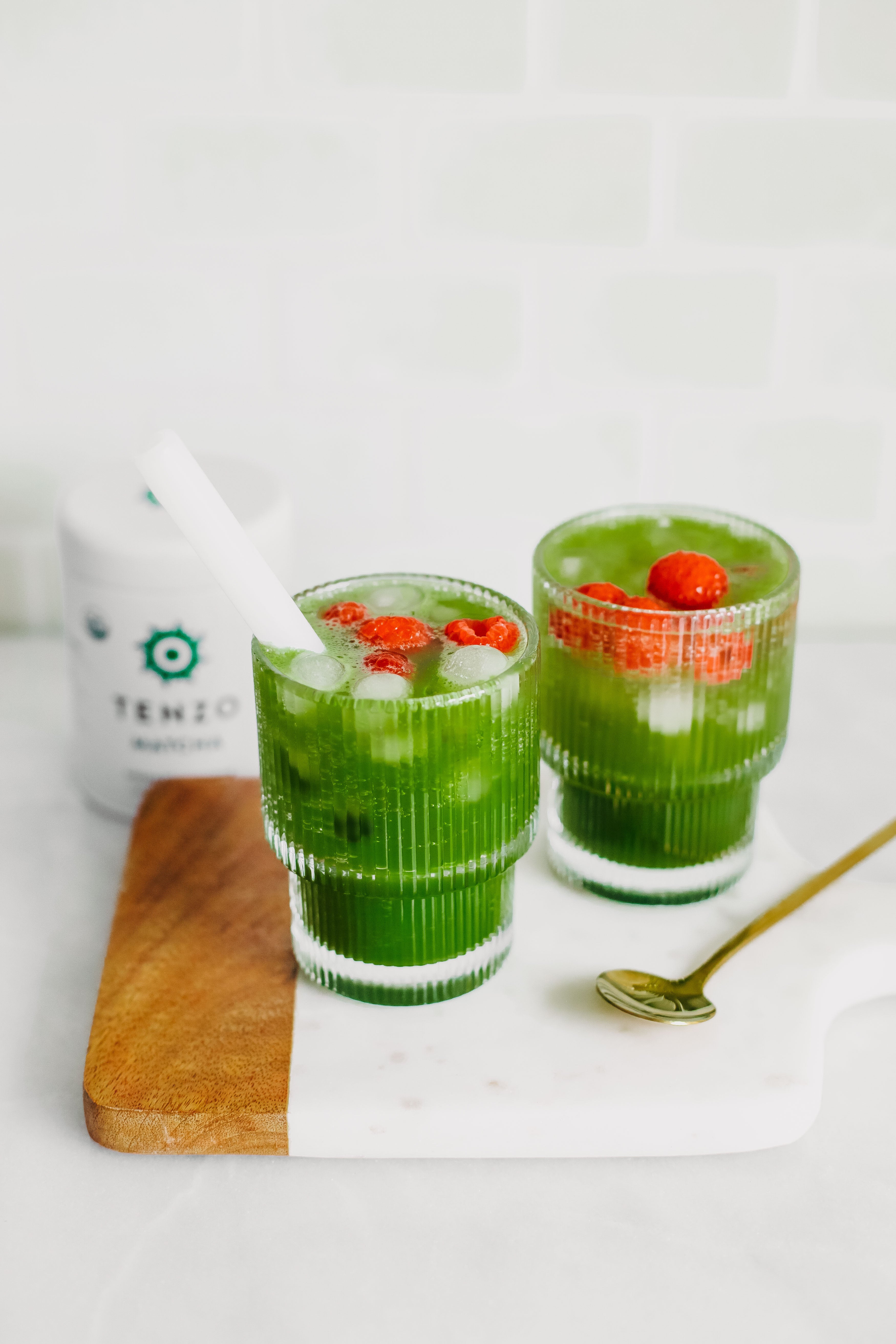 Raspberry Matcha Refresher
Posted on March 03, 2023 | by Lori Hanemann
Hey there, matcha maniacs and raspberry rebels! Have you been searching for a drink that will take your taste buds on a wild ride of flavor? Look no further than the  Raspberry Matcha Refresher!
This delightful drink is made with Tenzo matcha, the finest green tea powder on the planet. We've blended it with fresh, juicy raspberries and a touch of maple syrup to create a one-of-a-kind taste explosion.
First off, let's talk about the matcha. This stuff is seriously special. Tenzo matcha is sourced from Japan and is packed with antioxidants, amino acids, and other good-for-you nutrients. It gives the drink a rich, earthy flavor that pairs perfectly with the tartness of the raspberries.
Speaking of raspberries, we only use the freshest ones in our Matcha Raspberry Refresher. They're bursting with flavor and give the drink a bright, fruity kick. Plus, they're packed with vitamins and antioxidants, so you can feel good about sipping on this beverage.
Finally, we add just a touch of maple syrup to balance out the flavors. It adds a subtle sweetness that complements the natural sweetness of the raspberries and rounds out the earthiness of the matcha.
So, what are you waiting for? Make a  Raspberry Matcha Refresher today and take your taste buds on a wild ride. Whether you're a matcha fanatic or a raspberry rebel, this drink is sure to satisfy. Cheers to good taste and good health!
Ingredients:
¼ tsp  Tenzo matcha powder 

¼ cup cold water

1 1/2 tsp maple syrup to taste

handful fresh raspberries

Ice to fill half the glass

sparkling water of choice
Instructions:
Add matcha powder and water to a small glass and blend with an electric whisk until smooth.

Add maple syrup and ice cubes, then add a small handful of raspberries and top off with sparkling water of choice (it can be a flavor to compliment raspberries & matcha or plain).

Stir and serve.
Thank you to Kaylie for another wonderful and delicious matcha drink. You can follow her on Instagram to see more of her recipes. Remember to stock up on Tenzo for all our delicious matcha recipes.