Raspberry Chia Matcha Drink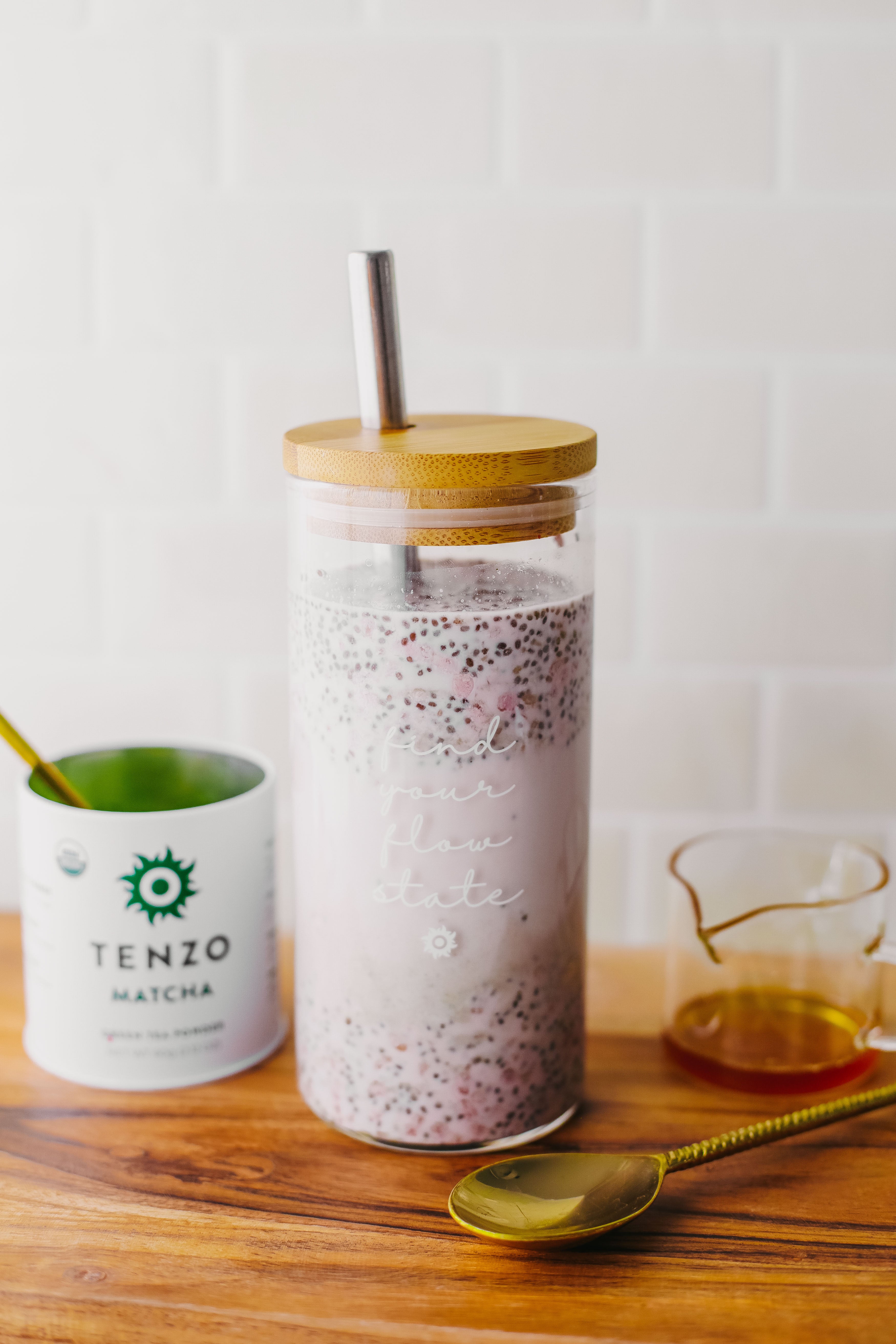 Raspberry Chia Matcha Drink
Posted on March 10, 2023 | by Lori Hanemann
Hey there Tenzos, let's take a break from our regular routine and try out something new, something refreshing, and something super healthy - Raspberry Chia Matcha Drink!
Just hearing the name makes me drool, and I'm sure it's the same for you. Who doesn't love raspberries and matcha, right? But wait, there's more! This drink has chia seeds in it too. Woohoo! We all know chia seeds are packed with nutrients, fiber, and antioxidants. They make this drink not only delicious but also a superfood.
Imagine sipping on a bright pink drink, with tiny black specks floating around in it. The raspberries give it a vibrant hue, and the chia seeds add a nice texture to it. As you take a sip, you get hit with the delicious earthy taste of Tenzo, followed by the sweetness of raspberries, and the subtle crunch of chia seeds. It's like a party in your mouth.
What we love about this drink is that it's so easy to make. Just a few simple ingredients, and voila! You have a healthy drink that's perfect for any time of the day. You can have it for breakfast, as a midday snack, or even as a post-workout drink. It's versatile and delicious.
Ingredients:
1 1/2 cups milk of choice

1 1/2 tbsp honey

1/2 tsp Tenzo matcha powder

2 tbsp chia seeds

1/2 cup frozen raspberries, thawed & melted
Instructions:
Add raspberries into the bottom of a tumbler. 

Then add honey, milk, Tenzo powder, and chia seeds. 

Stir to combine and place in the fridge for about 2+ hours until chia seeds expand. 

Serve with a straw.
Thank you to Kaylie for another wonderful and delicious matcha drink. You can follow her on Instagram to see more of her recipes. Remember to stock up on Tenzo for all our delicious matcha recipes.