Pumpkin Spice Iced Matcha Latte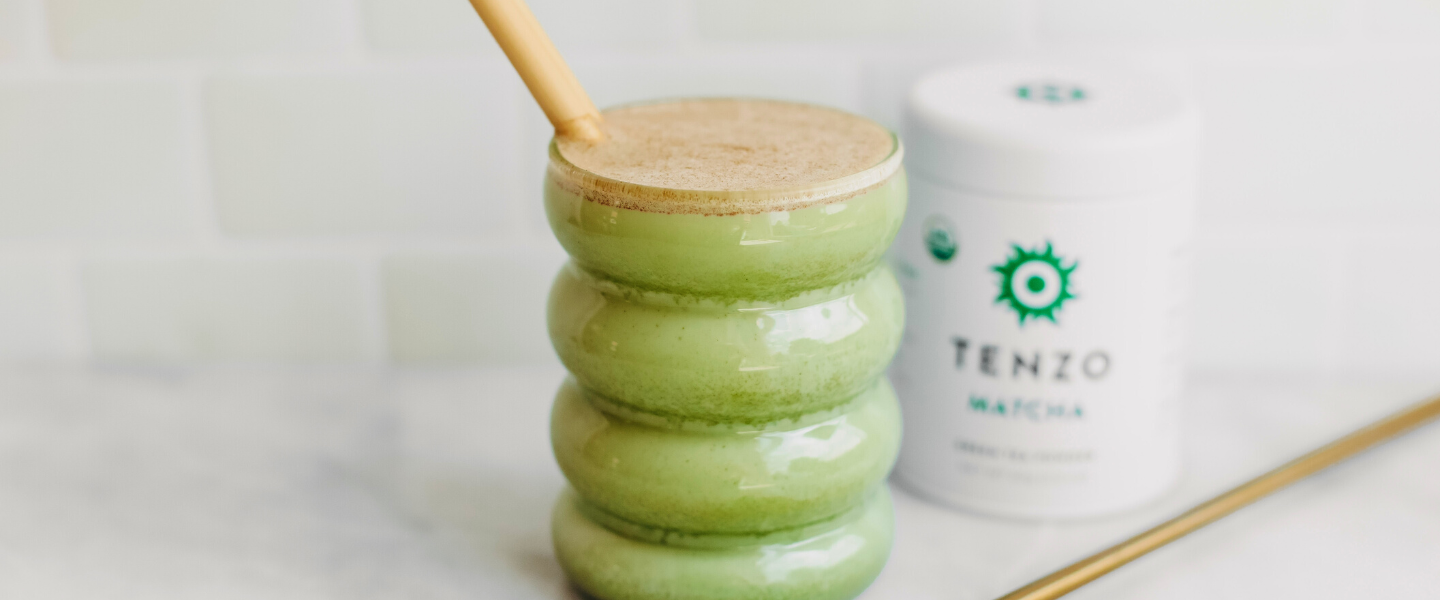 Fall is a lifestyle, and we are living it with our Tenzo Pumpkin Spice Iced Matcha Latte. This simple recipe is loaded with flavor and cozy vibes. Once you try this pumpkin pleasure, you'll want to sip it all through Autumn. No more waiting in line at Starbucks or Dunkin', make your own PSL in the comfort of your kitchen. Invite friends over after a walk in nature and drink some Tenzo and watch football.
Pumpkin Spice Iced Matcha
Ingredients:
12 oz oat milk or other plant milk
1 tbsp maple syrup or other sweetener
4 oz water
2 tsp Tenzo matcha powder
1/2 tsp pumpkin pie spice or more to taste
Instructions:
Pour milk into a glass. In a separate glass add hot water, maple syrup, Tenzo matcha tea powder, and pumpkin pie spice and whisk until combined. Then pour matcha mix over milk and top with whipped cream and pumpkin pie spice.
Thank you to Kaylie for another wonderful and delicious matcha recipe. You can follow her on Instagram to see more of her recipes. And, take the chance to stock up on matcha now.