Protein Matcha Hummus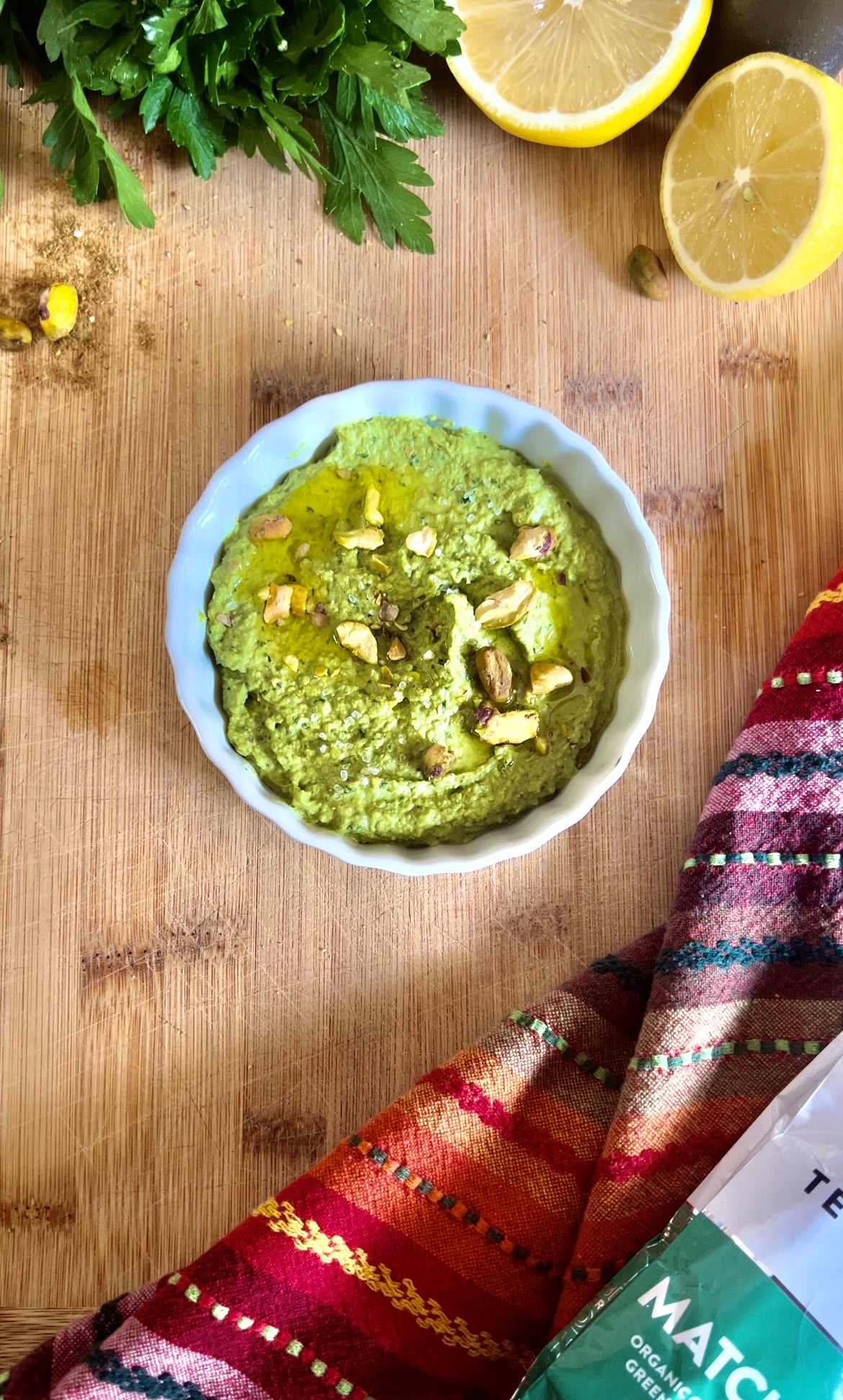 Protein Matcha Hummus
Posted on October 28, 2022 | by Lori Hanemann
How do you make hummus even more healthy? Add Tenzo to it. Matcha fits in perfectly with this lineup of healthy ingredients, and pistachios are an extra exciting addition. Give this one a try - you'll be the star of the appetizers at your next get-together.
Protein Matcha Hummus

Servings: 8

Time: 10 minutes

Storage: Refrigerated – up to 2 weeks, freezer – up to 1 month


Ingredients:


½ c Tahini
1 can of 12 oz Organic garbanzo beans
2 garlic cloves
Juice of 2 lemons or ¼ C juice
1 tsp sea salt
3 tbs water
1 tbl extra virgin olive oil
1 Tablespoon Tenzo matcha
1 tablespoon ground Cumin
¼ C Pistachios (shelled)
1/3 C fresh Parsley
⅓ C fresh Cilantro
½ Avocado

Directions:
Rinse and strain garbanzo beans.
Roughly chop parsley and cilantro.
Add all ingredients to the food processor: garbanzo beans, avocado, chopped herbs, water, oil, tahini, lemon juice, cumin, matcha, garlic, salt, and pistachios.
If too thick, add a tablespoon of liquid at a time until desired consistency is reached – alternating between water and oil.
Enjoy!

Materials Needed:

Food processor
Can opener
Thank you to Maddie for an inspiring and delicious matcha recipe. You can follow her on Instagram to see more of her recipes. And, take the chance to stock up on matcha now.