Pineapple Ginger Matcha Soda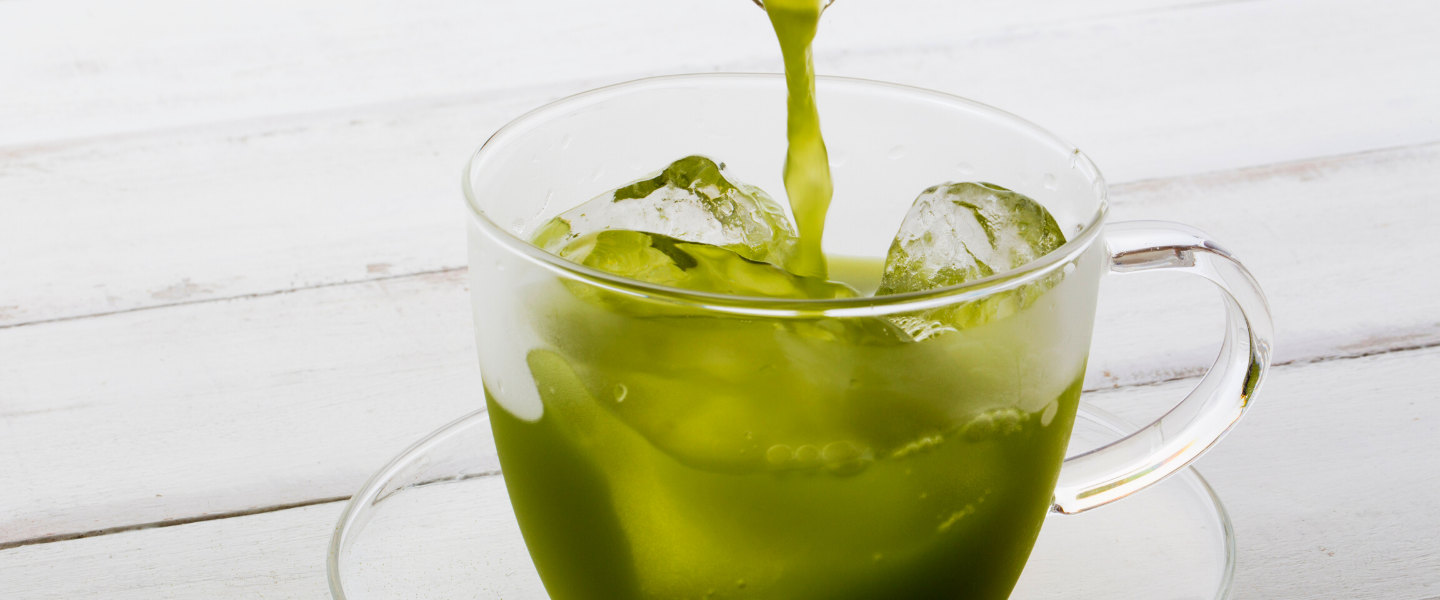 One sip and this drink is quickly going to become one of your summer staples. Fresh mint, punchy pineapple, and sweet but spicy ginger perfectly complement the naturally earthy and slightly sweet taste of matcha. And, what's not to love about a delicious, vibrant green, sparkling beverage? Wake yourself up with a healthy hit of summertime fruits and start your day off on the right foot with a little bit of matcha magic. It comes together quickly with readily available ingredients, making it equally perfect for a go-to mocktail or afternoon spritzer. Essentially, you can and should enjoy this matcha drink anytime and all the time.
Pineapple Ginger Matcha Soda ☀️🍍
Ingredients 
1/2 teaspoon Tenzo Matcha 
1/4 cup hot water
1 cup fresh or canned pineapple
A few sprigs fresh mint
1/2 teaspoon ginger
1/2 cup pineapple juice
1/3 cup soda water
Ice
Directions
Prepare matcha by whisking matcha and hot water until smooth and frothy. 

Blend together pineapple, mint, ginger and pineapple juice.

In a serving glass with ice, combine prepared matcha with pineapple mixture and top with soda water.
That's not TikTok magic, it really is that easy to make. And, if you're just starting your matcha journey this is a great way to dip your toes in the water. Elevate your afternoon soda to something much healthier and much tastier. But, don't forget to grab your matcha before you do. This drink is nothing without the clean, green caffeine machine that powers it.