Orange Creamsicle Matcha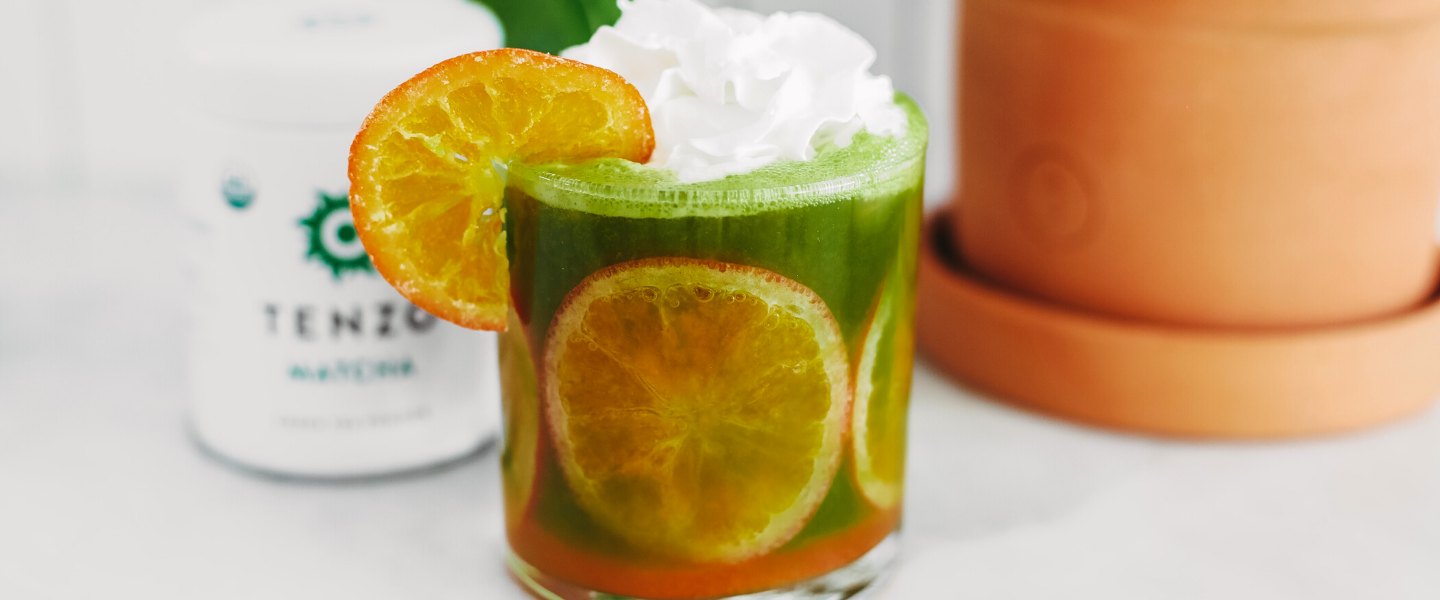 Here is a recipe you're gonna want to have on repeat all spring and summer; yeah, it's that refreshing. Oh, and it's also tropically delicious. Envision fresh-squeezed mandarin orange juice, combined with coconut water and Tenzo. That's a vibrant image, isn't it? The taste is just as beautiful, Tenzos! If you have the time, do pour it over ice and stick a couple candied orange slices in there, then go for it with that healthy-fat coconut whip! Now, get googling how to make candied orange slices. Breathe in and out. Feel all the  emotions, and sip slowly. Tag us on Insta if you make it, okay?
Orange Creamsicle Matcha 
Ingredients:
1 cup fresh mandarin juice 
1/4 cup coconut water
1 tsp Tenzo matcha tea powder
1 tbsp honey
pinch of salt
Topped with coconut whip
Optional - serve with candied orange slices 
Optional: ice to fill the glass
Instructions:
Blend coconut water, salt, honey, and matcha together until well combined (I used an electric whisk, then pour over mandarin juice and serve over ice or plain. Optional: top with coconut whip and/or candied or fresh orange slices.
Thank you to Kaylie for another wonderful and delicious matcha drink. You can follow her on Instagram to see more of her recipes. And, take the chance to stock up on matcha now.