On-the-Go Morning Tenzo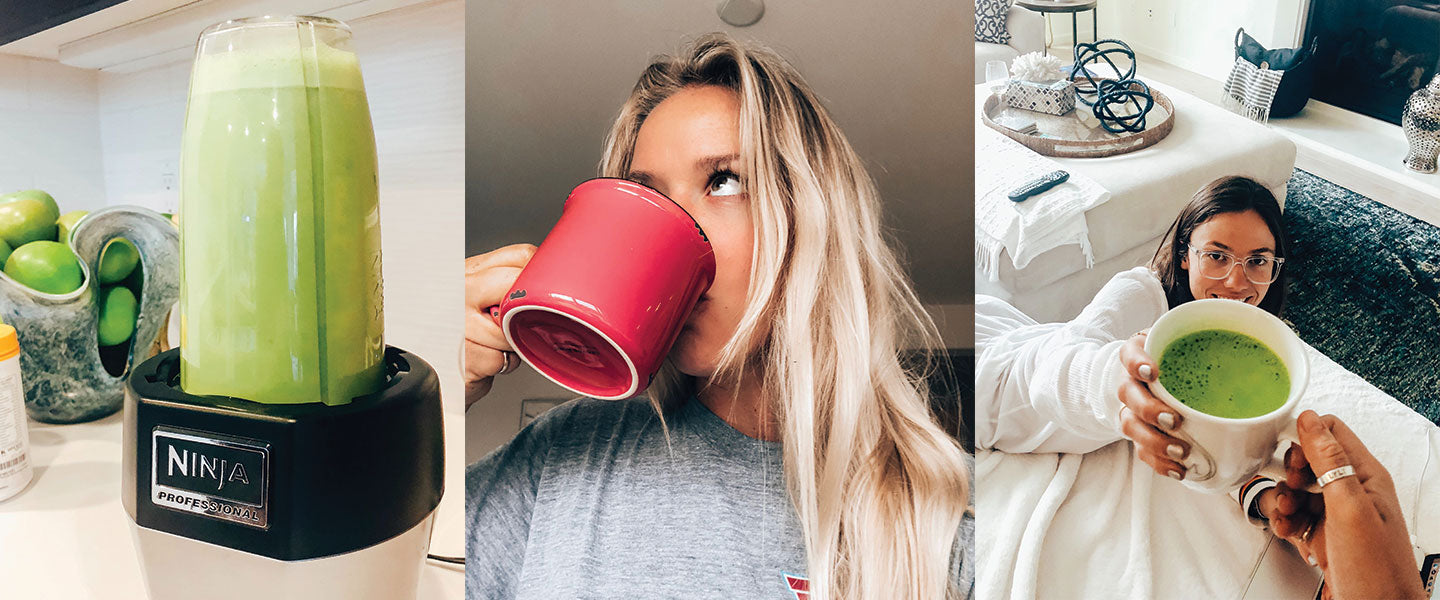 With some of our busy work schedules, hitting the brew button on the coffee machine while we shower seems more respectful than rushing the art of making a ceremonial matcha tea. We are here to tell you that you don't have to feel guilty for finding a quicker alternative way to make and drink matcha in the morning and still have it taste absolutely delicious.
So when you're running short on time, grab your blender and your favorite Tenzo latte ingredients, heat up some water, and let us guide you on how to make a simple, but yummy matcha tea latte right in your home.
Hi Everyone! My name is Hayden. I'm the communitea manager here at Tenzo and today I'm letting you in on how I round up my "Tenzo Latte for 2" every morning, because here at Tenzo we're all about SHARING the goodness of clean, green, energy.

All you need is 5 ingredients:
Hot Water
Milk of Choice (I love Unsweetened Coconut Milk)
Vital Proteins Collagen Creamer
Sweet Drops Sweetener
Here's how I make her morning Tenzo for 2:
Step 1:
Heat up 2 Cups of Water
Step 2:
Throw in about ¾ a cup of Coconut Milk into your blender
Step 3:
Add about ¼ of a syringe of sweetener to the milk

Step 4:
Add 1 ½ tsp of Tenzo into your blender
Step 5:
Throw in a scoop of Vital Proteins Collagen Powder into the mixture

Step 6:
Add your water and BLEND BABY!
Let us know how you make your morning matcha via Instagram and Facebook!