Ocean Blue Matcha Latte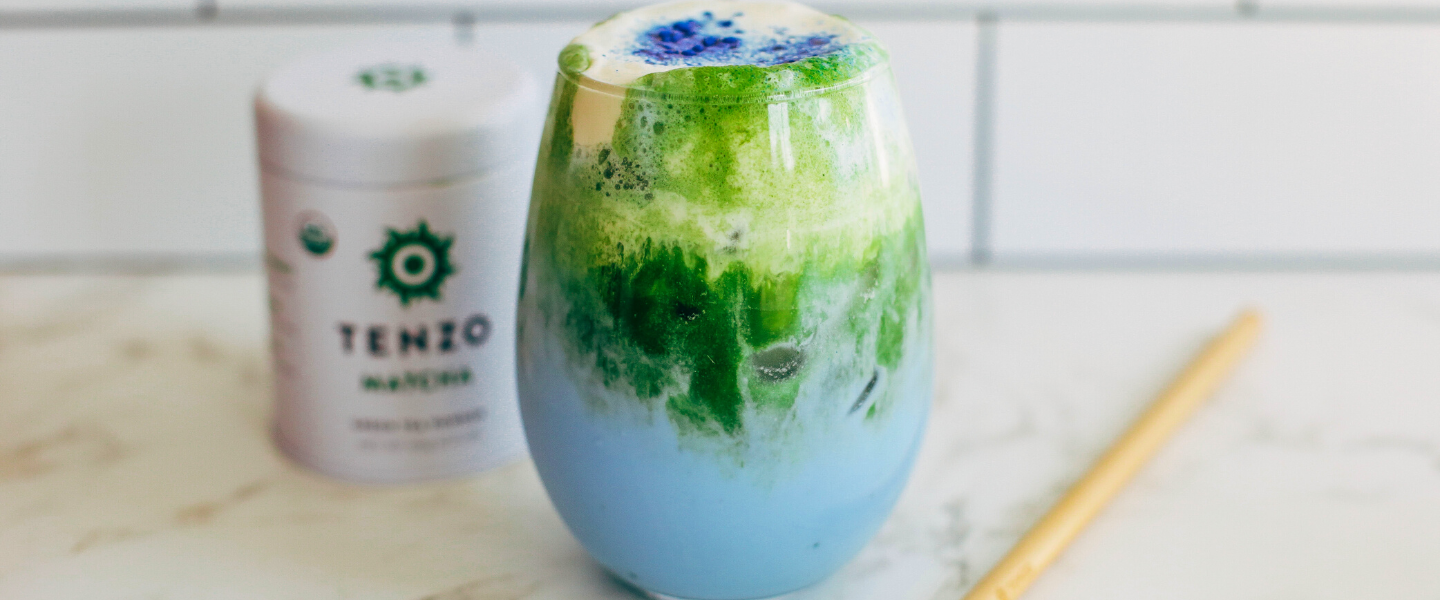 As a company founded in Santa Monica California, Tenzo pays tribute to the beloved Pacific Ocean. With vibrant blue colors and some earthy matcha green, this ocean themed drink will shock and awe your friends and family at the next get-together. This one is packed full of healthy ingredients to keep your immune system in great shape and bonus, it tastes delicious.
Ocean Blue Matcha Latte
Ingredients:
¼ cup oat milk (or other milk)
¼ cup cream (or coconut cream)
⅔ cup oat milk
¼ tsp vanilla powder
1 tbsp maple syrup or to taste
¼ tsp blue spirulina powder
3 oz hot water
1 ½ tsp Tenzo matcha
Ice to fill the glass
Instructions:
Froth ¼ cup each oat milk and cream in a french press (or with an electric whisk) until thick and fluffy, then set aside. Blend ⅔ cup oat milk, blue spirulina powder, vanilla powder, and maple syrup together with an electric whisk in a glass. Combine hot water with Tenzo matcha tea powder until well blended. Pour blue milk into glass over ice, then matcha mixture, and top off with milk/cream layer.
Thank you to Kaylie for another wonderful and delicious matcha recipe. You can follow her on Instagram to see more of her recipes. And, take the chance to stock up on matcha now.