Mint Chocolate Matcha Protein Mousse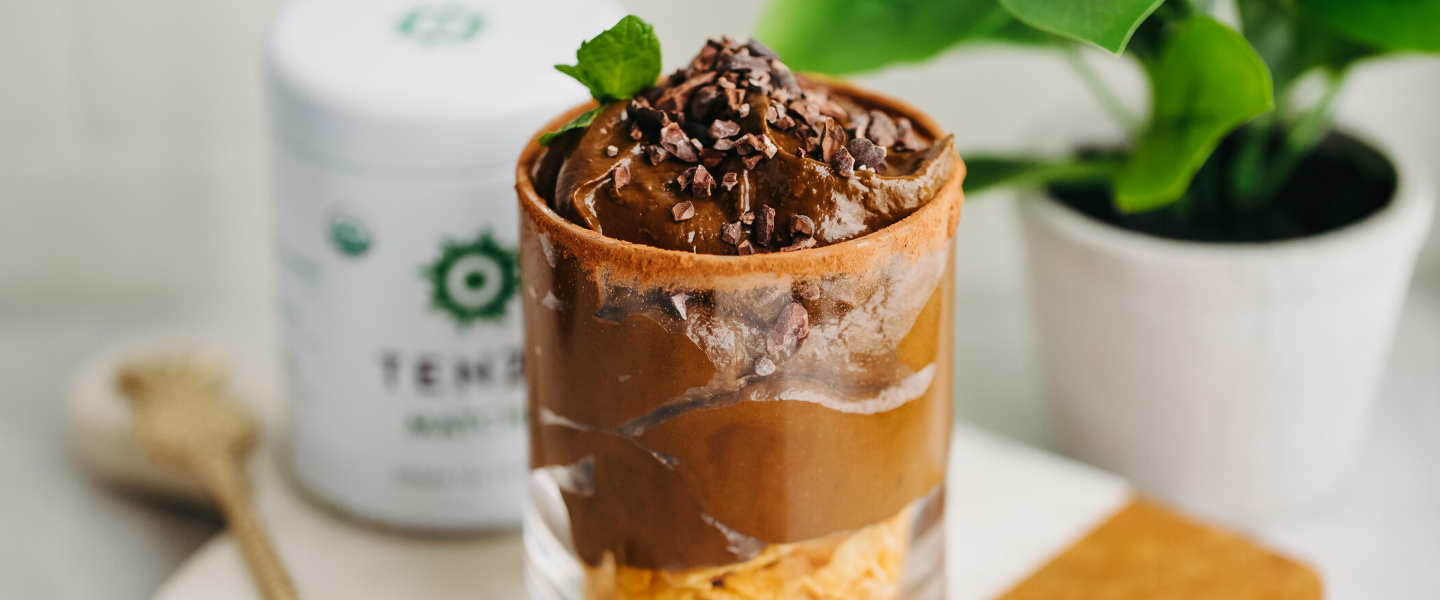 The ingredients may look as healthy as a Whole Foods shopping cart on a Saturday morning, but be prepared to be blown-away by the extreme chocolate deliciousness in this cute little cup. This blends up like a smoothie, but go ahead and eat it with a spoon to experience the creaminess to its full avocado potential. You know there's matcha in there, right? Mint too?  Well that's why we think this recipe will satisfy your taste buds as well as your protein hungry muscles. Do try it with the dry cereal on the bottom for some delightful ASMR crunch.
Mint Chocolate Matcha Protein Mousse
Ingredients:
1 cup frozen banana pieces
2 tbsp cocoa powder
2 tbsp sunbutter
2 scoops collagen
1/2 tsp matcha powder
½ large avocado or 1 small avocado
¼ cup oat milk
1 sprig of mint
Instructions:
Add ingredients to a high powered blender and blend until smooth, then serve over cereal or fruit (optional) and top with cocoa nibs and mint, if you like.
Thank you to Kaylie for another wonderful and delicious matcha drink. You can follow her on Instagram to see more of her recipes. And, take the chance to stock up on matcha now.