Tenzo Tea- What's in a Name?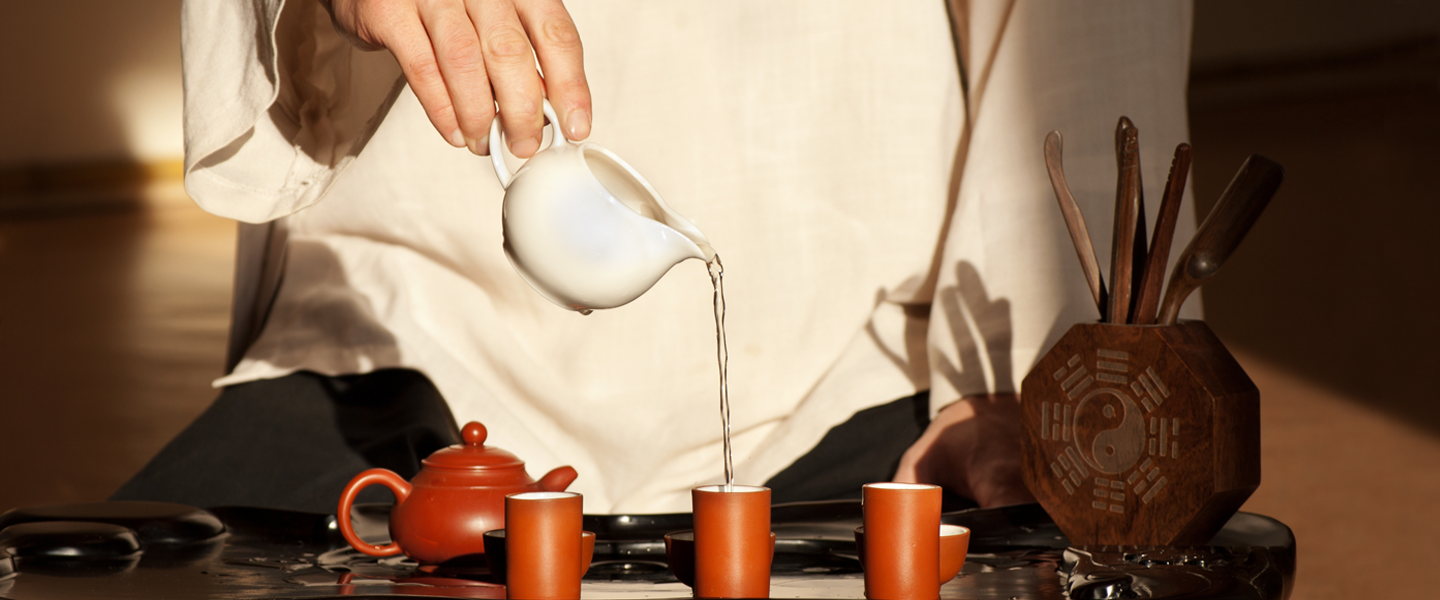 How We Chose the Name Tenzo Tea
We may joke around, offer up some questionable puns, and poke fun at ourselves, but the reality is that we work hard every single day to ensure that you have easy access to high, quality ceremonial matcha. And, when we first started Tenzo, we wanted to make sure that our name reflected a legacy of hard work, dedication, and supreme quality. Thus, we landed on Tenzo Tea. 
Chances are that you've wondered where our name comes from. Well, wonder no more. The word Tenzo holds a very special place in the heart of Tenzo Tea. In Japanese, "Tenzo" translates to "heavenly monk." This title was most often reserved for a chef at ancient Japanese monasteries. The Tenzo was an important part of monastic life and worked religiously (pun intended) to help other monks reach enlightenment. 
How did the ancient name for a Japanese chef become the choice for representing a matcha legacy? Because there's nothing that encapsulates both our company's vision and matcha itself. 
But Why Heavenly Monk?
At first glance, heavenly monk doesn't seem to fit what we like to refer to as, "matcha magic." But, if you take a deeper dive into what a Tenzo was and the duties they performed, you'll find that it hits the nail on the head. 
In ancient Buddhist temples, there was a special position called a Tenzo who helped to prepare food and set up tea ceremonies. The Tenzo was one of six office-holders who, as disciples of the Buddha, guide the monastic community. The Zen Monastic Standards states; "The Tenzo functions as the one who makes offerings with reverence to the monks.
This important role was left only to senior disciples, who were familiar with the tea ceremony and cherished all that it entails. It was a Tenzo's job to prepare every single meal had by the monks at the monastery. This was often made harder by the monks' frugal lifestyle and a lack of fresh fruits, veggies, and grains. Tenzos would also prepare all the meals for the "Sesshin."
A sesshin is a long period of meditation, interspersed with small breaks, meals, and work. During this time, sleep was to be kept at a minimum and unless working, the mind was expected to 100% focused on meditation. Tenzo's played a large role in this extended meditation period, as they were the only way for all of the other monks to eat. 
But a Tenzo does much more than just cook. In fact, this role was considered to be one of the most demanding and difficult positions to hold. At the core of the majority of Japanese monk's lives was the journey to reach enlightenment. It was a Tenzo's job to foster this process by way of the tea ceremony. This means that a Tenzo put their own journey to enlightenment on hold in order to help others. It was truly an amazing act of selflessness. 
All in all, Tenzos are one of the most important aspects of ancient Buddhist culture, especially in early Japanese society. This prominence and direct relation to the tea ceremony itself is one of the reasons that we chose Tenzo as our name. 
Making Matcha- It's in the Name
However, it's not the only reason. It was a Tenzo's job to selflessly prepare matcha during the tea ceremony in an effort to support other monks' path to enlightenment. And, that's what we want to embody.
We wanted to be a brand of givers. We didn't start Tenzo Tea for selfish reasons. We started because we wanted to give back. And much like the ancient Tenzos, we think of ourselves as a team of people giving healthy food and drink to help everyone, regardless of religion, race, or gender. 
Although the majority of people are not drinking matcha to reach enlightenment, it's still an important part of people's day. For some, it might be the key to taking a moment for a little morning meditation. For others, matcha might be just the thing they need to reach zen mode and push through that difficult workout.
Matcha promotes a calm, focused mind and a healthy body. It is our goal to provide you with high-quality, ceremonial grade matcha so that you can be at your best every day, regardless of what you're doing.  
So, even though you might not be drinking matcha on a quest for enlightenment, we want to help you live the healthy life you were meant to. And, a little matcha magic is just the thing to help with that. Long ago a Tenzo prepared matcha as part of the ancient tea ceremony. Today, Tenzo Tea brings the same matcha right to your doorstep. 
When you think of Tenzo, we don't just want you to think of matcha. We want to picture a healthy body and mind. We want you to think of the dedication and service that the Tenzo's who worked in Japanese monasteries represent. And, we want you to envision the peace and tranquility that Tenzos worked so hard to help others achieve.