Matcha Yogurt Protein Smoothie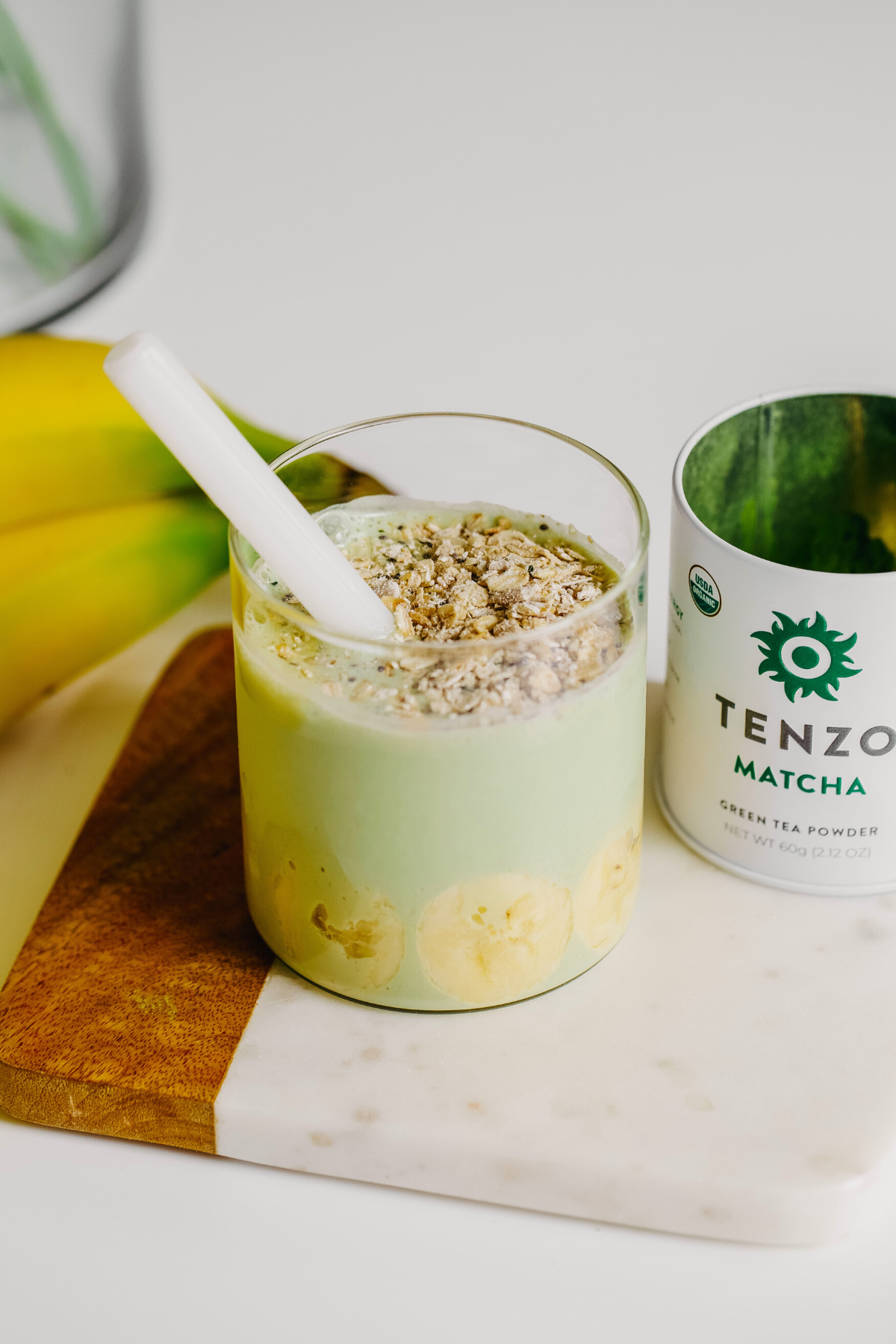 Matcha Yogurt Protein Smoothie
Posted on April 20, 2023 | by Lori Hanemann
Ingredients:
1/2 banana
1/2 cup crushed ice
2/3 cup greek yogurt
1/2 tbsp honey
1/2 tsp vanilla protein powder
1/2 tsp Tenzo matcha powder
Instructions:
Add all ingredients into a blender and blend until smooth.
Pour into a glass and serve (optional: serve with muesli on top).
Making lots of recipes and need mo' matcha? Click here to buy more Tenzo.