Matcha White Chocolate Latte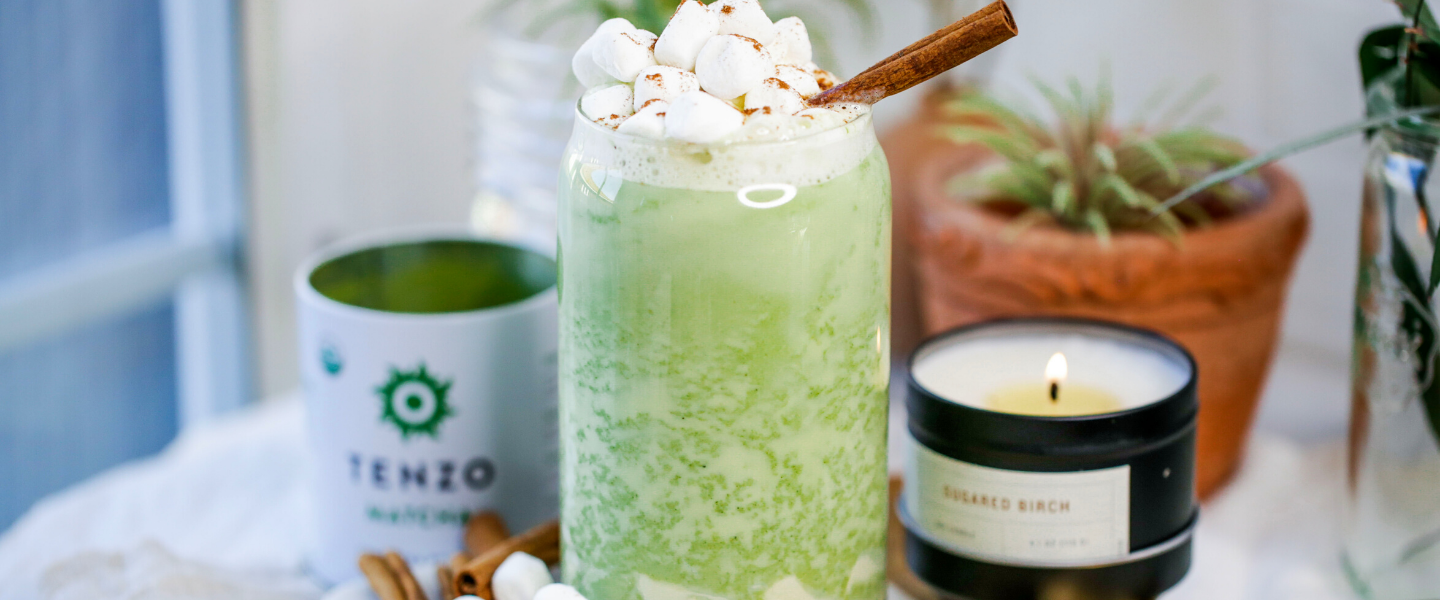 We boldly declare, white chocolate and matcha are such a delicious flavor combination that we're 100% certain you'll love this drink! Boom - brazenly bold, huh? We're sticking by it. 
Melting the white chocolate with warmed oat milk is both brilliant and tasty. Then, you add in the star of the show, a honey-sweetened matcha shot to take this to the highest level of drink concoctions. Promise you'll try this; a perfect hot drink. Bonus suggestion - do add in that hint of cinnamon and some of those adorable mini marshmallows to take this to the highest self indulgence level you can achieve. Cheers.
Ingredients:
3 tbsp white chocolate chips
2 tsp matcha tea powder
12 oz oat milk
Sweetener to taste (optional)
Marshmallows (to taste)
Instructions:
Put white chocolate chips into the bottom of a glass. In a separate cup add hot water and matcha and sweetener (optional) and whisk until combined. Heat oat milk and pour over chocolate chips, then pour matcha mixture over oat milk and top with mini marshmallows and a sprinkle of cinnamon.
Thank you to Kaylie for another wonderful and delicious matcha drink. You can follow her on Instagram to see more of her recipes. And, take the chance to stock up on matcha now.