Matcha Sunrise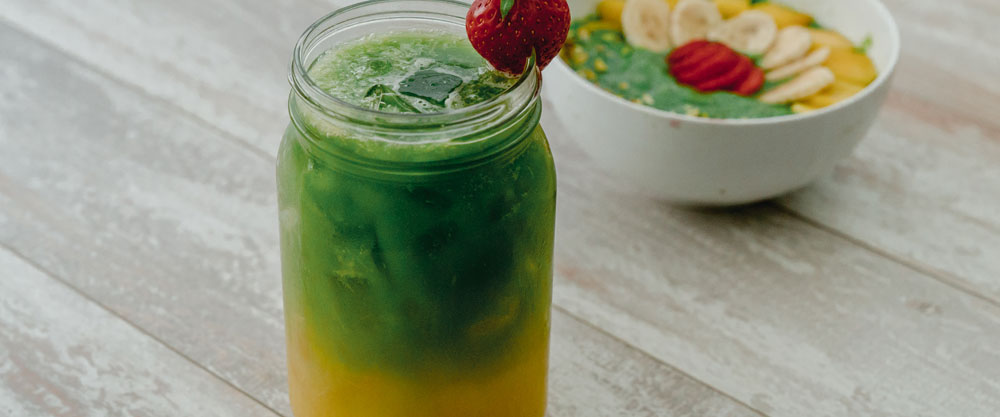 Make a Matcha Sunrise
A Beautiful Morning from Tenzo Tea
A glass of Matcha Sunrise is both paradise in a cup and powerhouse miracle worker. This is the drink that does it all. It delivers pure nutrients and pure deliciousness right when you need it, bright and early. With immunity boosting Vitamin C, a plethora of free-radical fighting antioxidants, and energizing clean green caffeine, Matcha Sunrise is the kind of drink that can make a regular morning extraordinary.
So make a glass and drink up! The citrus and sweetness of the O.J. will dance with the delicate earthiness of the matcha on your tastebuds. Even if it's dark and cloudy outside, with a Matcha Sunrise in hand, you are sure to have a beautiful day.
Ingredients
6-8 oz chilled Orange Juice 

 2 oz Hot Water
Directions
 Add 1 tsp Tenzo Premium Matcha Powder and 2 oz of hot (but not boiling) water to a small bowl.

 Whisk together until a light green froth forms.

 Add ice to a glass or mason jar.

 Pour chilled orange juice over ice, then pour matcha concentrate on top.

Add a straw and enjoy!