Matcha Strawberry Lemonade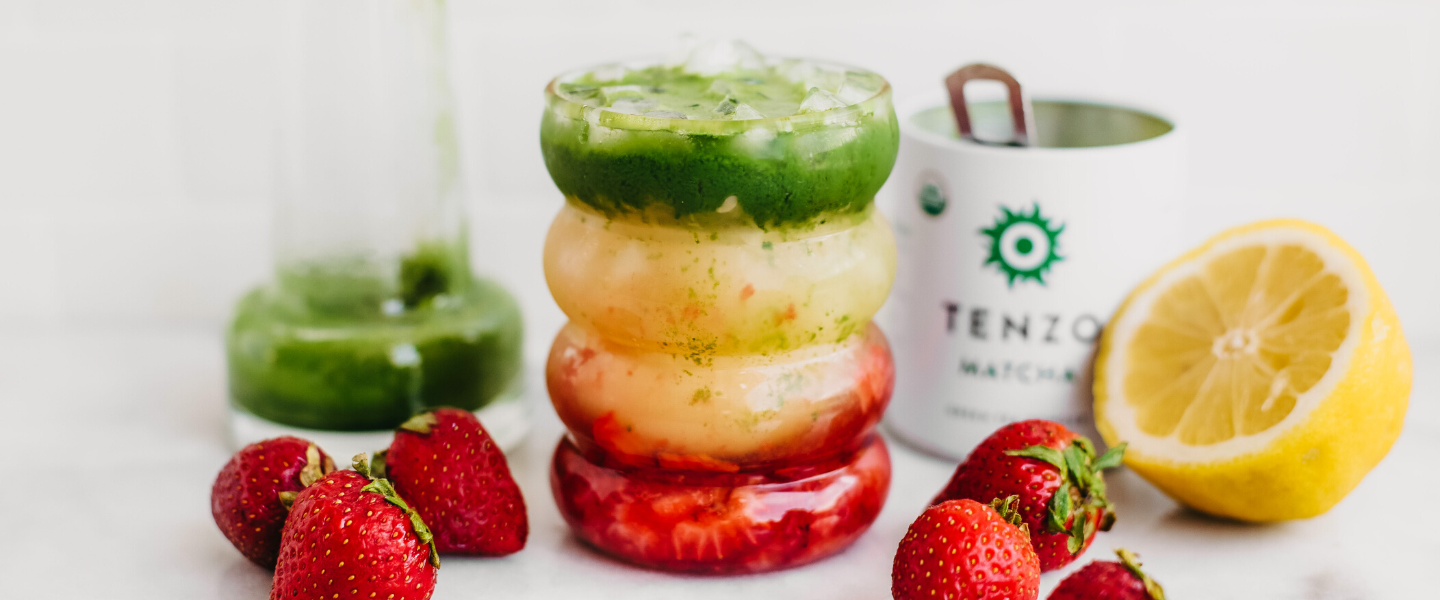 This simple recipe can make an immense impact on your life. Drinking a serving of Tenzo, as a consistent habit, can give you the energized focus you need to work on your goals, move your body, and get good sleep. Drink daily to thrive as you become better every day. Give this drink a try to see if it's worthy of being your go-to matcha drink. Habits matter friends, and the recipe is easy to make and the taste is amazing. Strawberries and matcha go together brilliantly for a summer patio pick-me-up. Make, drink, and thrive. Better every day.
Matcha Strawberry Lemonade
Ingredients:
juice from 1 1/2 lemons
1/2 cup strawberry slices
ice to fill your glass
maple syrup to taste- about 1 tbsp
1 tsp Tenzo matcha 
2 oz. hot water
Instructions:
Fill the bottom of a glass with sliced strawberries, then use a muddler to mash strawberries in the bottom of the glass. In a separate glass, whisk together Tenzo matcha tea powder with hot water until well combined. Fill the glass with ice, then pour lemon juice, maple syrup, and matcha tea mixture over top. Stir and serve!
Thank you to Kaylie for another wonderful and delicious matcha drink. You can follow her on Instagram to see more of her recipes. And, take the chance to stock up on matcha now.