Matcha Pumpkin Spice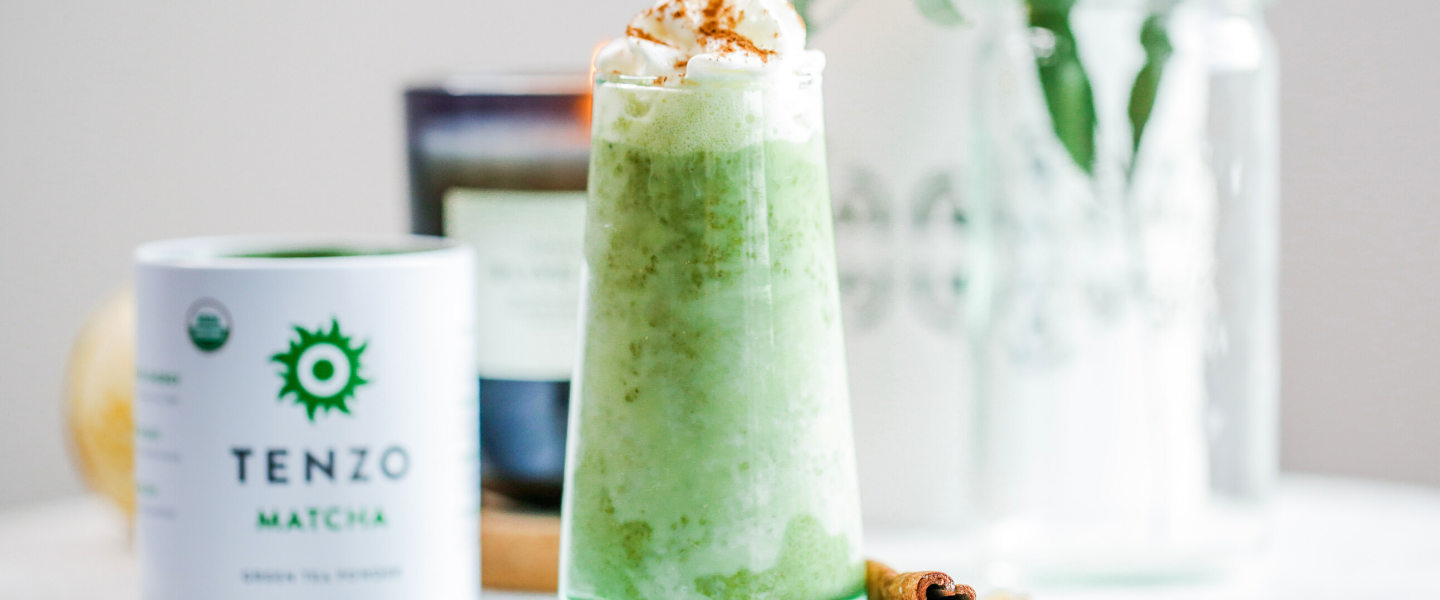 We've heard that there are some anomalies out there, who can wake up, ready to go and tackle the day, head-on without the support of coffee or tea. We're not one those people… In fact, we relish our morning caffeine ritual, especially since ditching coffee. Matcha gives us healthier, cleaner, longer-lasting energy, and we still get to enjoy that sweet moment when our favorite morning brew touches our lips. Our current favorite morning brew? This seasonal special- Pumpkin Spice Matcha. It's quick enough to easily add to your morning routine but it still feels like a special treat. And as we always say, treat yo self. 
Pumpkin Spice Matcha
Ingredients:
12 oz warmed oat milk or other plant milk
1 tbsp maple syrup or other sweetener
4 oz hot water
2 tsp Tenzo matcha tea powder
1/2 tsp pumpkin pie spice or more to taste
Instructions:
Pour warmed milk into a glass. In a separate glass add hot water, maple syrup, Tenzo matcha tea powder, and pumpkin pie spice and whisk until combined. Then pour matcha mix over warm milk and top with whipped cream and pumpkin pie spice.
Surprise, surprise. Kaylie is back again with yet another familiar but totally new matcha creation. For more delicious recipes, including some additional matcha treats, follow her on Instagram. And of course, you can't enjoy any of this without your favorite way to energize and nourish your mind- matcha. Grab some now, and you'll have plenty leftover to make all of our upcoming, holiday recipes.