The Matcha Moscow Mule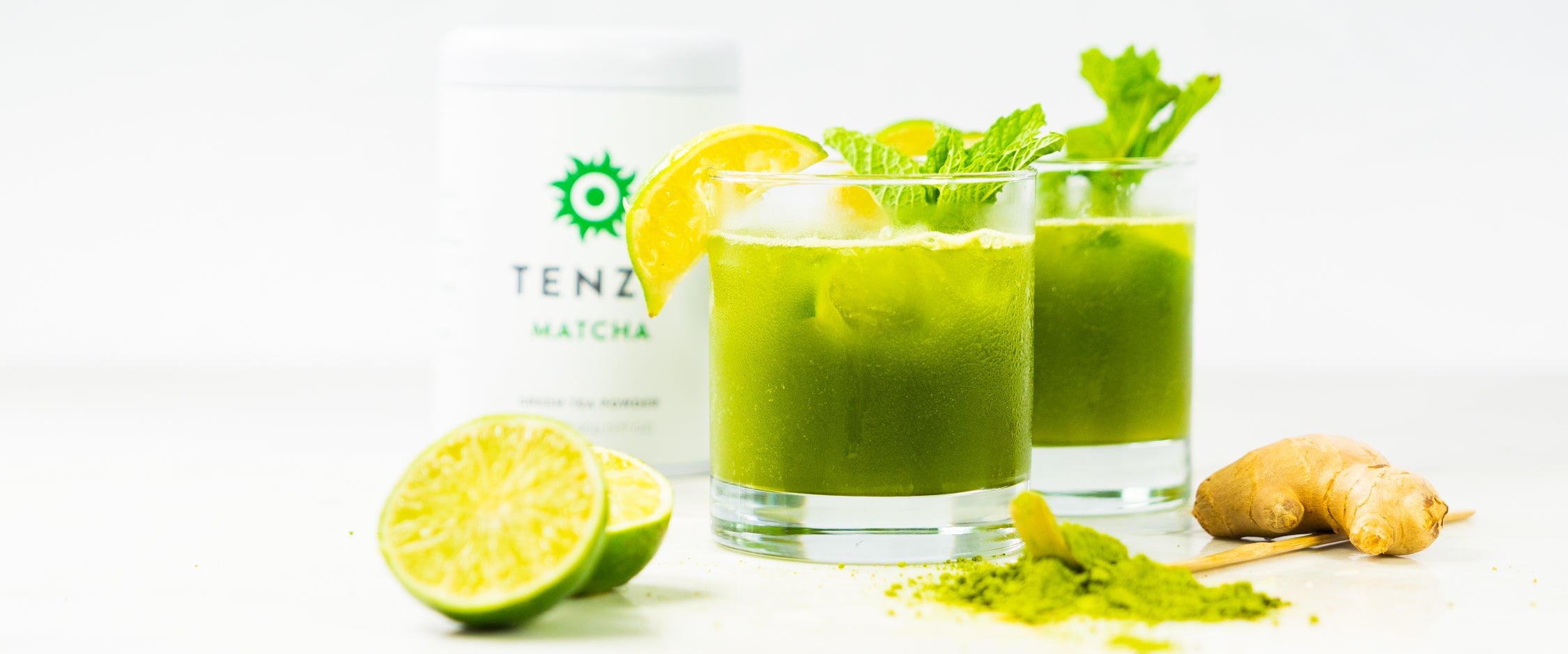 The Moscow Mule, A classic beverage served in a beautiful copper cup since the 1940s. It's light, icy reputation makes this legendary cocktail a go to for summer time. And this frosty cocktail was even originated in here in Los Angeles! Now, it's our turn to add a little Tenzo Energy to those copper cups in your cabinet. Let us introduce to you, The Tenzo Mule. By adding a simple shot of Tenzo Tea to your cocktail, you will still experience the classic Mule while getting a subtle spike of Tenzo's clean energy.
Ingredients:
(makes 2 drinks)
2 tsp Tenzo
1 Lime
Mint (for Garnish)
Ice 
Water
Ginger Beer
2 oz Vodka
Step 1:
Squeeze half a lime into each cup dropping into the cup when done.
Step 2:
Add ice.
Step 3:
Add one shot of vodka into each cup.
Step 4:
Fill 3/4 full with Ginger beer!
Step 5:
Add 2 tsp of matcha and one cup of water in a shaker bottle and then add to drink!
Step 6:
Garnish with Mint and Lime and Enjoy.
This is the Tenzo take on the Moscow Mule and It's better and healthier, We might be biased. It gives you energy like a vodka Redbull to keep you going all night long. It's a super healthy alternative and we're making it all year long.
Photos by: Aiden White
Keep tagging us and letting us know how much you love Tenzo! Cheers Tenzo Tribe!
Running low on Tenzo? Click here!