Matcha Mint and Lime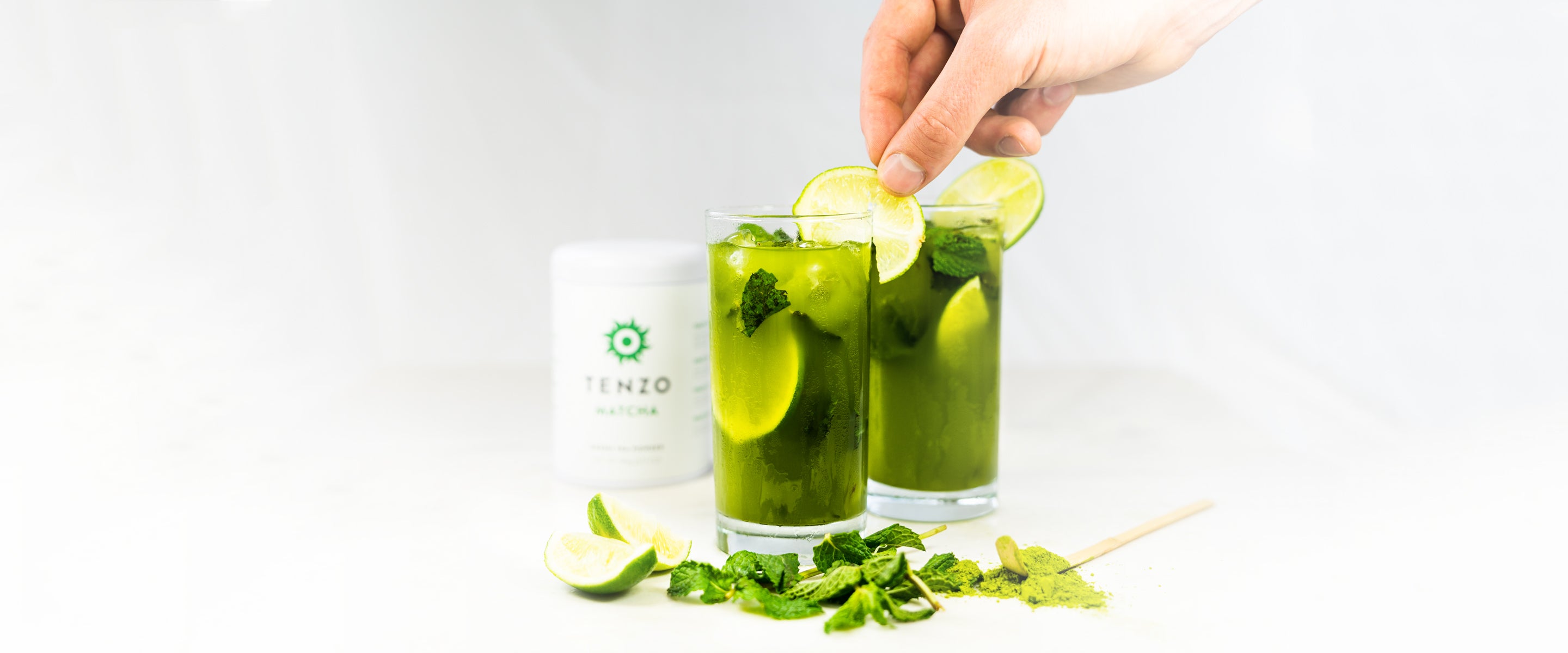 With this weather getting warmer, everything light and refreshing sounds amazing. This Matcha Mock-tail will not only quench your thirst, but it will still give you that gradual, smooth energy boost. Vamp up the plain ole iced- matcha with some fresh mint and freshly-squeezed lime. It takes no extra time, just a little extra muscle! Check out our Tenzo Matcha Mint and Lime.
Ingredients:
(makes 2 12-oz drinks)
2 cups of filtered water
2 tsp Tenzo
2 cups crushed ice
1 lime
2 handfuls of mint
Muddler/back of whisk
Step 1:
Put a handful of mint in each glass, and muddle (use blunt object to crush the mint, back of a whisk works great).
Step 2:
Insert 2 tsp of Tenzo with 2 cups water into a shaker bottle and shake until smooth.
Step 3:
Pour from shaker bottle into the glasses with mint in the bottom.
Step 4:
Squeeze Lime into cups, once juiced drop into drink.
Step 5:
Top rest of drink off with ice
Step 6:
(Optional) Add lime wedges to the rim for garnish.
Step 7:
Enjoy!
It's just as easy as that! This is the perfect summer drink to replace those high in calorie iced teas!
Keep tagging us and letting us know how much you love Tenzo! Cheers Tenzo Tribe!
Running low on Tenzo? Click here!