Matcha Margarita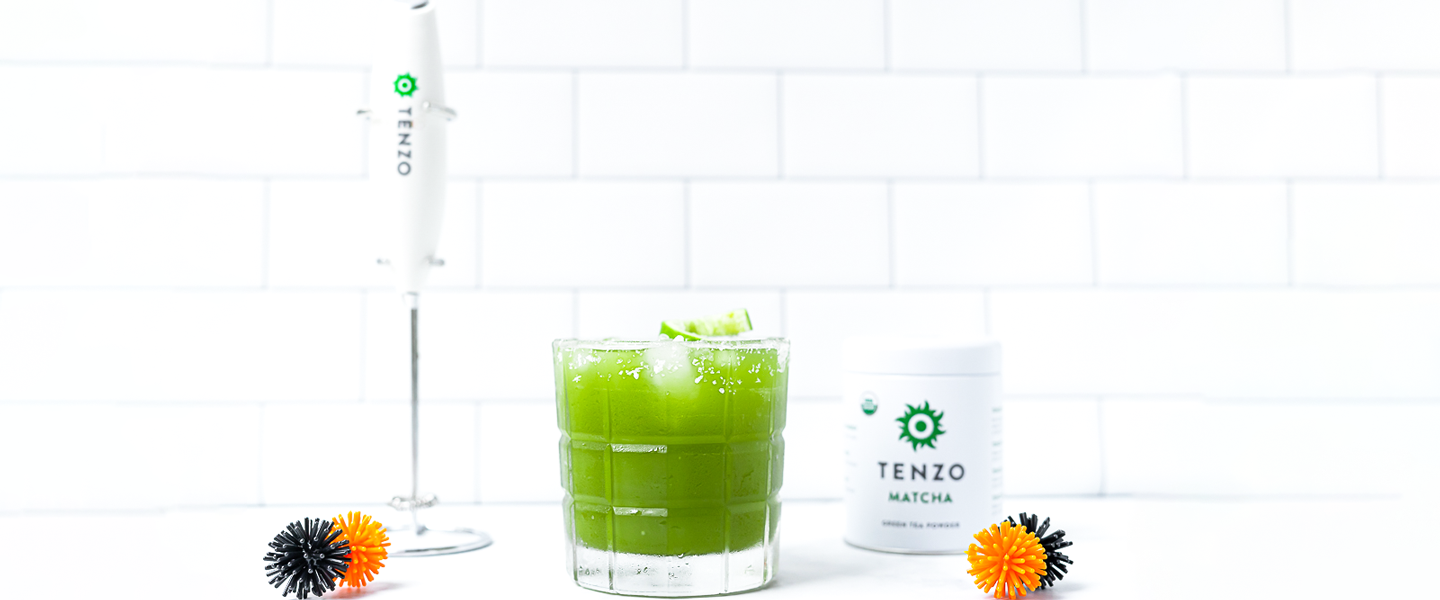 Whether it's Margarita Monday or a happy hour Friday, a matcha margarita is just the thing to help you unwind. We're not saying that this cocktail can help you achieve nirvana, but it definitely won't hurt. Understandably, you may be a little skeptical of matcha in a margarita. When was the last time you had green tea in a mixed drink? But, the rich, earthiness of matcha is actually the perfect pairing for the brightness of a lime. Round it out with a shot of tequila and a dash of triple sec, and we'd call that a pretty perfect cocktail. Just as delicious being sipped on the beach as it is enjoyed by a warm fireplace, this matcha margarita recipe is perfect for any situation where you need a minute to sit back, relax, and unwind. Throw in some tacos and a little guac, and you have the recipe for an impeccable evening. 
Serving: 1, 9 ounce glass
2 ounces tequila

1 ½ ounces triple sec

1 TENZO shot (2 ounces water + ½ teaspoon TENZO Matcha)

½ ounces lime juice

Salt for garnish
Chill glass in freezer for a few minutes before salting rim. Place glass back in freezer.
Step 2:
Combine ingredients in a shaker with ice. Shake until cold and condensation forms on shaker.
Step 3:
Pour drink over crushed ice cubes in chilled glass with salt rim.
Take life with a grain of salt, a squeeze of lime, a shot of tequila, and a healthy dose of matcha…. or that's how we do it anyways. And that's how recipe creator, @tiffitastes does it to.  A special thank you to her for bringing a whole new way to enjoy matcha into our lives. If you're itching to whip up this delicious concoction (who wouldn't be though?) pop on over here first and make sure that you have enough matcha to make the magic happen.