Matcha Mango Soda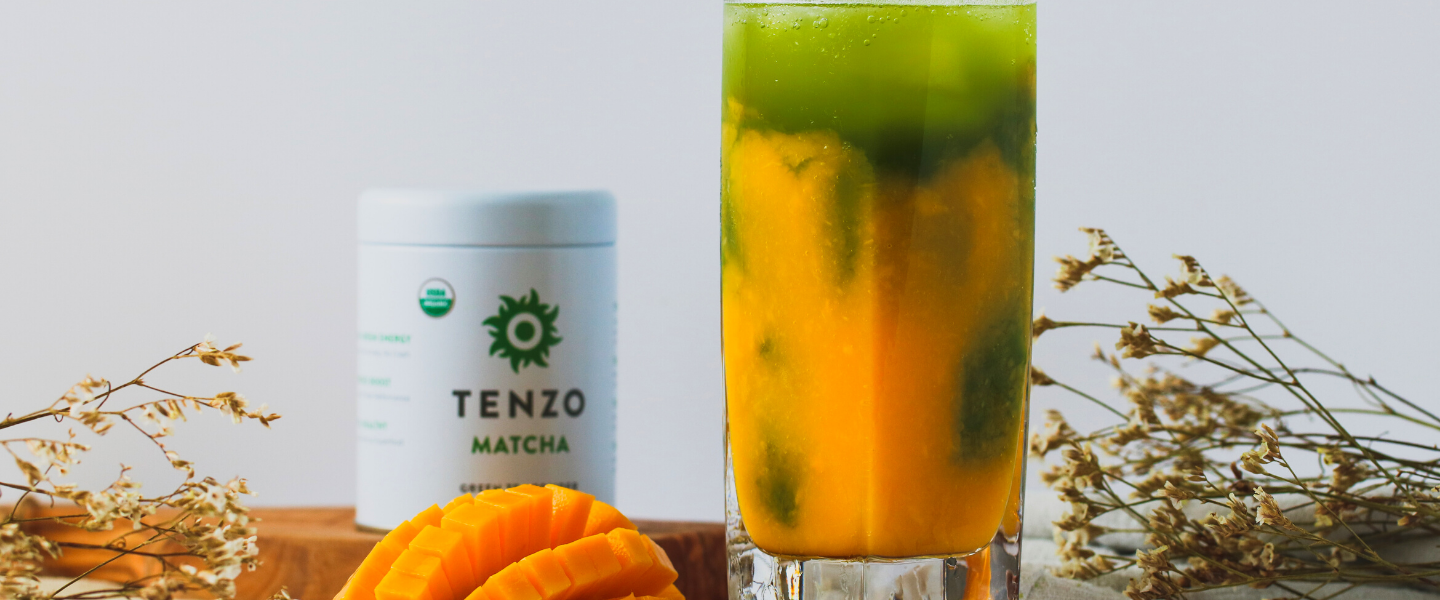 You want your matcha magic with a side of sparkling mango? Done. The matcha mango soda is the perfect summer beverage to sit back, relax, and escape the heat. Cool and refreshing, you can serve it as a mocktail for happy hour, use it to add a little spice to your lunches, or enjoy it alone as you dream of tropical beaches and a gentle breeze. If you prep your simple syrup ahead of time (or use a different liquid sweetener) the mango matcha soda is always just around the corner. Make your matcha, add your simple syrup, mangos, and soda water, and you're done. Plus, when you make your sodas at home, you can ensure that you're sippin' on only the good stuff… no fake sugars and no additives. Add a little matcha magic to this sparkly mix and you're set. 
Ingredients:
1 teaspoon Tenzo matcha
1/4 cup hot water
1/2 cup fresh or frozen mango
2-3 tablespoons simple syrup or liquid sweetener depending on the ripeness of your mangos or adjust to your taste
Ice
1/4 cup soda water
Directions:
Prepare the matcha by whisking together Tenzo matcha and hot water until smooth and frothy.

To a blender, blend together mango and sweetener until you get a puree consistency. You may need to add a few tablespoons of water to help the blending.

To the serving glass with ice, add the mango puree, prepared matcha and top with soda water.
This drink is perfect for when you're craving the familiar fizzy feeling and taste of a soda, but don't want to turn to questionable ingredients and mountains of sugar to satisfy your craving. Thank you Amanda Luu for sharing your wonderful matcha creation with us. Check out her Instagram for more one-of-a-kind drink recipes. And, of course, remember to grab some matcha on your way out. It's what gives this sparkling soda its unique flavor, and it powers you through the day with a healthy caffeine.