Matcha Hot Chocolate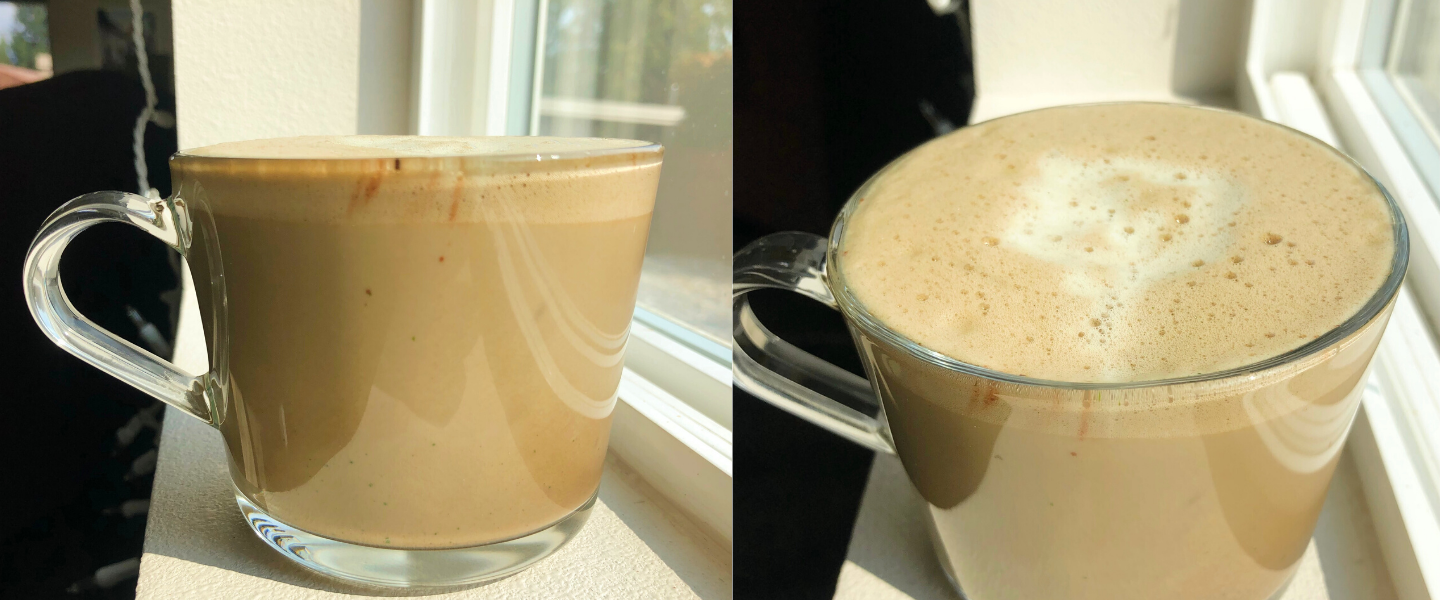 We have a riddle for you: What's green, chocolatey brown, and sipped all over?
Spoiler Alert: It's matcha hot chocolate. 
Congratulations, you just found one of the best fall & winter matcha beverages: an easy recipe for a classic cocoa with a healthy & delicious matcha twist. Enjoy a rich, creamy, vegan hot chocolate with all the taste you crave and the antioxidant powers of matcha that your body needs. It's like the best latte ever, but better because it has matcha and chocolate. Whisk it together in minutes and sit back while you're transported to a whimsical winter wonderland. It might be the matcha, boosting your immune system and giving you all the energy you need. Or it might be endorphins from treating yourself to little chocolatey goodness. Whatever it is… this drink just makes you feel good. 
Matcha Hot Chocolate
Ingredients:
16 oz oat milk
1 tbsp cocoa powder
1 tsp Tenzo matcha tea powder 
Stevia to taste
Directions:
Heat oat milk in a saucepan until it reaches the desired temperature to drink, pour half the warmed milk into a mug, then add matcha powder, cocoa powder, and stevia to taste. Blend together with an electric whisk until frothy and well combined, then pour the remaining oat milk into the mug and serve.
Three steps and suddenly you have the nutritious and delicious beverage you've always wanted. That's kind of recipe creator Kaylie's thing. If you want more healthy and tasty recipes, head on over to her Instagram. And, while you're heading out, stop by here, and grab some more matcha for yourself. We have a fall full of recipes coming up, and we have a feeling you're going to want to make them all.