Matcha Holidates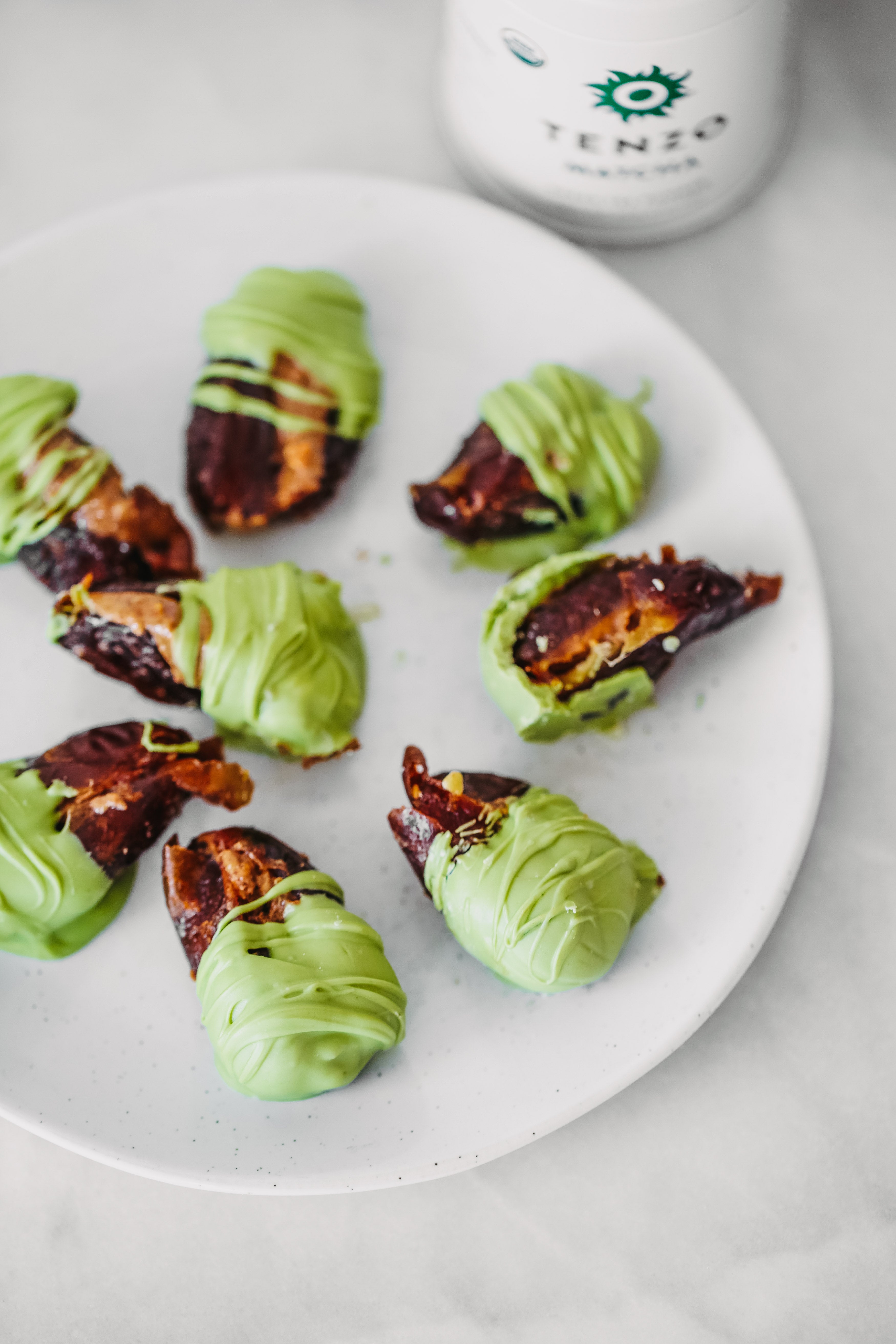 Matcha Holidates
Posted on December 23, 2022 | by Lori Hanemann
This Matcha White Chocolate Covered Dates recipe is a delicious and unique treat. The combination of sweet, creamy white chocolate and the earthy, slightly bitter flavor of matcha makes for an unforgettable taste experience. This recipe is easy to make and can be enjoyed as a snack, dessert, or even as a way to boost your energy levels. Plus, the natural sweetness of the dates and the flavor of matcha makes this a healthful snack that can be enjoyed guilt-free.
Ingredients:
8 medjool dates- remove the pits

2 tbsp almond butter- I like to use a thick one, if it's too runny it will have trouble staying in the dates.

1/2 cup white chocolate chips

1/2 tsp Tenzo matcha
Instructions:
Pit dates and fill with a small scoop of almond butter.

In a small bowl, melt white chocolate and add matcha, then stir together until smooth. 

Dip dates into white chocolate halfway and drizzle with more chocolate, then place on a plate and freeze until chocolate has solidified (about 5-10 minutes). 

Serve or store in the fridge in an airtight container.
Thank you to Kaylie for another wonderful and delicious matcha creation. You can follow her on Instagram to see more of her recipes. Remember to stock up on Tenzo for all our delicious matcha recipes.