Matcha Green Tea: The Ultimate Guide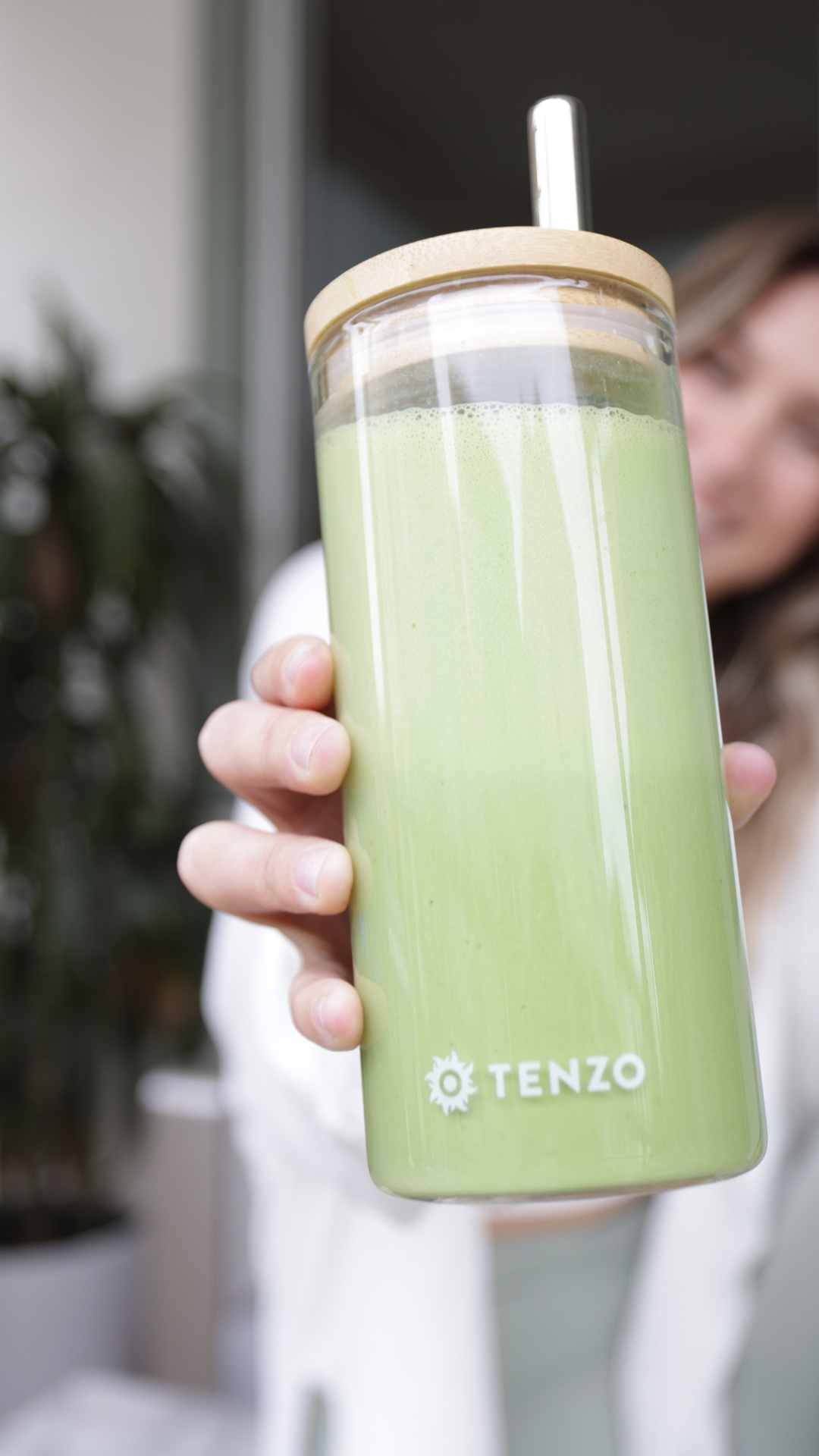 Matcha Green Tea: The Ultimate Guide
Posted on February 02, 2023 | by Steve O'Dell
Matcha green tea has become a household name in recent years, and it's not hard to see why. This vibrant green powder is packed with antioxidants, vitamins, and minerals, making it a superfood in its own right. But what exactly is matcha green tea, and what makes it so special? In this ultimate guide, we'll explore the history of matcha, its health benefits, and how to make the perfect cup.
What is Matcha Green Tea?
Matcha is a type of green tea that originates from Japan. Unlike traditional green tea, matcha is grown in shade for several weeks before harvest. This process increases the chlorophyll content and boosts the plant's amino acid content, resulting in a unique flavor profile. The leaves are then hand-picked, steamed, and dried, before being ground into a fine powder.
The History of Matcha Green Tea
Matcha green tea has a rich cultural history, dating back over a thousand years. It was first consumed by Buddhist monks in Japan as a way to remain alert during meditation. Over time, it became a popular beverage among the Japanese elite and was even used in tea ceremonies. Today, matcha is enjoyed by people all over the world for its unique flavor and health benefits.
Health Benefits of Matcha Green Tea
Matcha green tea is one of the most nutrient-dense beverages available, making it a true superfood. Here are just a few of the benefits of this amazing tea:
Antioxidants: Matcha is packed with antioxidants, including EGCG, which is believed to help prevent cell damage and reduce the risk of chronic diseases.

Energy boost: Matcha contains caffeine and L-theanine, which work together to provide a sustained energy boost without the jitters or crash associated with coffee.

Mental clarity: The combination of caffeine and L-theanine also promotes mental clarity and focus, making matcha a great choice for anyone who needs to be sharp and alert.

Immune system support: Matcha is also high in vitamins and minerals, including vitamin C, potassium, and iron, which help support the immune system.
How to Make the Perfect Cup of Matcha Green Tea
Making the perfect cup of matcha green tea is easier than you might think. Here's what you'll need:
Matcha powder
Hot water
Bamboo whisk (chasen)
Matcha bowl (chawan)
Here's how to make it:
Fill your matcha bowl with hot water and let it sit for a minute to warm up.
Pour out the water and add 1 teaspoon of matcha powder to the bowl.
Pour in 2 ounces of hot water (around 160°F).
Whisk the powder and water together with a bamboo whisk until it becomes frothy.
Enjoy!
The Different Grades of Matcha Green Tea
When it comes to buying matcha, it's important to understand the different grades available. Not all matcha is created equal, and the quality can vary greatly depending on the grade. Here's a breakdown of the different grades of matcha and what to look for:
Ceremonial grade: This is the highest quality matcha available, and it is typically used in tea ceremonies. It has a vibrant green color and a delicate, sweet flavor.

Premium grade: This is a step down from ceremonial grade, but it still has a high quality flavor and color. It is a great choice for making lattes and smoothies.

Culinary grade: This is the lowest quality matcha, and it is typically used in cooking and baking. It has a less vibrant color and a more bitter flavor, so it's not recommended for drinking.
When choosing matcha, look for a bright green color and a smooth, sweet flavor. The better the quality of matcha, the better it will taste in your tea.
Matcha Green Tea Recipes
Matcha green tea is incredibly versatile and can be used in a variety of recipes. From lattes and smoothies to baked goods and snacks, there's no limit to the ways you can incorporate this superfood into your diet. Here are a few of our favorite matcha green tea recipes to get you started:
Matcha Latte: Combine 1 teaspoon of matcha powder with 1 cup of warm milk and 1 tablespoon of honey. Whisk until frothy and enjoy!

Matcha Smoothie: Blend 1 cup of frozen fruit (such as berries or mango), 1 cup of almond milk, 1 scoop of vanilla protein powder, and 1 teaspoon of matcha powder.

Matcha Cookies: Combine 1 cup of flour, 1 teaspoon of baking powder, 1/2 teaspoon of salt, 1/2 cup of butter, 1/2 cup of sugar, 1 egg, 1 teaspoon of vanilla extract, and 2 teaspoons of matcha powder. Bake at 350°F for 10-12 minutes.
Matcha Green Tea vs Traditional Green Tea
While matcha and traditional green tea both come from the same plant (Camellia sinensis), they are two very different products. Matcha is made from shade-grown tea leaves that are ground into a fine powder, while traditional green tea is made from steamed and dried leaves that are brewed in hot water.
Matcha has a higher concentration of antioxidants, vitamins, and minerals than traditional green tea, making it a true superfood. It also has a unique flavor profile, with a sweet, earthy taste and vibrant green color.
Traditional green tea is a great option for anyone looking for a caffeine boost, but it doesn't have the same nutritional benefits as matcha. It also has a lighter color and a milder flavor, with a slightly bitter aftertaste.
Conclusion
Matcha green tea is a truly amazing beverage with a rich cultural history and numerous health benefits. Whether you're looking for a natural energy boost or just want to enjoy the unique flavor, matcha is the perfect choice. So go ahead and make a cup of matcha today!