Matcha Galaxy Latte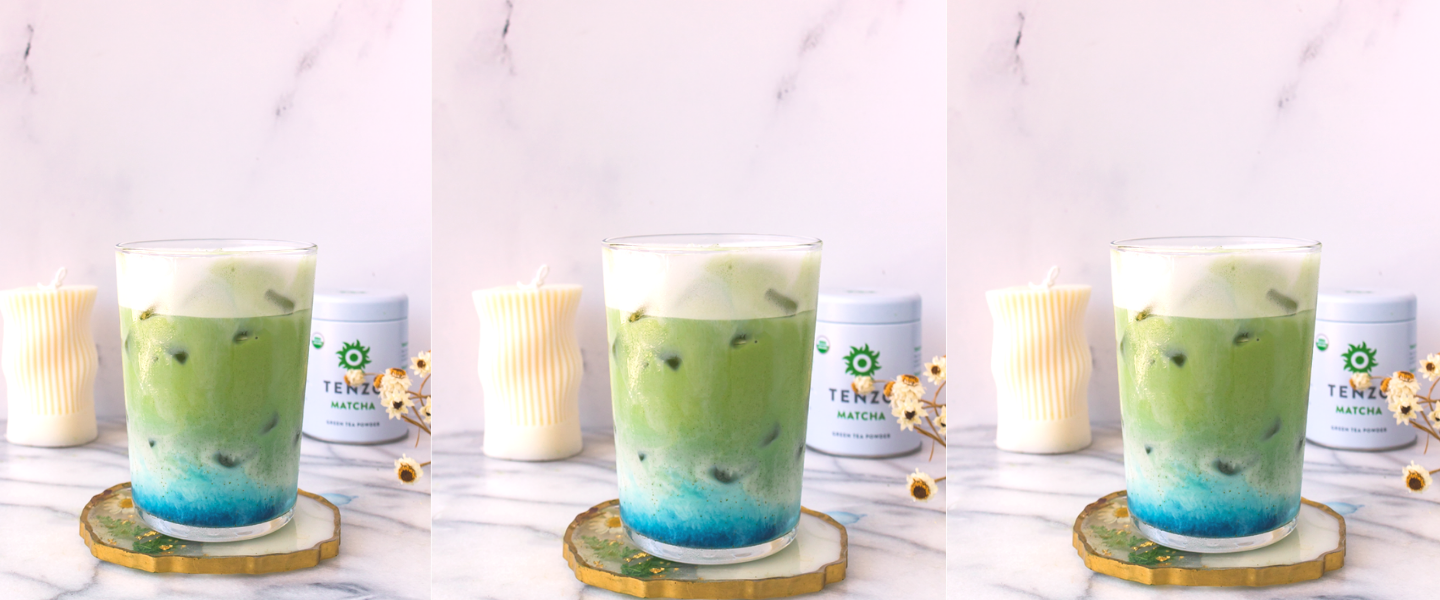 This drink is quite literally out of this world… Our Matcha Galaxy Latte brings the intrigue of the final frontier to your daily dose of healthy, green caffeine with matcha and butterfly pea tea. Cloud-like swirls of condensed milk add the perfect touch of sweetness while beautiful blues and vibrant greens take us to a galaxy far, far away. Keep your head beneath the clouds but let your imagination soar with a drink powered by matcha. Matcha gives you the energy you need, without jitters or anxiety, so that you can focus on what you need to get done & do it. Add a little color to your caffeine routine with this perfect matcha drink. 
Ingredients:
2 ounces Butterfly Pea Tea
1 teaspoon Tenzo Matcha
2 ounces water
1 cup Non Dairy Milk
2 tablespoons Vegan Condensed Milk
Cup of ice
Directions:
Brew your butterfly pea tea. 
Mix the water and matcha until there are no clumps, making a matcha shot. 
Mix your milk and condensed milk until well combined. 
Fill a tall glass with ice.
Pour your butterfly pea tea, then milk. 
Using the back of a spoon, pour in your matcha shot to get a gorgeous marble effect. 
Stir and enjoy.

Pour, sip, and enjoy… It's a tiny galaxy right in the palm of your hands. Shout out to the galaxy creator, Cristina Rose. You can head on over to her Instagram to check out some of her other stellar recipes. But, before you go, don't forget to get yourself some more matcha. How are you going to great those delicious, swirling skies without it? And, when you're done, you can use your matcha to test out some of our other recipes.