Matcha Frozen Yogurt Bark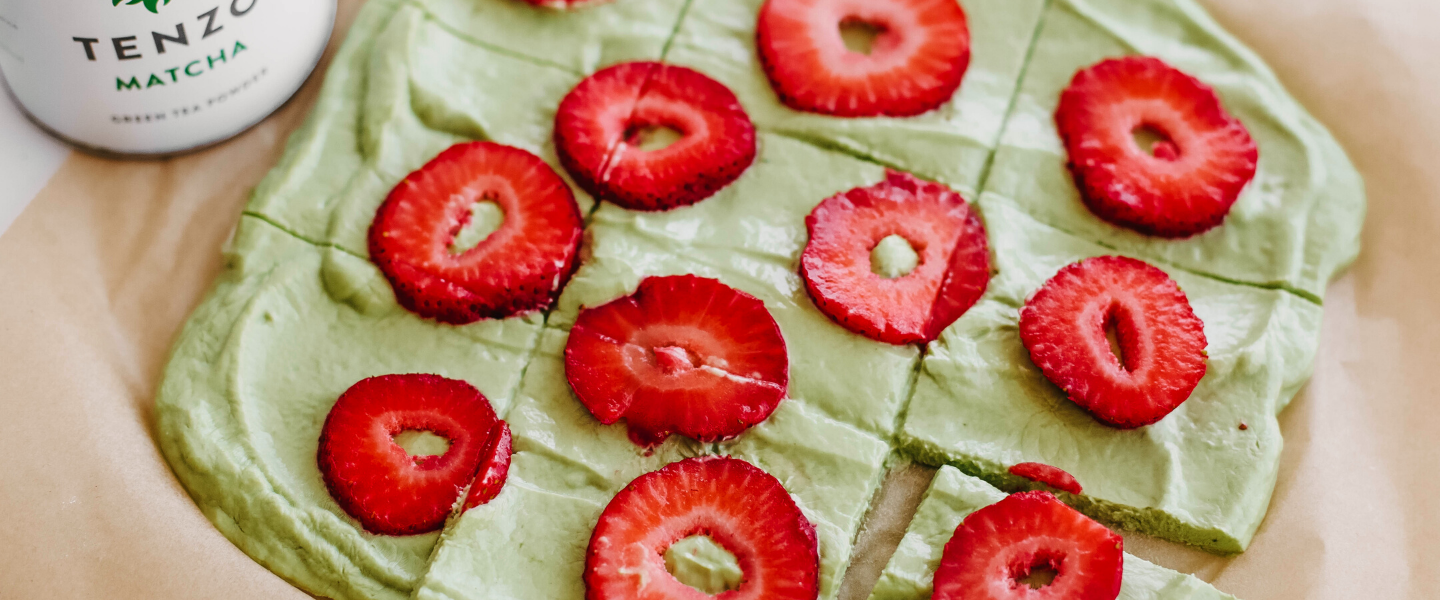 Just add Tenzo, that should be our motto, huh? Look at this gorgeous Matcha Bark; what a fun snack to have on hand this sunny summer season. It's simple to make and gives you protein to keep you strong, fit, and feeling full. Get some really good local honey at the Farmer's Market and grab a few cartons of gloriously ripe strawberries while you're there. And of course, you'll be using the best matcha, so you already know this snack is going to be world class delicious. Whisk it all together, chill, and then have fun breaking it into bite size pieces. Chomp chomp your matcha!
Matcha Frozen Yogurt Bark
Ingredients:
1 cup greek yogurt
2 tbsp honey (or to taste)
1 ½ tsp Tenzo matcha tea powder
3 strawberries sliced
Instructions:
In a bowl whisk together all the ingredients- except sliced strawberries until smooth, then spread out into an even layer in a 6" or 8" baking dish lined with parchment paper. Place sliced strawberries over the yogurt and place in the freezer to chill for about 35 minutes until the bark becomes solid. Break or slice into pieces and serve or store in the freezer in an airtight container.
Thank you to Kaylie for another wonderful and delicious matcha drink. You can follow her on Instagram to see more of her recipes. And, take the chance to stock up on matcha now.