Matcha Eggnog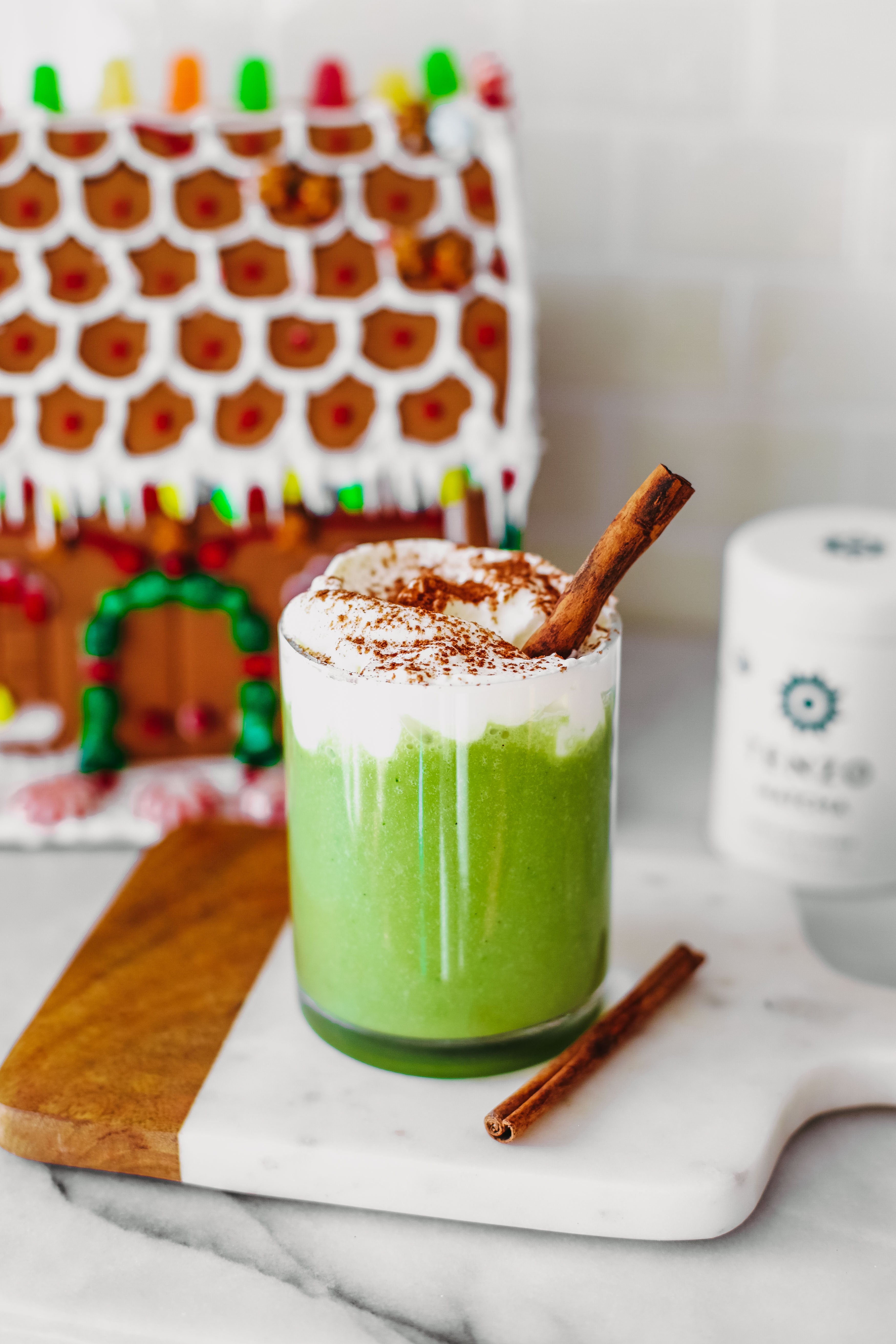 Matcha Eggnog
Posted on December 15, 2022 | by Lori Hanemann
This holiday season, try something new and delicious: Matcha Eggnog! This tasty treat is the perfect blend of traditional eggnog and the unique flavor of matcha. The creamy texture of the eggnog is complemented by the earthy taste of matcha, creating a unique and delicious flavor.
Ingredients:
1 cup eggnog
1 tsp Tenzo matcha powder
1/4 cup (or more) whipped cream
sprinkle of cinnamon (and optional cinnamon sticks)
Instructions:
Add eggnog and matcha powder into a glass and blend together with an electric whisk or in a blender until smooth, then pour into a glass. Top with whipped cream (I like to use organic heavy cream and beat it until fluffy), then serve with a sprinkle of cinnamon and cinnamon stick.
Thank you to Kaylie for another wonderful and delicious matcha drink. You can follow her on Instagram to see more of her recipes. Remember to stock up on Tenzo for all our delicious matcha recipes.