Matcha, Coconut Jello and Frozen Papaya Smoothie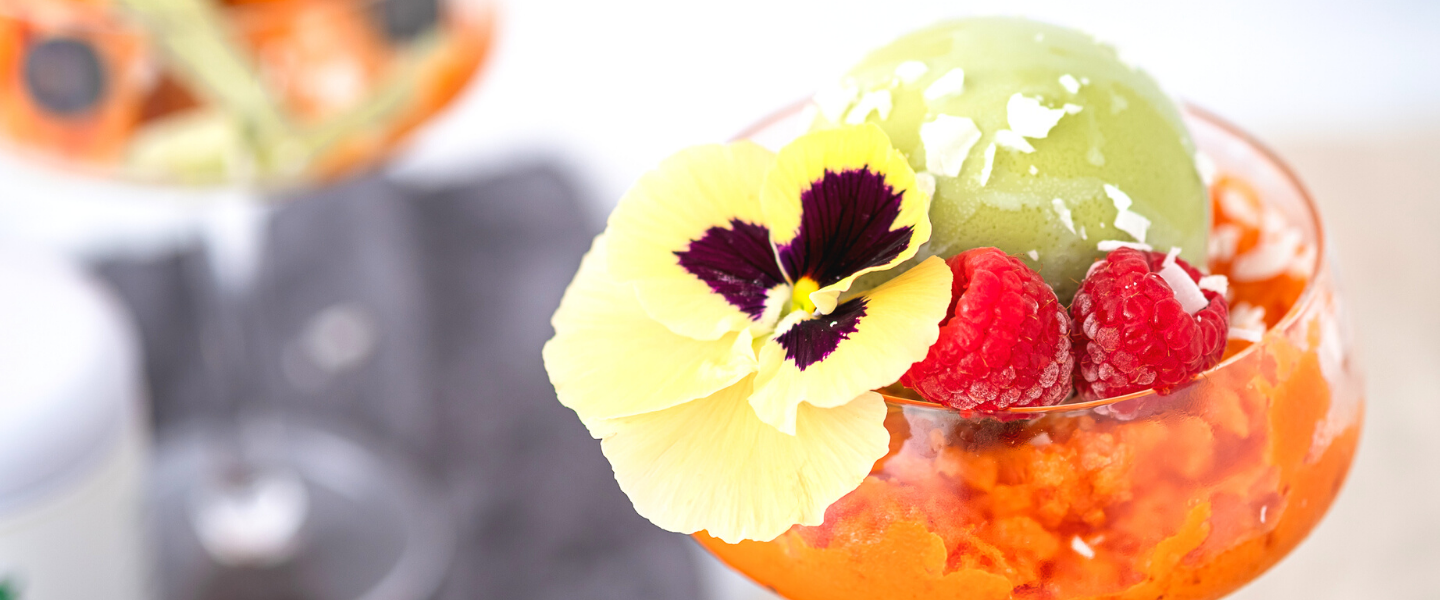 We don't think you're ready for this jelly. 
We don't think you're ready for this jelly. 
Matcha, can you handle this?
Coconut, can you handle this?
Papaya, can you handle this?
Excuse our Destiny's Child moment there, but there's something about this smoothie that just makes us want to sing. Maybe it's the burst of matcha-fueled energy or the fun, fresh taste of papaya, but whatever it is we want more. And, we think you will too. Not only does it capture the essence of a tropical vacation, but it's also a healthy way to start your day. It's not your typical smoothie either. With the interesting addition of jello, you get to fully enjoy the versatility of matcha. Treat yourself to utter deliciousness with an unexpected twist, and say "Hello, Jello." to this tasty treat. 
Ingredients
Frozen Papaya 2-3 servings
<8 oz of oat milk
4 cups of ripened papaya (1 medium papaya)
Matcha coconut jello 2-3 servings
1 can of lite coconut milk (13.5 oz) or your choice of milk
2 tsp of agar powder
4 tbsp of honey powder
3 oz of water
2 tsp of matcha
Condensed milk (optional)
Coconut flakes (optional)
Instructions
Frozen Papaya
Blend oat milk and ripened papaya. Pour into a freezer-safe container and leave overnight.
Matcha coconut jello
Step 1:
Bring coconut milk and honey powder to a boil.
Step 2:
Add 2 tsp of agar powder and let simmer for 4 minutes.
Step 3:
 Add matcha to the coconut agar mix and let simmer for another minute.
Step 4:
Pour into a container and refrigerate for at least 20 minutes. Optionally, you may pour the mix into a sphere or cube mold.
Step 5:
Once the matcha is set, slice the matcha jello into thin long pieces.
Scoop frozen papaya into a glass or mug.
Add heaps of matcha jello slices.
Top with condensed milk or condensed coconut milk. Sprinkle with coconut flakes.
Scoop and enjoy!
You may find the agar powder here.
This isn't just any smoothie. This is a Coconut, Matcha Jello Smoothie with pizazz. Just as delicious as it is visually appealing, it's the perfect way to start off your day. With a fun twist on a familiar beverage, you get to enjoy all the health benefits of matcha in a totally new form. All credit goes to Chhavy Sinuoun, recipe creator and photographer, for creating something that we've never seen before but won't let out of our sight ever again. Follow her on Instagram at @floristabythebar for more unique recipes.