Matcha Chia Pudding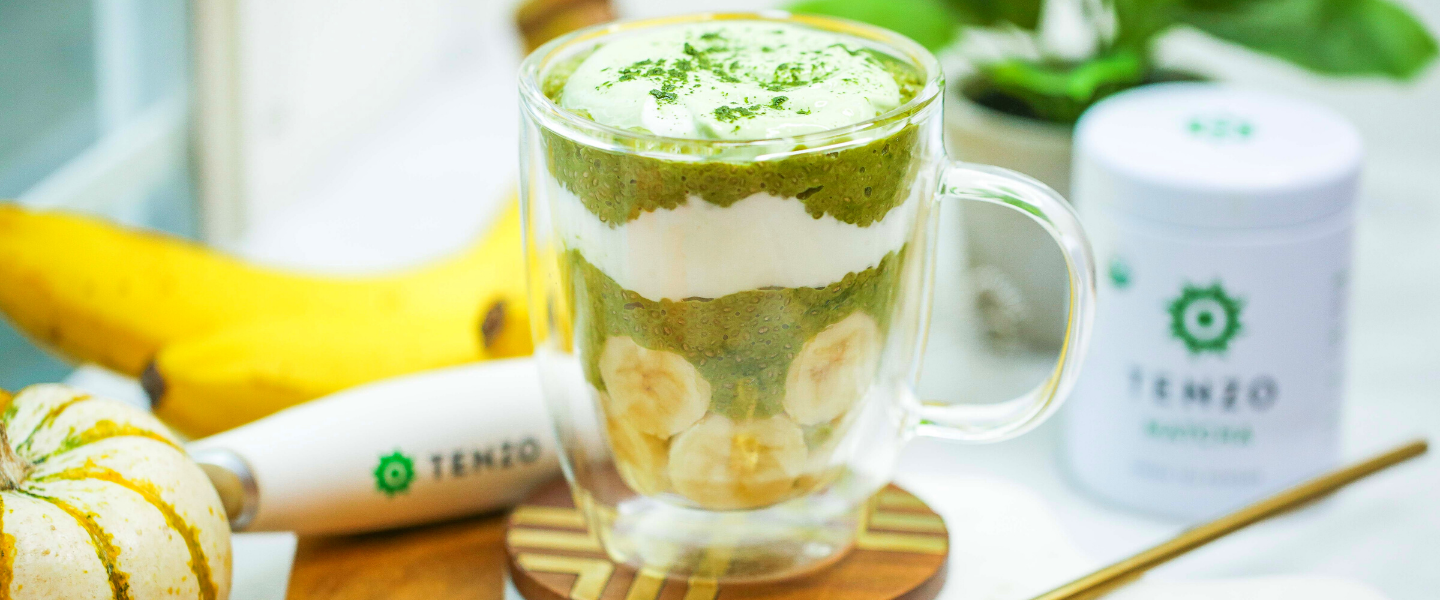 Could this be your 'perfect' healthy breakfast recipe? Could be! We are cheering for chia seeds and all the wonderful things they give to your body and mind. Things like protein, omega-3s, fiber, fun, yup all of these are in this recipe. This pudding combines oats and chia seeds giving you a satisfyingly creamy bowl of good-health while maple syrup and matcha bring you the fantastic flavor you'll text your mom about. Delicious! This one is gluten-free and easy to make, so get your meal-preppin' pants on and make up several of these for the week.
Matcha Chia Pudding
Ingredients:
Pudding
1 cup oat milk
4 ½ tbsp chia seeds
1 ½ teaspoon Tenzo Matcha Tea powder
½ tablespoon maple syrup
Topping:
¼ cup vanilla greek yogurt
½ teaspoon Tenzo Matcha Tea powder
1 teaspoon honey
Instructions:
Combine ingredients for pudding in a glass and chill in the fridge for about 4 hours or until it becomes solidified. Combine ingredients for topping then top off chia pudding with it. Note: you can add fresh fruit like bananas or raspberries to the bottom or top of the glass with the pudding if you like.
Thank you to Kaylie for another wonderful and delicious matcha drink. You can follow her on Instagram to see more of her recipes. And, take the chance to stock up on matcha now.