Matcha Candy Cane Steamer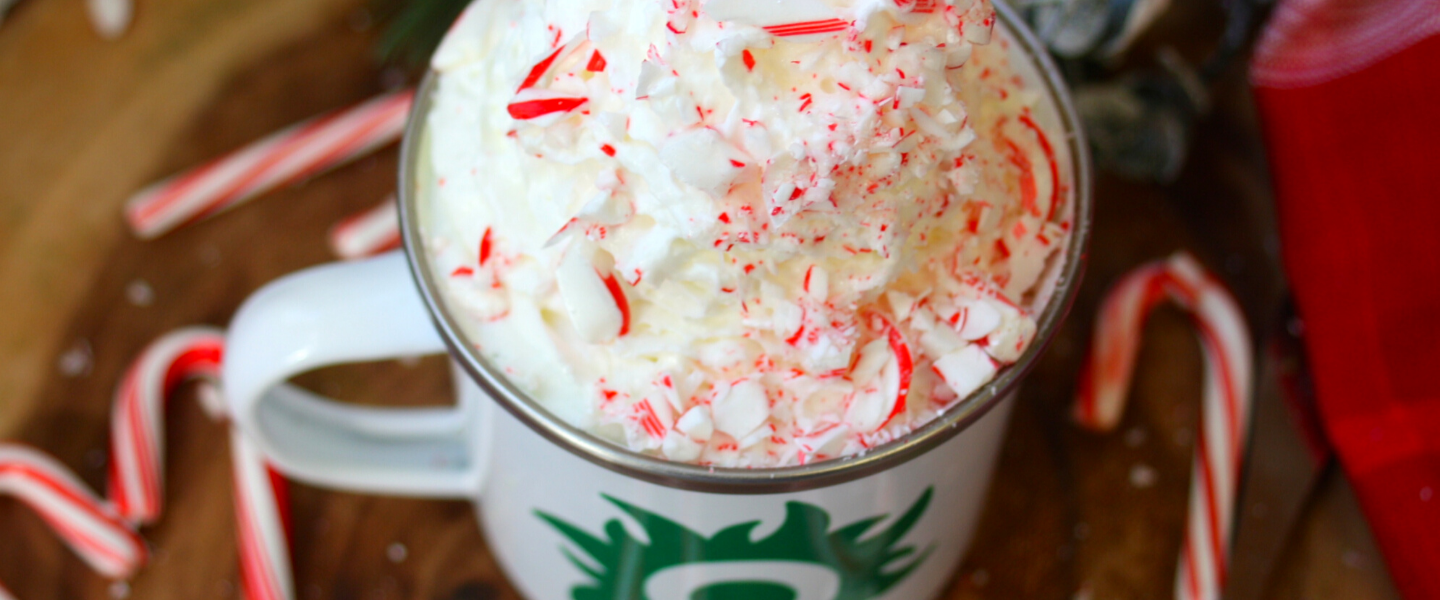 Can't decide between McDreamy and McSteamy? Well guess what, you can have both... in a beverage that is. This creamy, dreamy, and steamy matcha candy cane steamer will transport you to a cozy, snowed-in winter cabin in the mountains. We can't guarantee that you'll actually be able to see the frost-covered trees and delicate icicles with every sip, but we can't say that you won't either. But even if you aren't whisked away to a winter wonderland, you'll still be whisking your way to a festive and delicious drink. Matcha and peppermint are the uplifting duo that you didn't know you needed. Matcha makes you feel great about your beverage choice while crushed candy canes give you something to smile about. And, the best part is, that your personal winter wonderland is only four steps away. 
Ingredients:
Serves 1
For the candy cane steamer:
1 cup milk of choice
½ tsp Tenzo matcha
2 tbsp peppermint syrup
1 tsp maple syrup
For the topping:
Whip cream
Crushed candy canes
Directions:

Step 1:
Warm 1 cup milk on the stovetop or microwave.

Step 2:
Add in 2 tbsp peppermint syrup, 1 tsp maple syrup and ½ tsp Tenzo matcha to the warm milk.

Step 3:
Using a handheld mixer, froth together until the smooth and no clumps of matcha remain.

Step 4:
Pour into a mug and top with whip cream and crushed candy canes.
Just like that you've whipped and whisked your way to a minty paradise, or at the very least, a zesty trip for your tastebuds. Make sure you re-supply your matcha stores before you get to brewing. You'd hate to be caught empty-handed. The recipe, styling, and photography for Candy Cane Steamers was all done and created by the talented, Amanda Boyd. Head over to her Instagram for more delicious creations.