Matcha Cacao Iced Latte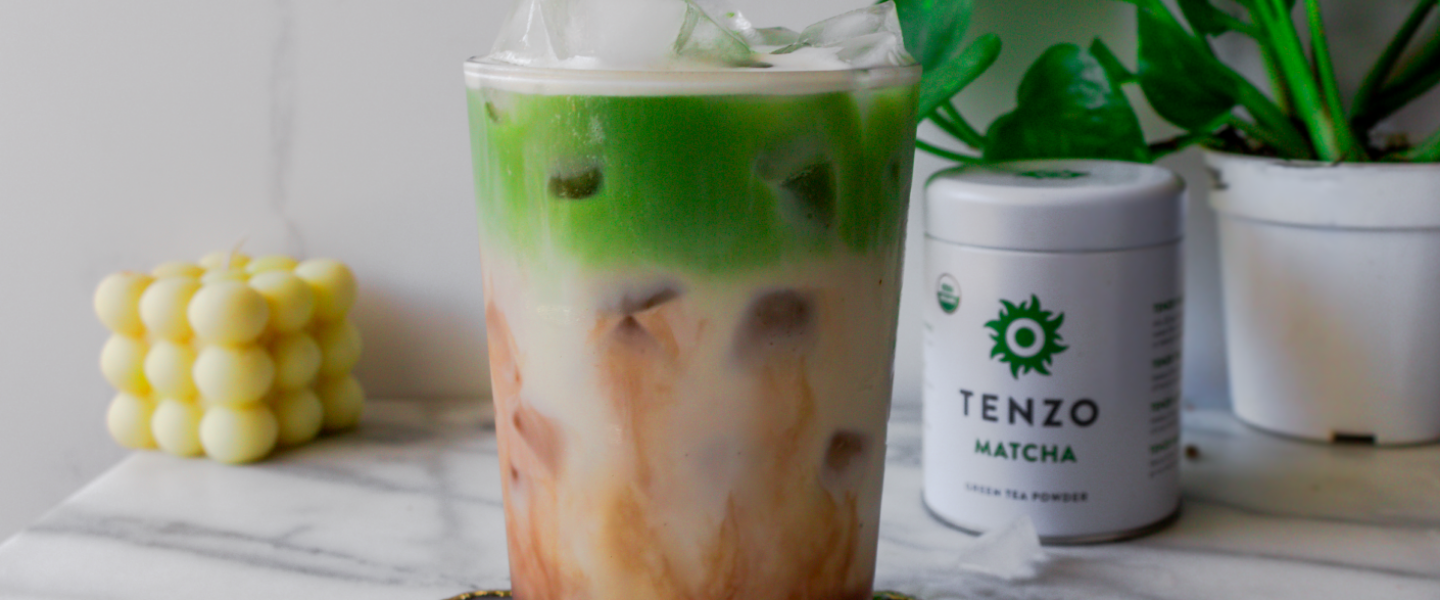 If you want to start your day with a delicious, chocolatey flavored drink but also want to make sure that said drink is healthy, look no further. This Matcha Cacao Iced Latte kicks processed sugars to the curb and relies on pure matcha and cacao for its decadent flavor. And, if you're thinking that we're pulling the wool over your eyes by using a fancy name for chocolate, we have good news for you. This recipe calls for true cacao, not cocoa. 
In the same way that matcha is a form of green tea, cocoa is a form of cacao. And, just like matcha and green tea, one of them is much better for you than the other. Both start off as nothing more than beans from the cacao plant. Again, just like matcha and green tea, the differences come in the harvesting & processing procedures. Beans that are destined to be cacao are picked and preserved, while beans that are meant for cocoa are roasted and processed. Cocoa is what gives us delicious chocolate, but cacao is a much healthier option, with no sugar or additives.  
Ingredients: 
1 ounce chopped Cacao bar or powder 
1 teaspoon Tenzo Matcha 
2 ounces water 
1 cup non dairy milk 
Ice to fill your glass 
*optional 1 tablespoon of date sugar or sugar of choice 
Directions: 
On Low heat, simmer ½ cup of the milk in a pot. 
Once simmered, add chopped cacao and stir. 
Once cacao and milk have combined, remove from heat. 
Fill tall glass with ice. 
Pour ⅓ cup of cacao milk mixture in your glass, then add the remaining ½ cup of non-dairy milk (fill almost to the top). 
Whisk thoroughly, the matcha and the water to make a matcha shot. Using the back of a spoon, pour the matcha shot to the glass, this will give it a nice marble effect!

And, just to be clear, we're not here to rag on chocolate. No. As a matter of fact, we love indulging in some chocolatey goodness. But, we also want to make sure that we're providing our bodies and minds with high-quality fuel. So, we love the healthier option that this drink provides. And, thank you to Cristina for creating it. This Matcha Cacao Latte wouldn't exist without her. If you want more delicious, nutritious, and exciting beverages, check out her Instagram for some inspiration.