Macha: Learn about Macha, Maccha, and Matcha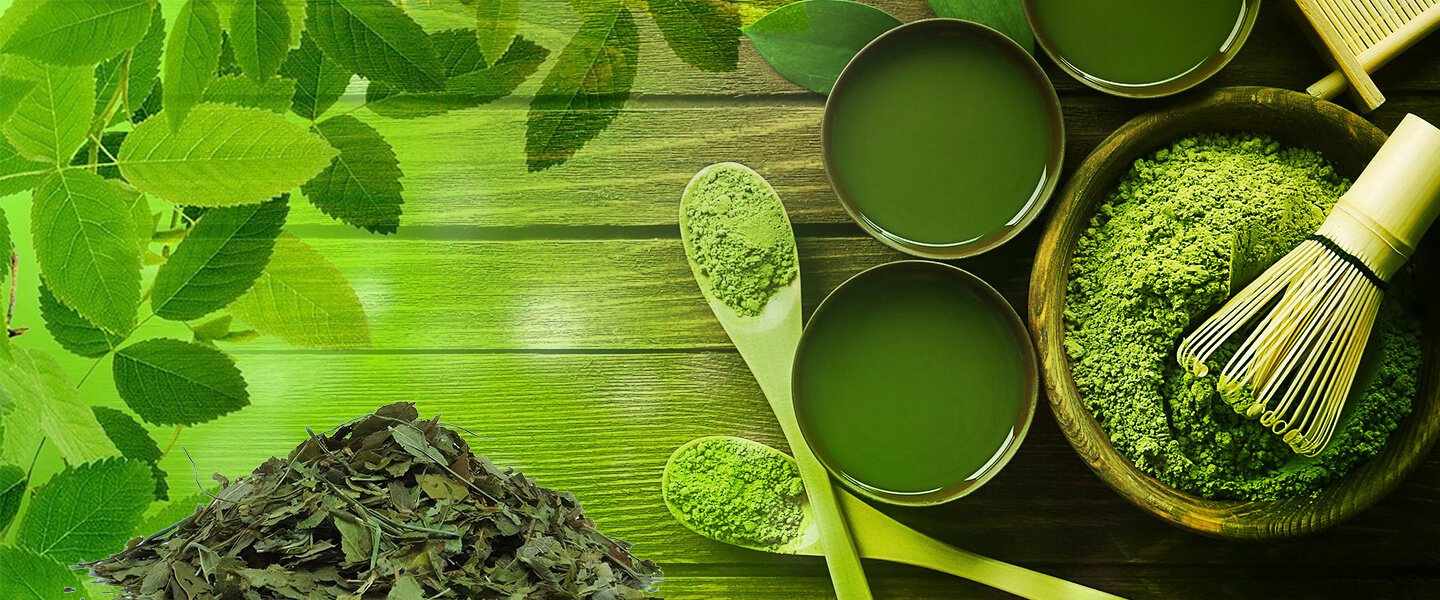 Macha is a common spelling for the word Matcha. Macha is the healthiest variety of green tea because it is a powder and you consume the full leaf. However, this word itself is relatively new to the western world.
And although you may not think about it, when people translate words into a new language, spelling is not something that's easily agreed upon.
In our case, there are three moderately common spellings for what is understood to be 'matcha'.
Brief History on the word Macha
Several figures called Macha appear in Irish mythology and folklore, all believed to come from the same goddess. Like other sovereignty goddesses, she is associated with the land, fertility, kingship, war, and horses. The earliest references to her identify her as one of the sisters of the Morrigan. The earliest reference comes from the 8th-century glossary O'Mulconry's Glossary.
There was the Macha identified as daughter of Ernmas, Macha, daughter of Partholón, and Macha wife of Cruinniuc, daughter of "Strange, son of Ocean". Nothing is known of the last macha except that she and the people of Partholón were wiped out in a plague.
Macha wife of Nemed, arguably the most notable one, is said to be responsible for causing the debility of the Ulstermen. She curses the men of Ulster to be overcome with weakness, (as weak "as a woman in childbirth"), at the time of their greatest need. Her name ultimately means "holy one" and she is also described as the daughter of red-weaponed Aed ('red fire"), the raven of the raids and diffuser of all excellence. She died after arriving in Ireland.
THE THREE WAYS TO SPELL MACHA ARE:
Macha

Maccha

Matcha
Although the word is typically spelled 'matcha' in English, this is a hotly debated topic amongst many traditional Japanese speakers.
It's interesting to note that the spelling for the word did not originate amongst an elite circle of green tea masters. Instead, it was merely what stuck for english speakers.
This can learn to a lot of confusion, but hopefully this post clears it up.
If you have any questions, feel free to reach out and we can answer more specifically!
HERE IS A LITTLE MORE ABOUT THE BENEFITS OF MACHA!
MACHA STRENGTHENS YOUR IMMUNE SYSTEM
Matcha is loaded with amazing antioxidants called catechins. Their main job is simple: eliminate free radicals from the body & kill bacteria. So, matcha helps prevent the flu and lowers your overall risk of infection*. Your immune system will be stronger and you will feel better and healthier all year long.
MACHA PROTECTS YOUR HEART
Regularly consuming matcha reduces your risk for heart disease by up to 31%. How? Those magical antioxidants protect the cells in your heart from oxidation, which is a major cause of heart disease. They also improve the levels of your cholesterol, triglycerides and blood sugar*. In addition, consuming matcha regularly will help to lower your blood pressure. By choosing macha, you're protecting your heart for a lifetime.
MACHA DETOXIFIES YOUR BODY
Have you ever wanted your own self-cleaner for your insides? The chlorophyll in matcha cleans out the heavy metals that have built up over time in your body*. Antioxidants in macha kickstart the detox process. Scientists call this your ability to rid the liver and body of toxic substances. We call this your ability to feel better, faster.
MACHA BOOSTS METABOLISM & BURNS CALORIES
The caffeine in macha* is equally good for you. It helps increase energy expenditure for your long days and increases your physical performance during your workouts. Caffeine stimulates your metabolism* to unlock and burn away those hard-to-reach fat cells. Macha is also known to reduce those hunger cravings as it works as a general appetite suppressant. Plus, all the health benefits of macha* come without the jittery side effects that often come along with drinking coffee.
MACHA SHARPENS YOUR BRAIN
Not only will your body function better, but so will your brain. Macha contains L-Theanine, which has calming properties and immediately reduces stress*. Combined with caffeine, macha provides a more alert, sustained focus. Caffeine also helps boost your mood, memory, and reaction time. Over time, consuming macha helps decrease mental aging, and has been proven to protect against Parkinson's and Alzheimer's Disease*. By consuming macha, your brain will thank you both now and in the future.
Incorporating Macha Into Your Food
Macha has become a key ingredient in recipes, in addition to being ingested simply as tea. Macha powder can be used in recipes to make Salsa macha, which is a shelf-stable condiment that requires no refrigeration. With tons of flavors and full of spice, recipes for salsa macha contains ingredients like:
Grapeseed Oil

Chile Chipotle

Chile Morita

Chile Ancho

Roasted Peanut

Ground Coffee

Pimenton

Black sesame seeds

Brown Sugar

Sea Salt

Sichuan Peppercorn

Guajillo

Cranberry

Skin-on garlic cloves