Iced Mango Matcha Tea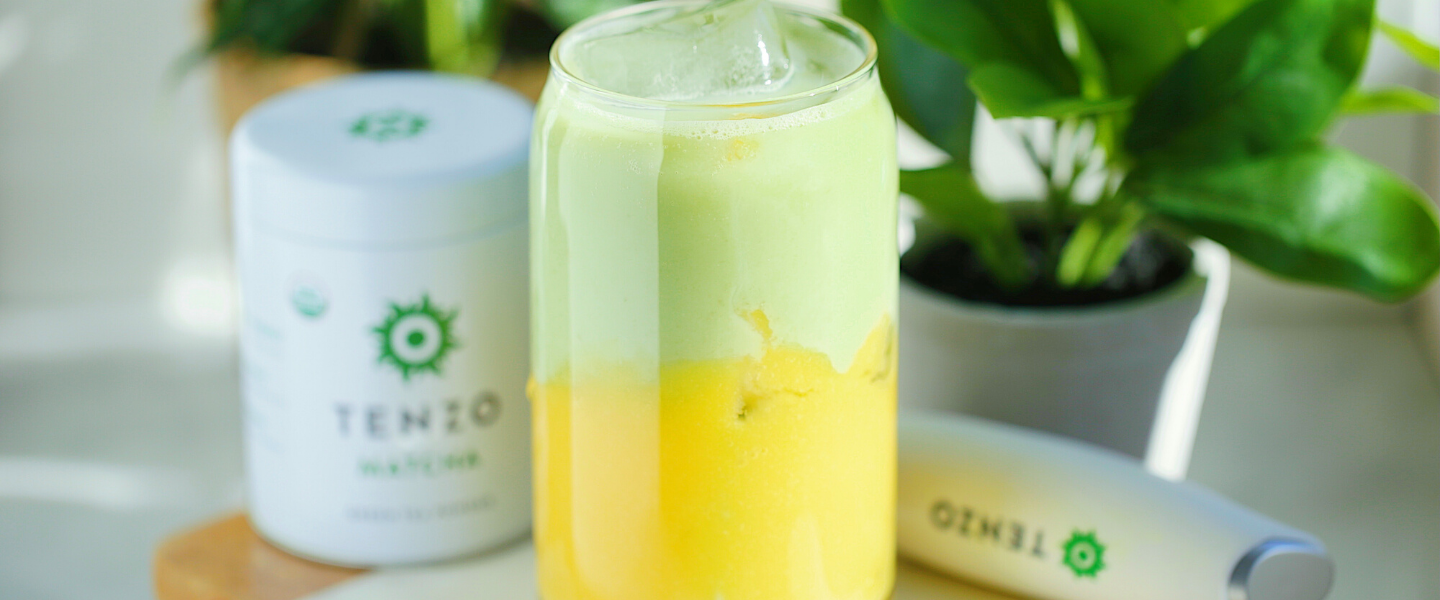 The in-limbo period between summer and fall is tricky. On one hand, you want to embrace the coming cold, don a sweater, and sit by a fire. On the other hand, you want to cling to the last warm embraces of summer fun. Some days you want to start your morning off with a warm, well-spiced matcha latte. Other days, you start sweating just thinking about a warm drink. For those days, we have the Iced Mango Matcha tea. Pure, simple, and full of flavor, this drink is perfect for those days where fall just hasn't quite fallen yet. With its stunning orange and green aesthetics, you can quite literally blur the line between verdant summer green and cozy autumn orange. And we say, cheers to that!
Iced Mango Matcha Tea
Ingredients: 
1/2 cup mango puree
1 cup matcha tea - mix 1 tsp Tenzo matcha powder with 1 cup water and blend with an electric whisk
ice as desired
Directions:
Make mango puree by blending mango chunks from one mango in a blender until smooth then pour it into the bottom of a glass, add ice as desired, and top off with matcha tea. Make matcha tea by combining 1 tsp matcha powder with 1 cup water and blending with an electric whisk until combined. 
Kaylie is back at it again with yet another beautiful AND delicious matcha creation. Follow her on Instagram for similar healthy and fun recipes. Fall and winter are getting closer every day. Which means that the season for curling up with a good book, a soft blanket, and a warm tea is just around the corner. Try our matcha subscription so you never have to skip on this sacred ritual. Peruse our recipes for something new to try, just enjoy a classic favorite. But, we suggest starting off with this iced tea, before the weather gets too chilly.