Iced Gingerbread Matcha Latte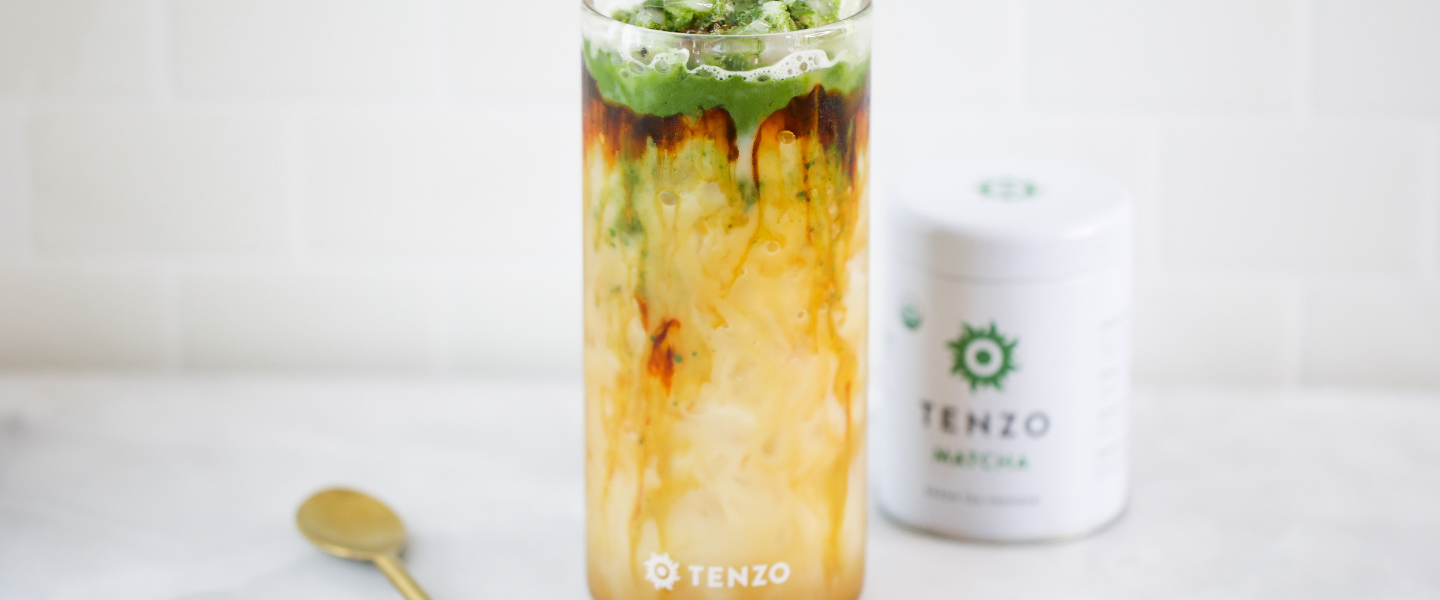 Sending you a big virtual hug today and offering you some comfort in a cup. We're bringing back holiday-time feels with a nostalgic gingerbread drink, but we're putting a Tenzo spin on it by icing it and splashing a matcha shot in there. Reach into that spice cupboard for this simple dairy-free glass of festive flavor. Molasses and maple together make this the perfect sweet treat to take along on a Sunday morning road trip or afternoon errands. The question remains, will you skip the whip?
Ingredients:
Ice to fill your glass
8 oz oat milk or other milk alternative
1 ½ tbsp molasses
1-3 teaspoons maple syrup to taste
1 ½ teaspoons Tenzo matcha  mixed with 4 oz oat milk
¼ teaspoon pumpkin pie spice
¼ teaspoon ground ginger
Whipped cream for topping
Instructions:
Fill a glass with ice then pour 1 ½ tbsp molasses over the ice.
Fill the glass ¾ way full with oat milk (about 8oz). In a small glass pitcher mix together 4 tbsp hot oat milk, 1 1/2 tsp Tenzo matcha tea powder, ¼ tsp pumpkin pie spice, and ¼ tsp ground ginger and whisk together until smooth. Pour matcha mixture over milk, then pour 1-3 tsp maple syrup over tea to sweeten to taste, then top with whipped cream or coconut whip and a sprinkle of cinnamon and matcha.
Thank you to Kaylie for another wonderful and delicious matcha drink. You can follow her on Instagram to see more of her recipes. And, take the chance to stock up on matcha now.