How To Add Protein To Matcha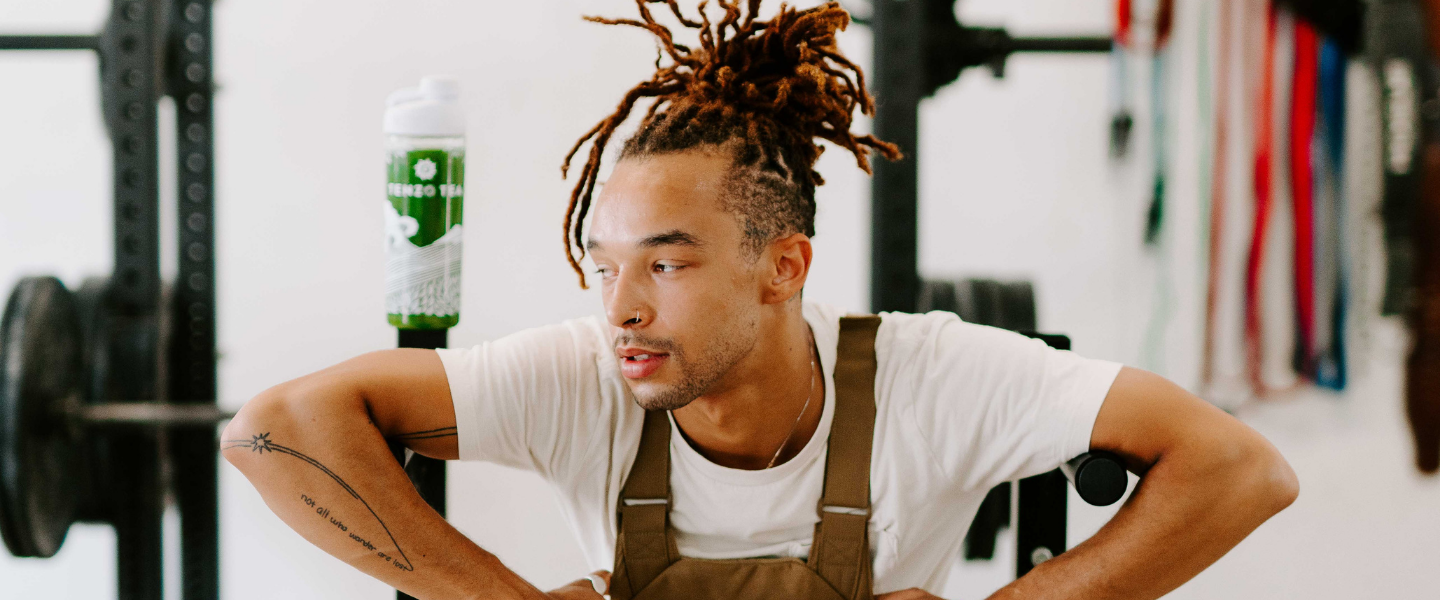 You know it. We know it… Matcha is the perfect fuel for everything from a hard workout to a long day at work. But what about after your workout? Or what if you sprinkle a little matcha into your morning smoothie? Matcha has many, many health benefits. So many in fact, that we don't have room to list them all here. However, when it comes to bolstering your diet with protein, you'll want to supplement matcha's superfood power with a little something extra. You wanted to know how to add protein to your matcha, and we're here to fill you in. 
Does Matcha Have Protein?
First things first, let's make sure that we all have a clear understanding of what we're talking about. Protein is a macronutrient, made up of amino acids, that is essential to building muscle mass. It's most commonly found in animal products but also crops up in more unexpected places like nuts and legumes. And, in addition to fueling bulking season, protein is also important for a healthy immune system and keeps you feeling full. 
Now, to answer the question- Does matcha have protein. Long story short, yes matcha does naturally contain some protein. One serving of matcha green tea (½ tsp or 1 gr) contains 306mg of protein. But, let's be real. That's not nearly enough protein to keep your body in tip-top shape. So, it's time to talk about adding protein to your matcha. 
How Can Add More Protein To My Matcha
Whether you're looking to supplement a vegan or vegetarian diet, lose weight, or build more muscle, adding extra protein to your diet is always a good idea. And, we've got great news, it's super easy to add protein to your matcha. The most obvious way is with your favorite protein powder. Mixing up a protein-packed matcha smoothie or just downing a quick matcha protein shot will have you feeling awake, alert, and ready to take on the day. 
Protein powder isn't your only option though. And, if you're looking for something more natural, there are plenty of other ways to add protein to your matcha. Chia seeds, oats, soy milk, spirulina, silken tofu, nut butters, and greens like spinach and broccoli are all great healthy sources of additional protein. How can you fit that in with your matcha? Just keep scrolling. 
Our Favorite Protein-Packed Matcha Recipes
Here's a collection of our favorite matcha recipes that either already have extra protein or are just begging for a little sprinkle of something extra. 
Perfect for an on-the-go snack before you hit the gym or to rev up midway through a long hike. These matcha energy bombs call for Vital Proteins collagen powder, but you can easily swap that out for your favorite protein powder. Add in that sprinkle of pumpkin seeds and you've got a protein-packed snack on your hands.  
It's a meal and a substitute for your unhealthy coffee habit all in one. The chia seeds and protein powder will keep you feeling full till lunchtime, while matcha powers your body and brain through the day. For an extra hit of protein, try adding soy milk, oat milk, or your favorite yogurt instead of water. 
We couldn't make a list of our favorite protein matcha recipes without throwing in a curveball. And a healthy pudding recipe is exactly that. This mango, coconut, and chia pudding gives you a taste of the tropics with a dash of healthy fats, rich proteins, and a little splash of caffeine. 
Matcha & Protein 
Adding protein to matcha is as simple as sprinkling in some chia seeds or swapping out the milk in your favorite smoothie. And, best of all, a morning started out with a protein-packed matcha recipe is the ultimate version of two birds, one stone. Matcha wakes you up and gets you ready for the day, while protein helps you feel full and stay on task. They're a dynamic duo that can't be stopped. Matcha is always a healthy source of fuel, but toss in some protein and we're looking at a superfood combo that supports every part of your day.