Holiday Gift Guide 2018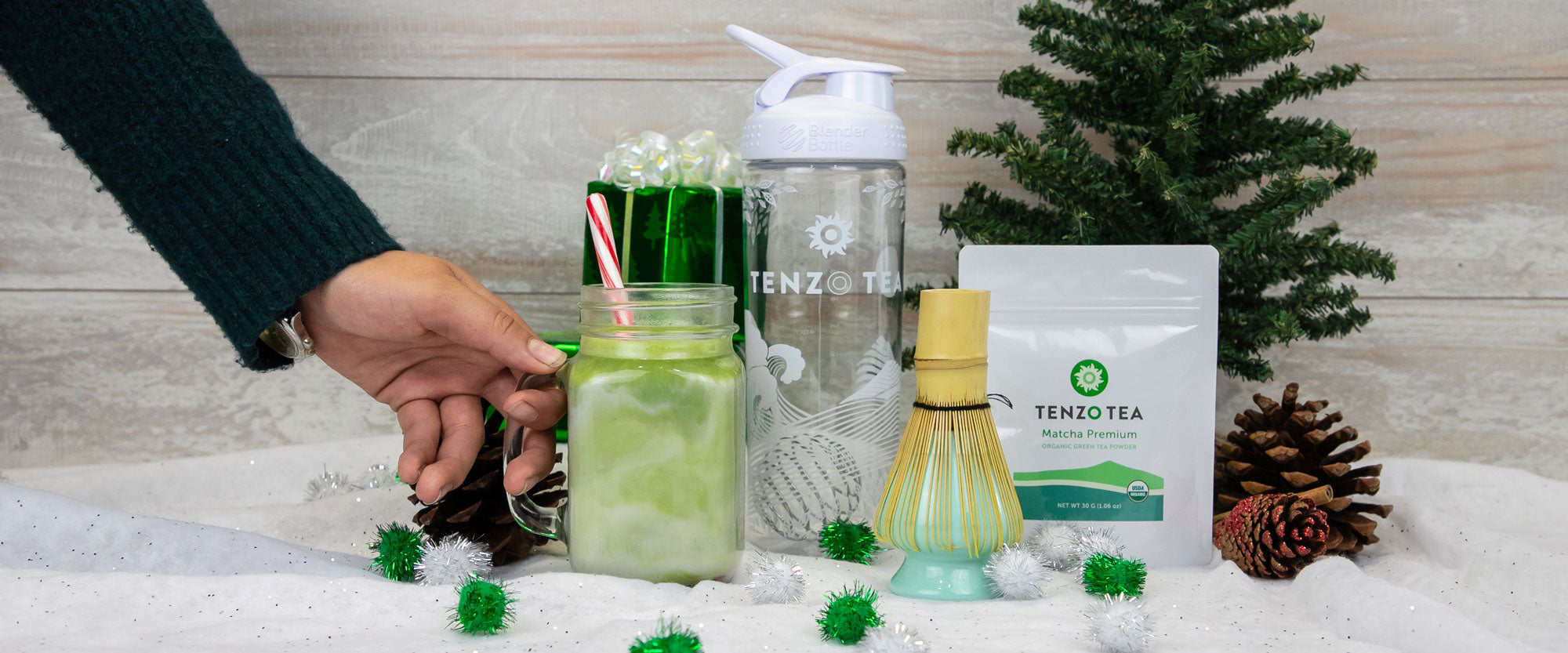 This holiday season you can drop the candles, ties, socks and gift cards. Make a difference in someone's life with a healthy gift that keeps on giving.
Here are the top 5 People that would love Tenzo Tea this holiday season:

1. The Coffee Addict
Got a friend who relies on the merky brown more than once a day to feel human? Sounds like they're addicted to coffee and need your help. Like coffee, matcha contains caffeine, but instead of the jitters it gives you a clean and focused energy high. One cup of Tenzo Tea (1 tsp) comes with 72mg of caffeine, which is about the same as a shot of espresso, but the buzz from matcha is much more energizing and longer-lasting. It's thanks to the amino acid L-Theanine, which slows the release of caffeine and has a calming, relaxing effect.

2. The Student
It's that time year again. Finals and midterms exams are coming up quick. Stress levels go wild and focus levels need to matcha. Know someone who's going to be crushing long days in the library? Give them the health energy they need to succeed. One Tenzo Tea in the morning you'll be all set for a long day of focus work. The combination of caffeine and L-Theanine naturally stimulates your brain to keep you calm and productive.
Shop The Matcha Starter Kit -->

3. The Athlete
Have a friend that pushes their physical limit, working to become the best version of themself? Whether they're a high-caliber professional athlete or the daily CrossFit warrior, Tenzo Tea is the perfect healthy preworkout for focus and energy. Add a half teaspoon of Tenzo Matcha to a shaker bottle of water and go to town. When your water bottle looks like green hulk juice at the gym - people will take notice. And your body will thank you!
Shop Tenzo Tea 30 G / 100 G-->

4. The Mom
There's someone we can't forget. The mom. Whether it's your own mom or a friend doing the whole mom thing one thing is for certain - you can't buy a mother's love. Mom's are given one of the hardest jobs on the planet. MAINTAIN BALANCE in the home. Help her de-stress and survive that 100 item to-do-list this holiday season with energy and antioxidants!
Shop the perfect healthy holiday gift --> 

5. The Entrepreneur
The days are long and time is tight. When you're building something from scratch, you need to make the most of your day from the moment you wake up to the second your head hits the pillow. Long gone are the days of crashing and headaches from energy drinks and coffee. Tenzo Tea is the best choice you can make for your body if you're looking to optimize your entire being.