Hip-Hip-Hooray! Tenzo Turns Seven!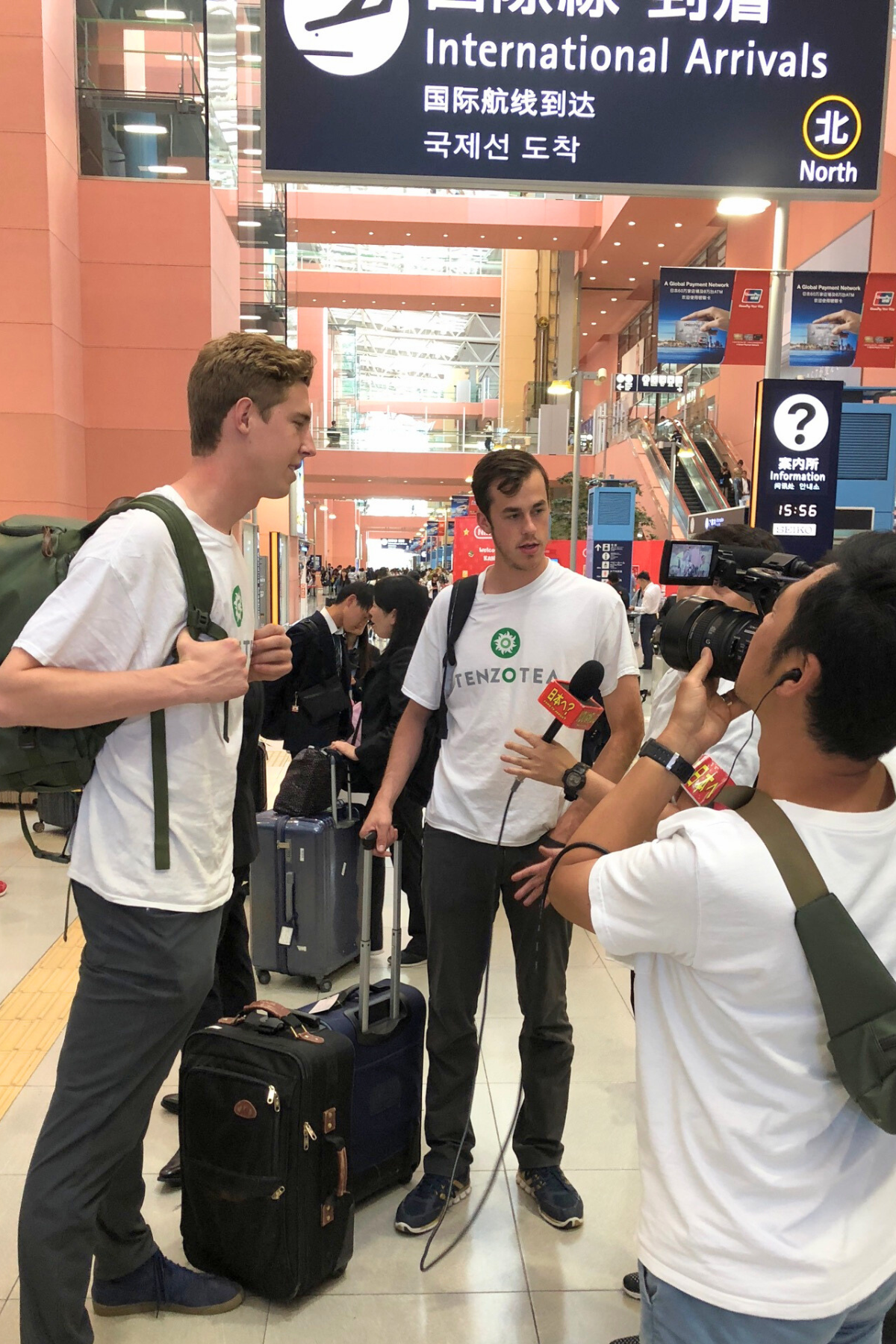 Hip-Hip-Hooray! Tenzo Turns Seven!
Posted on September 19, 2023 | by Lori Hanemann
Hey there, Tenzos! 🍵



Can you believe it? It's been a whirlwind of seven matcha-tastic years since we first embarked on this green journey. And what a ride it's been! From a humble idea in 2016, sparked by our frustration with coffee jitters and sugar crashes, to becoming the fastest-growing matcha company in the US. We've come a long way, and it's all thanks to YOU!

Remember the days when caffeine meant a quick rush followed by a crash? Well, we sure do! That's why we decided to shake things up a bit and introduce our modern twist on the ancient, healthy drink of matcha. And boy, did you all love the swap! 🔄

But let's spill the tea (or should we say, matcha?) on what makes Tenzo truly special. It's not just the clean caffeine that keeps you going without the jitters. It's not just the antioxidants and anti-inflammatories that give you that radiant glow and boost your immunity. And it's not just the L-theanine that keeps you zen amidst the chaos. It's all of that, PLUS the incredible community of Tenzos that we've built together. 🌍

From our home drinkers sipping their morning matcha in far-off corners of the world, to our coffee shop partners sprinkling matcha magic all over the country, to our co-branded partners who believe in the power of high-quality matcha - it's this shared energy experience that binds us. Every cup, every sip, every moment is a testament to our collective growth, fueled by Tenzo.

For seven years, we've been about, "Better Every Day." It's not just about the matcha (though, let's be real, it's a big part!). It's about growing, learning, and embracing change together. Our founders, Robbie & Steve continue to grow the company and remain excited to share Tenzo with the world and hope it continues to energize the best version of all of you.

So, here's to seven years of matcha memories and many more to come! 🥂 Let's raise our cups high and toast to the journey ahead. Because with Tenzo, the future is always green and bright!


Cheers to us, Tenzos! 🍵🎉

With all the matcha love,
The Tenzo Team 💚
Are you part of our online Facebook community? Join now for recipes, contests, giveaways, education, and support. CLICK HERE TO BECOME A TRUE TENZO.