Healthy Matcha Fudge Bars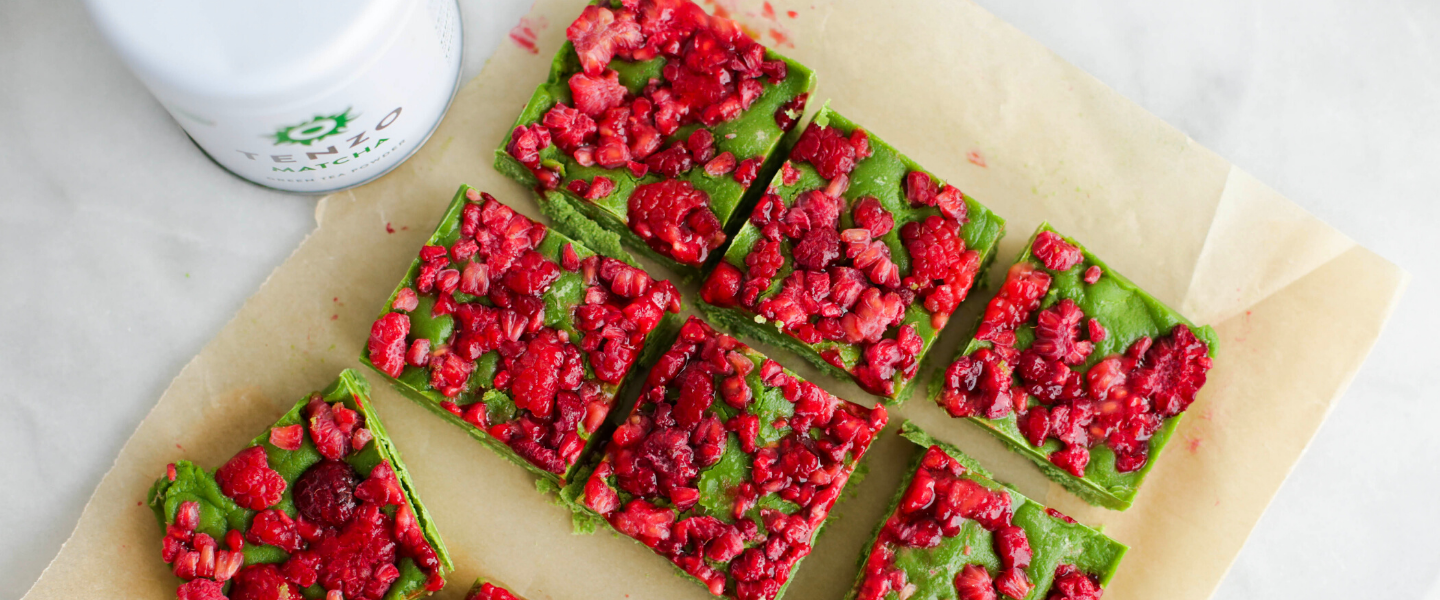 Do you crave something a little sweet and substantial, but still healthy? These no bake fudge bars will do the trick, giving you some healthy fat, antioxidants, and berry deliciousness. Make these up in just twenty minutes, invite your bestie over, and mindfully nibble these green cuties while chatting about self improvement, goals, and getting better everyday. Mix up a Tenzo latte to go with them to double your matcha magic for the day.
Healthy Matcha Fudge Bars
Ingredients:
1 cup coconut butter (melted)
¼ cup maple syrup
1 ½ tsp Tenzo matcha tea powder
½ cup frozen raspberry pieces
Instructions:
In a bowl whisk together all the ingredients- except the frozen raspberries until smooth, then spread out into an even layer in a 6" or 8" baking dish lined with parchment paper. Sprinkle frozen raspberry pieces over it and place in the freezer to chill for about 20 minutes. Slice and serve. Store in the fridge.
Thank you to Kaylie for another wonderful and delicious matcha drink. You can follow her on Instagram to see more of her recipes. And, take the chance to stock up on matcha now.