Healthy Green Juice Matcha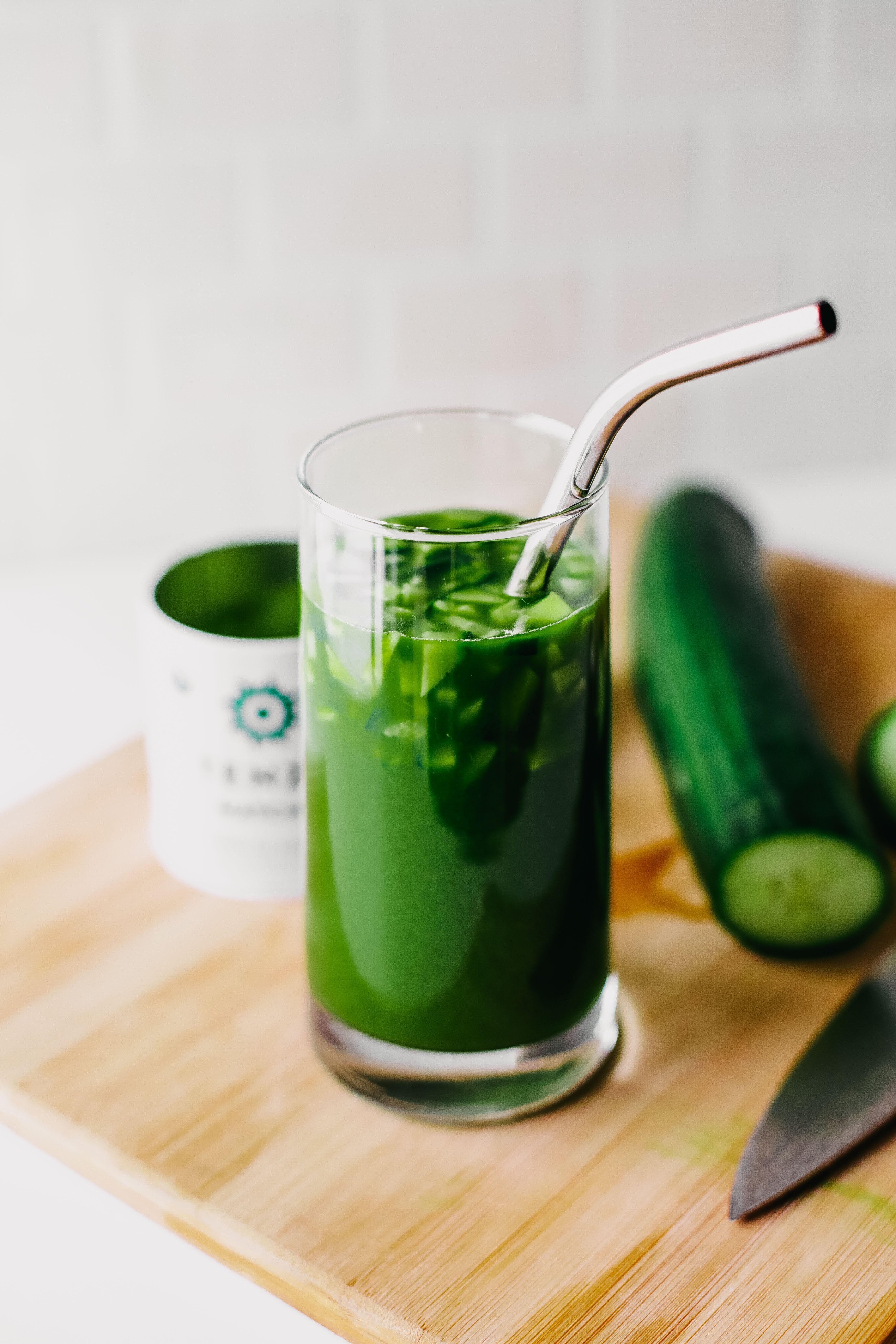 Healthy Green Juice Matcha
Posted on January 05, 2023 | by Lori Hanemann
This delicious and nutritious green juice is a great way to start the day. It combines the health benefits of Tenzo and cucumbers to give you an invigorating and energizing boost. Matcha is a powerful antioxidant and is known to help improve focus and concentration, while cucumbers are rich in vitamins and minerals and are known for their detoxifying and cleansing properties. Blended together, these two ingredients make a refreshing and revitalizing juice that is sure to help you stay energized and healthy. Enjoy it for breakfast, lunch, or as a snack - it's sure to be a hit! Give it a try, Tenzos.
Ingredients:
Instructions:
Chop some cucumber and add it to the bottom of a glass. 

Add your favorite green juice, then matcha tea and whisk until well blended.
Thank you to Kaylie for another wonderful and delicious matcha creation. You can follow her on Instagram to see more of her recipes. Remember to stock up on Tenzo for all our delicious matcha recipes.