Halloween Matcha Whipped Cream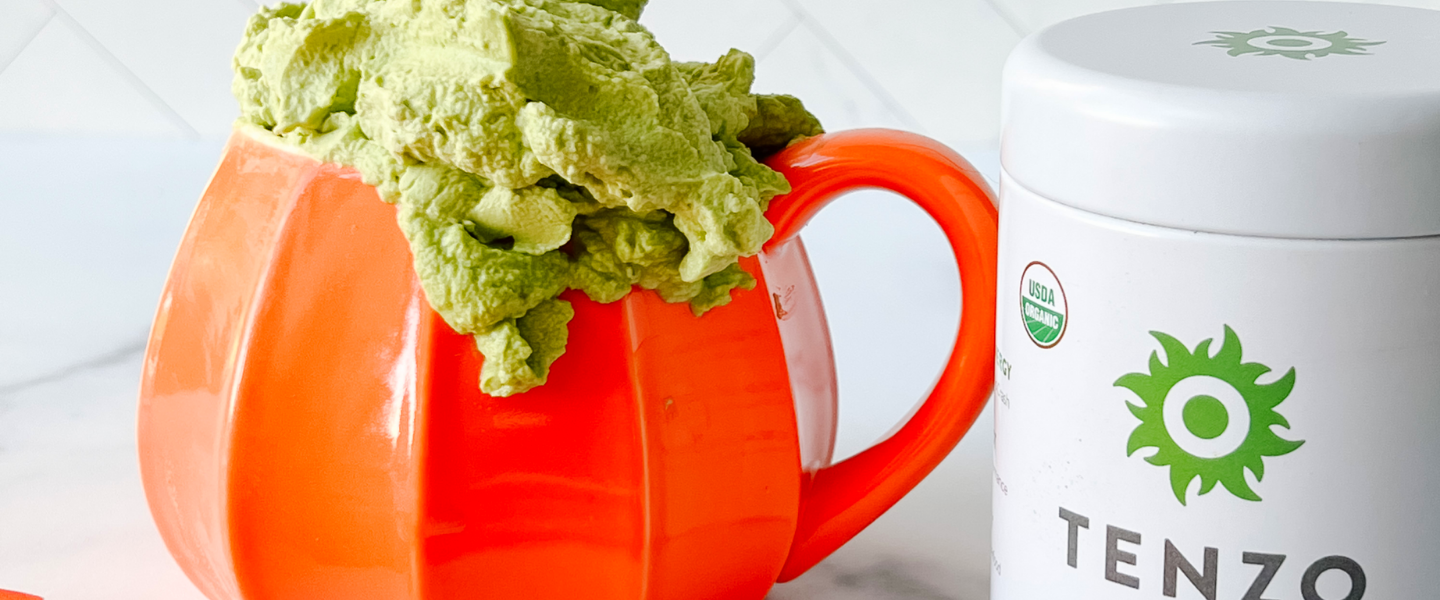 Halloweekend is finally here. And, we have the perfect thing to accompany you on your spooky pursuits… Halloween whipped cream. Spending the weekend baking up some terrifying treats? Top some with a little whipped cream. Taking some costumed tinies on a treat-or-treating bonanza? Make yourself a warm matcha latte and add a little something nice, like whipped cream. Settling down to watch your favorite spooky flicks? How's about something light and heart-warming, like a little matcha whipped cream? Heading out to a pumpkin patch for a carving contest? Fuel yourself up with your favorite matcha drink and… you guessed it, whipped cream. It's the versatile topping you love with a ghoulish green twist. 
Matcha Whipped Cream
Ingredients:
2 tablespoons granulated sugar
1 cup whipping cream
1 teaspoon TENZO matcha powder
Directions:
In a glass bowl, pour whipping cream, granulated sugar, and TENZO matcha powder. Whisk with an electric mixer until stiff peaks form.
Note – Chill glass bowl in the freezer for 15 minutes in order to ensure cream gets whipped into whipping cream consistency.
 So good, you might just wanna grab a spoon and dig in. It's a Halloween delight for all the senses. Thank you to Laura for helping us ring in spooky season with the perfect matcha topping. You can see what else she's been up to by checking out her Instagram. This Halloween whipped cream wouldn't have its scary signature shade without a little help from matcha, and you won't be able to enjoy your favorite lattes without a little help from matcha either. So, pick some up while you're here. And, brace yourself for something delicious, regardless of the season.