The Tenzo Green Eye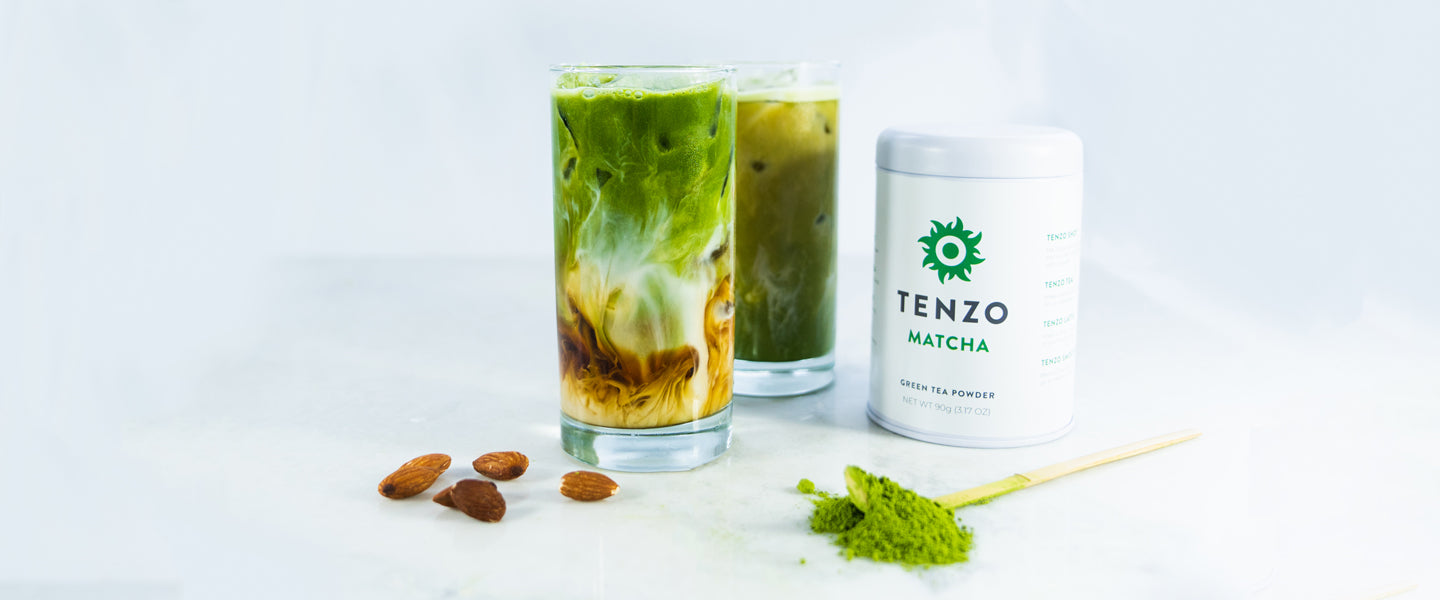 The Green Eye is one of the world's greatest matcha creations. 
A nice, freshly brewed cup of Jo in the morning is something that most people cannot replace. And we understand! The taste of espresso and freshly brewed coffee is a memorable morning tradition...

When you add just a splash of milk and a splash of Tenzo to that distinct morning ritual, your taste buds will be shocked.

The natural sweetness of ceremonial matcha + the sweet front of a well-made alt milk plays incredibly well together.

Once the sweetness settles in, the bold umami comes through with the nuttiness of the milk and the matcha along with flavor notes from the espresso swirling in.

Last but not least, the bitterness of the matcha + espresso comes through to cap you off and round out the flavor as a whole.

Can't forget to mention you're doubling down on caffeine, while getting the extended boost from the L-theanine in the matcha to keep you focused all day.

It is our favorite cure for the late nights. It's our favorite cure for that afternoon slump. And lastly, it is one beautiful looking, Tenzo beverage... The Green Eye.
Ingredients:
(makes 2 drinks)
Cold brew or espresso
2 tsp Tenzo
Cold water
Milk (We use almond or oat)
Ice
(Optional) Honey
Step 1:
Fill a cup with Ice.
Step 2:
Fill the cup to about a third with either cold brew or espresso.
Step 3:
Pour milk on top of the coffee to about 2/3 of the cup.
Step 4:
Make your Tenzo with a whisk or like we did in step 3 of Watermelon Matcha Recipe make in a blender bottle. For the Green Eye, we like to add some honey for taste and marble effect. 
Step 5:
Top off your cup with the matcha you made in step 4. 
Step 6:
Sit back and watch the coffee, milk and matcha marble. Once you're content with the show, enjoy!
It's just as easy as that! Now, you will be known for introducing such a delicious and beautiful beverage to all your friends and family!
Keep tagging us and letting us know how much you love Tenzo! Cheers Tenzo Tribe!
Photos by Aiden White
Running low on Tenzo? Click here!