Golden Turmeric Matcha Latte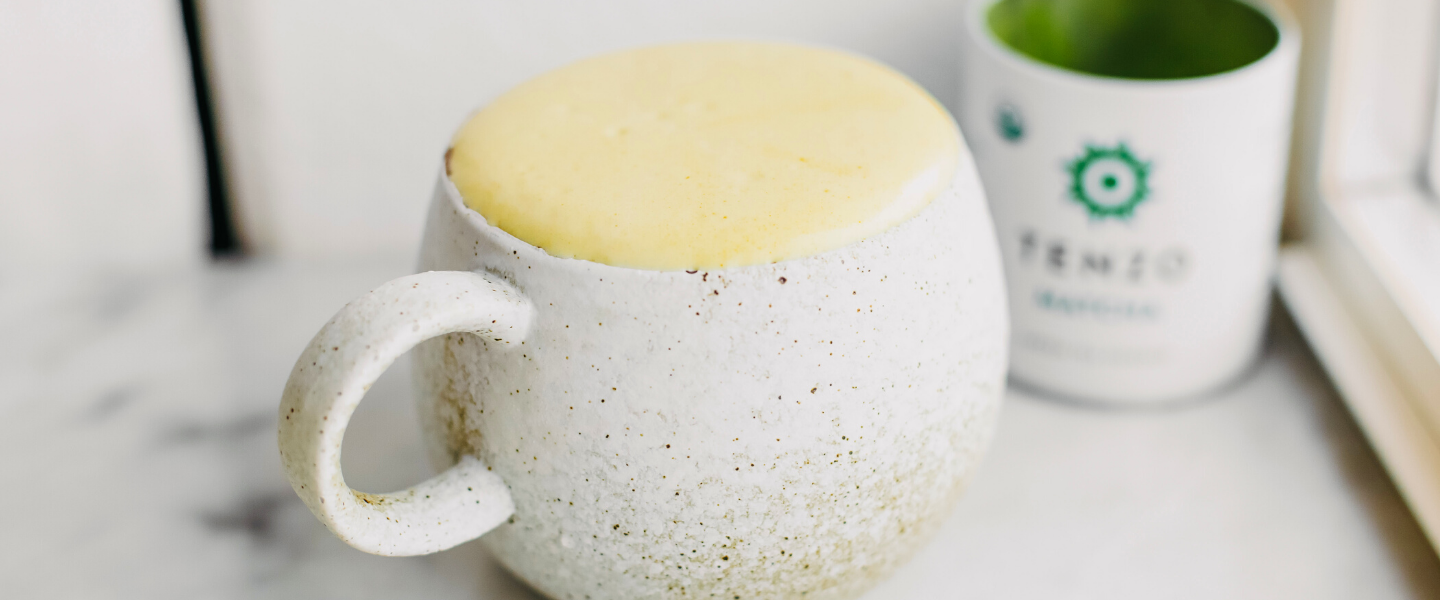 Superfood turmeric makes a fantastic addition to your daily matcha drink. See if these benefits fit into your health goals. Turmeric in your Tenzo has many benefits, including being packed with antioxidants just like matcha. Your immune system will be loving the extra boost. It also can aid in digestion and has been known to help reduce inflammation. There's even more superpowers that come with this apoptogenic champion, so do your own research to see if it's what you're looking for in your journey of continuous improvement.
Golden Turmeric Matcha Latte
Ingredients:
 8 oz milk or milk alternative
¼ tsp tenzo matcha tea powder
1 tsp turmeric powder
Pinch of black pepper
1 tbsp monk fruit syrup sweetener
Instructions:
Pour milk into french press and froth, then combine the rest of the ingredients and mix with an electric mixer, then pour into french press and continue frothing until thick and foamy. Pour and serve!
Thank you to Kaylie for another wonderful and delicious matcha drink. You can follow her on Instagram to see more of her recipes. And, take the chance to stock up on matcha now.