Godzilla vs. Kong- King Kong Bubble Tea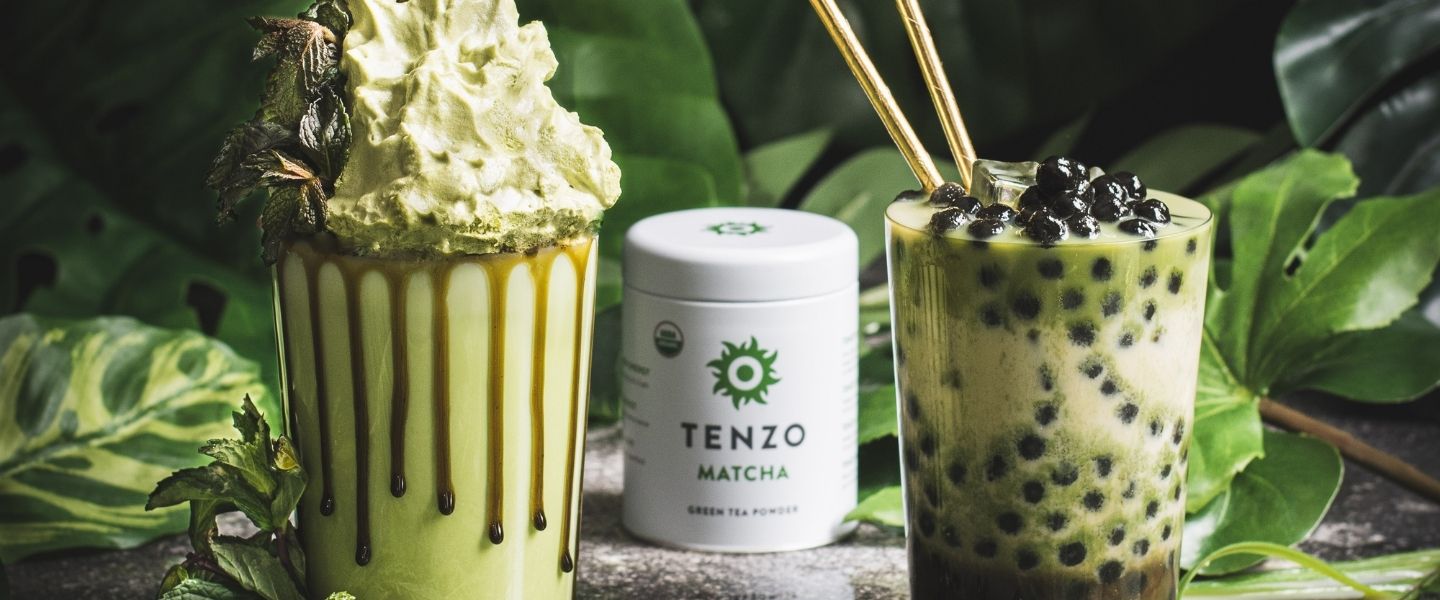 An epic rivalry between a giant green monster and a misunderstood ape? We're all over that, and we've got two new recipes to go with it. A pair of awesome beverages square off in an epic battle for the ages, while humanity scrambles to prep their mixers and break out their best matcha to determine which one is the best, once and for all. In a choose your own adventure matcha-making experience, you can blast your way through a path of the same old, same old coffee recipes with the new Matcha Godzilla Dalgona Latte or take your daily tea beverage to new heights with the Matcha King Kong Bubble Tea. Whichever way you decide to go, you'll soon find yourself sippin' on a fantastic new favorite.
We created this to celebrate the release of Godzilla vs Kong but you can experience the real thing in theaters & on HBO Max on March 31. And, we'll let you in on a little secret, if you watch at home, you can make a movie inspired matcha to go along with it. 
TENZO Matcha King Kong Bubble Tea
Serves 2
Ingredients:
For the brown sugar boba:
2 cups dark brown sugar
2 cups water
1 cup instant boba pearls
For the matcha latte:
2 tsp TENZO matcha
1/4 cup hot water
2 cups milk of choice
Ice, for serving
Directions:
In a medium pot, combine dark brown sugar and water and bring to a boil. Stir in instant boba and simmer on high for 2-3 minutes uncovered until pearls start to float (or according to package directions). Cover and simmer for another 2-3 minutes or until pearls reach the desired level of chewiness. Using a slotted spoon, transfer cooked boba pearls to a separate bowl. Continue to simmer brown sugar syrup on high for another 15 minutes. Remove from heat and allow to cool and thicken slightly before adding boba pearls back into syrup.

In a heat-proof measuring cup, whisk TENZO matcha powder and hot water together until smooth and allow to cool slightly.

To serve, divide brown sugar boba pearls between two glasses (there will be leftover syrup) and fill each glass to the top with ice. Pour milk over ice, followed by matcha. Top with additional boba and syrup if desired and stir well to sweeten evenly before enjoying. 
Slow down there friend. Are you sure you have enough matcha to bring these two monsters to life? Why don't you play it safe, leave the surprises for the big screen, and stock up on your match now, before you run out.