Tenzo Ranch Water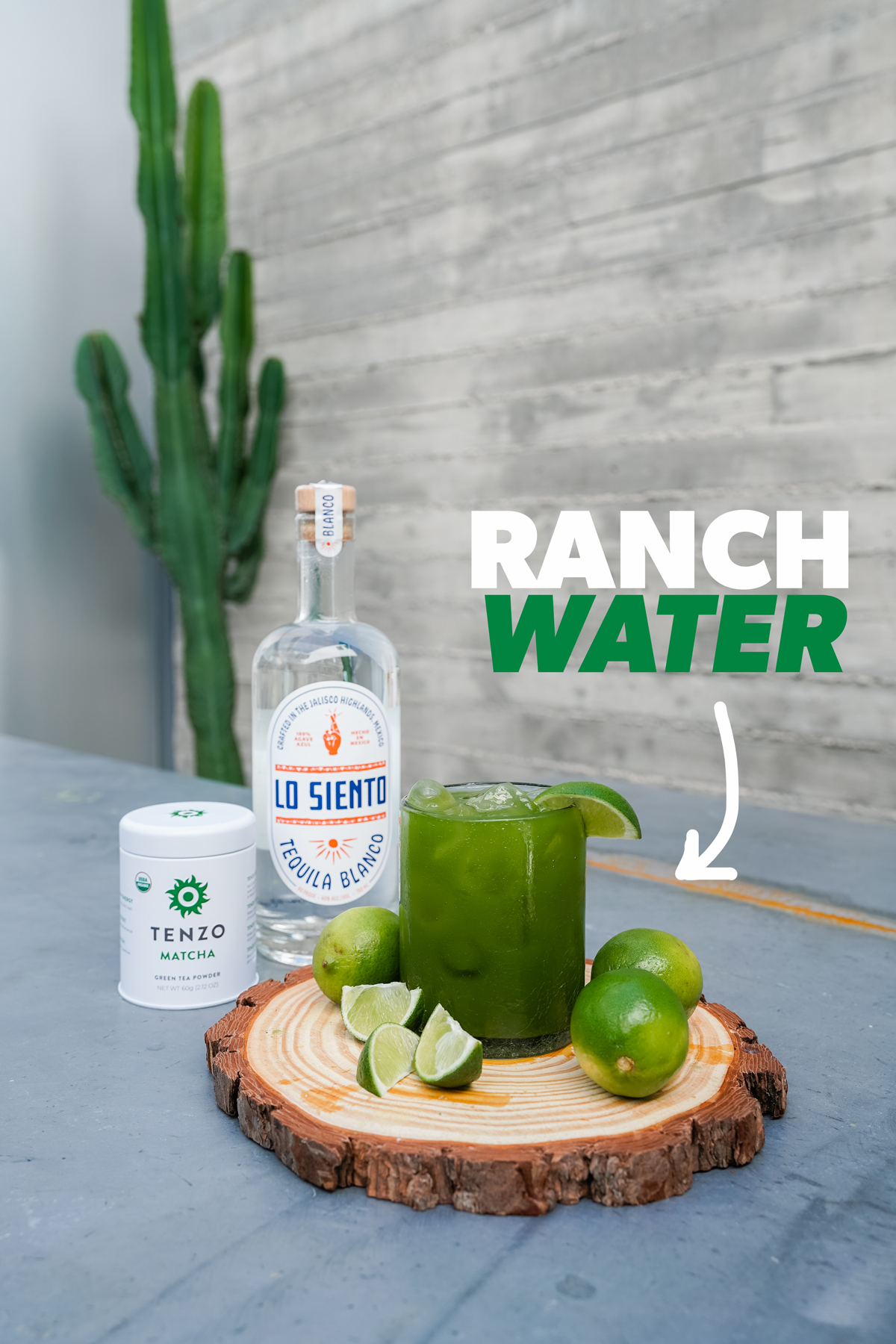 Tenzo Ranch Water
Posted on March 15, 2023 | by Lori Hanemann
Unleash Your Inner Maverick with Tenzo Matcha Ranch Water Cocktail: The Ultimate Buzz-worthy Drink of St Patrick's Day!
Looking for a festive drink for St. Patrick's Day that packs a punch? Look no further than Tenzo Matcha Ranch Water! This cocktail is a matcha-infused twist on a classic, perfect for celebrating the luck of the Irish.

Made with Lo Siento tequila, lime juice, and matcha-infused sparkling water, Tenzo Ranch Water not only tastes great but also provides a healthy boost of antioxidants and energy. So grab your green attire, mix up a batch of Tenzo Ranch Water, and get ready to shamrock and roll all night long!
Ingredients:
Instructions:
In your drinking glass, combine

 the Lo Siento Tequila, Ice and Sparkling water

Add Tenzo packet to shaker with water and shake

Pour Tenzo mixture over the drink for a stunning green drink

Garnish with a lime wedge, and enjoy!
Get the Tenzo Trial Kit by clicking here, or just some more matcha, click here.
Get the award-winning delightful agave wonder that is Lo Siento Tequila, for all your cocktail adventures.
Lo Siento Tequila is a premium tequila made from 100% blue agave, which is grown in the highlands of Jalisco, Mexico. It's known for its smooth and flavorful taste, making it the perfect base for a Ranch Water cocktail. Tenzo matcha is a high-quality, organic green tea powder that adds a delicious unique flavor and nutritional benefits to the drink.