Ginger Matcha Kombucha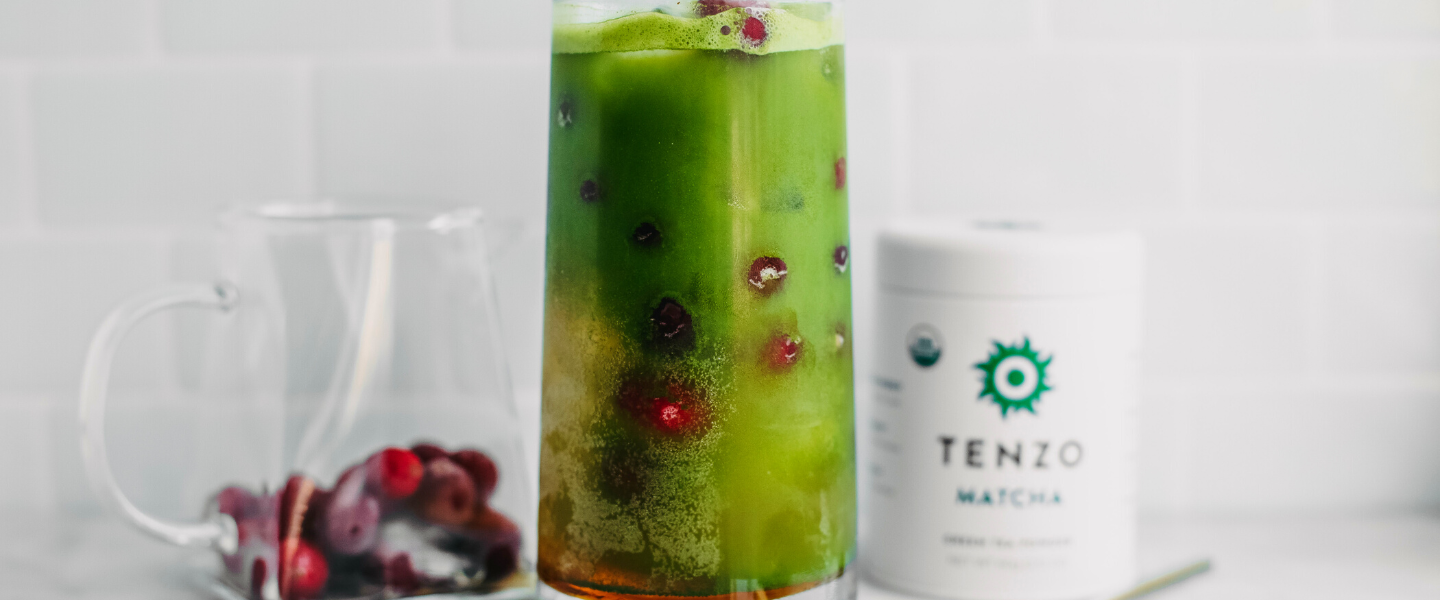 Ginger Matcha Kombucha
Posted on September 22, 2022 | by Lori Hanemann
Ginger lovers, this drink's for you. The sparkling bubbles from the kombucha make this a fun and refreshing beverage you'll make all throughout the fall season. Cranberries, maple, and ginger give those autumnal vibes as well as making this an antioxidant powerhouse. The matcha flavor takes it up a level, only to be delightfully accompanied by the floating frozen cranberries. Boom! Your drink has fully evolved to the highest level.  You've got to try this one.
Ginger Matcha Kombucha
Ingredients:
1/2 cup frozen cranberries

ice to fill a glass

1-2 tbsp maple syrup

1 tsp Tenzo matcha powder

3 oz hot water

1 cup ginger kombucha
Instructions:
In a small pitcher combine hot water and matcha with an electric whisk until smooth.

Fill a glass with 1/2 ice and 1/2 frozen cranberries.

Add maple syrup, then kombucha, and top off with matcha mixture and serve.
Thank you to Kaylie for another wonderful and delicious matcha recipe. You can follow her on Instagram to see more of her recipes. And, take the chance to stock up on matcha now.