Flourless Matcha Blondies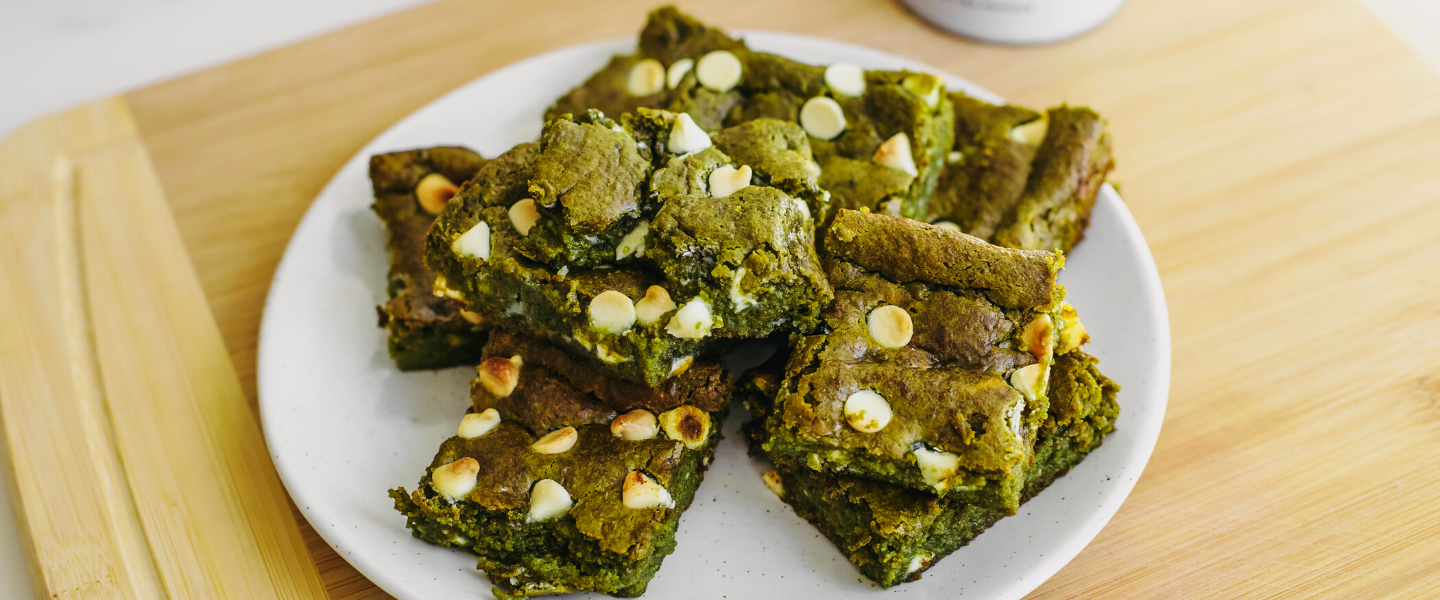 Sometimes you want to treat yourself with something decadent, but you're over white flour, right? This blondie recipe will satisfy your sweet tooth cravings, but in a healthy matcha way. Packed with protein and an abundance of flavor, bake these up to take on your next hike or backyard Crossnet battle. Tenzo for the win. Yum.
Flourless Matcha Blondies
Ingredients:
1/2 cup smooth and creamy almond butter
1/2 cup apple sauce
1/3 cup maple syrup
1 egg
1/4 cup vanilla protein powder
1 tbsp Tenzo Tea Matcha Tea Powder
1/2 tsp baking soda
pinch of salt
½ cup white chocolate chips
Instructions:
Combine all ingredients (except white chocolate chips)  together in a bowl and stir until batter is smooth, then stir in white chocolate chips. Pour batter into a 8" square baking dish lined with parchment paper. Bake on 350F for 20 minutes, then remove from the oven and allow to cool before serving.
Thank you to Kaylie for another wonderful and delicious matcha recipe. You can follow her on Instagram to see more of her recipes. And, take the chance to stock up on matcha now.