Eat Your Caffeine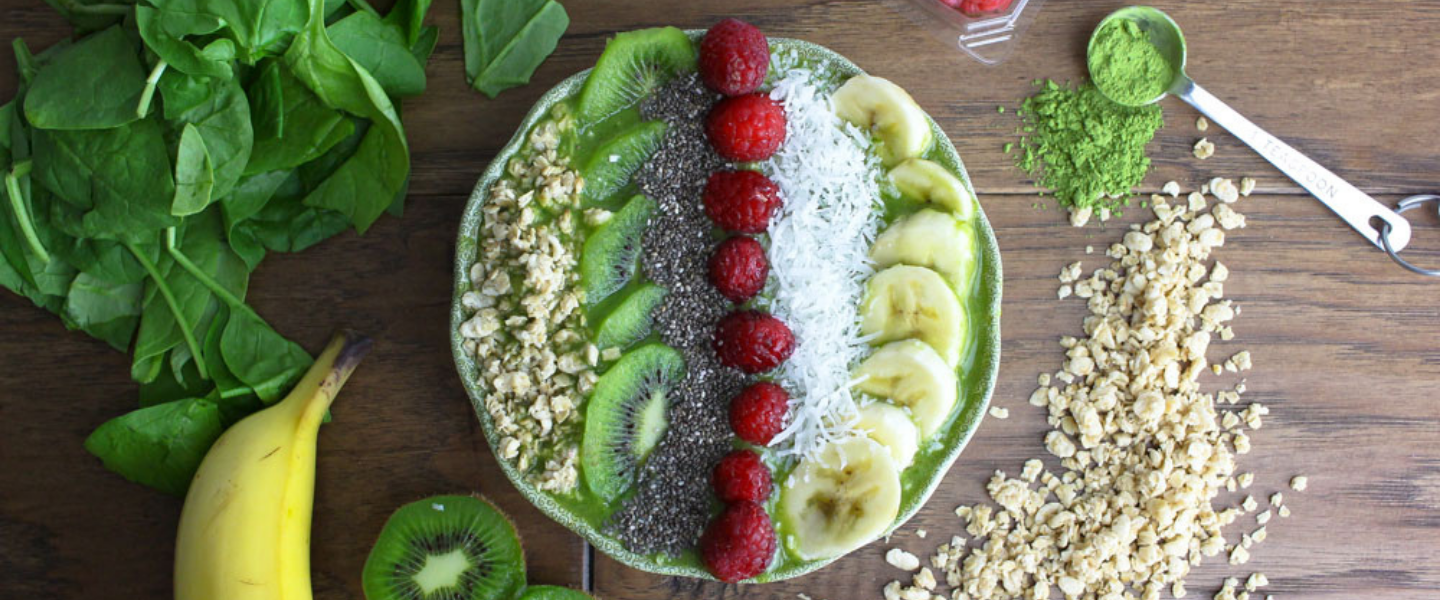 There is absolutely no doubt about it, when it comes to caffeine you have tons and tons of choices. Coffee, energy drinks, teas, pre-workouts…. there's a whole world of beverages out there claiming to wake you up and send you off feeling alive and energized. And while it is easy to run into a convenience store and pick up an energy drink or head to your local coffee shop for a quick brew, there's a better, healthier, and way less boring way to get your caffeine fix: matcha. 
We'll save you the speech and just tell you, matcha is a superfood. So, to say that it's better for you than coffee is quite the understatement. Coffee is known for causing anxiety, disrupting sleep patterns, and for just generally being hard on your stomach and metabolism. And, you'll find similar experiences with energy drinks and pre-workouts as well. Matcha, on the other hand, is known for providing your body with a clean green energy that helps you relax, while staying energized and focused. 
But we're not here to talk about how good matcha is for you. We've done that before, and chances are that we'll do it again. Today we're here to discuss matcha's versatility. Unlike energy drinks or coffee, matcha can be added to pretty much anything. And, that's good news for you, because that means that you can eat your caffeine. 
Why Eat Your Caffeine?
If you read that and thought "why would I want to eat my caffeine?", you probably aren't alone. There are plenty of reasons why people prefer to eat their caffeine instead of brewing it. Here are some common ones:
not enough time to brew coffee in the morning

don't want coffee jitters

want a way to energize themselves on the go

worried about spilling & staining while on their commute or at work

eating your caffeine is more exciting 
Coffee is hard on an empty stomach, so for many people, eating their caffeine is a way to avoid morning turbulence while still gearing up for the day. Eating your caffeine also allows you to prep it in advance so that it's ready when you are, and you can take it with you wherever you go. And, it offers more creativity with the preparation. 
Quick & Easy Matcha Recipes for Your Daily Dose of Caffeine
We've covered all the particulars so now it's onto the fun part… making matcha recipes. When you're looking to eat your caffeine, there is no easier way to do it than with matcha. Aside from being the perfect mix-in for a beautiful and healthy smoothie bowl, matcha has a subtly sweet and slightly earthy flavor that pairs well with pretty much anything. 
Smoothie bowls are our favorite way to get energized for the day. They're easy to make, can be prepped ahead of time, and can be customized however you want. Here are a couple of our favorite matcha smoothie bowl recipes:
The Classic Matcha Smoothie Bowl
Raspberry Matcha Smoothie Bowl
Smoothie bowls are delicious and nutritious, but they aren't always the most convenient thing to take with you while you're on the go. If you want to energize yourself for a post-work workout or just for an afternoon pick me up, you'll want something much more portable… something like matcha energy bombs. 
There are tons and tons of ways to eat your caffeine with matcha. And, whatever your reason for munching on your caffeine instead of drinking it, chances are that you'll find much more variety in your new routine. Perfect for a pre-workout on the go or as a spill-proof way to energize your morning commute, eating your caffeine is convenient and just as effective as drinking it.