Double Cream Matcha Latte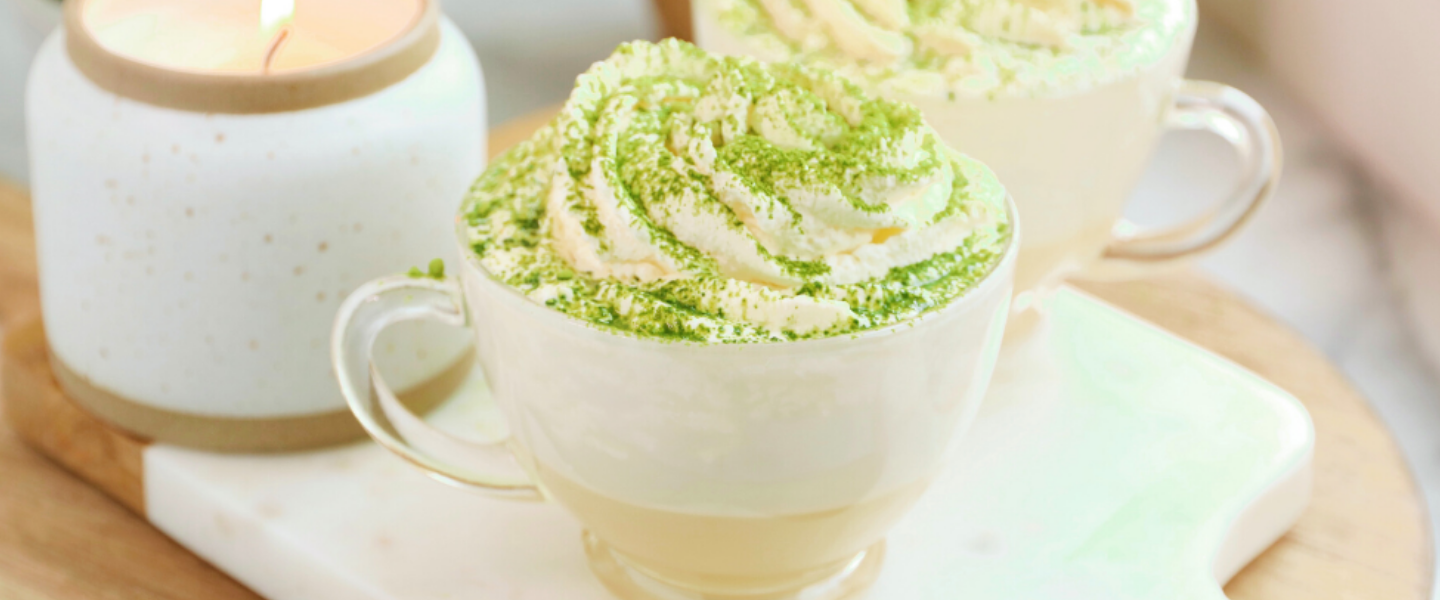 "Double, double oat milk and guzzle
Matcha mix, no coffee trouble 
Double, double coconut, and muddle 
Something delicious this way comes"
Sometimes you just want to sit back, relax, and enjoy a beautiful beverage. This Double Cream Matcha Latte is perfect for that. Layered with not one but two creamy ingredients, it's like falling into a fluffy bed but for your mouth. Sweet and luscious with soft soothing flavors, it's easy to make and even easier to enjoy. A sprinkle of matcha is the perfect complement to these easy-going flavors. Whip yourself up something simple yet luxurious. Double the cream. Double the enjoyment. That's what we say… 
Double Cream Matcha Latte
Ingredients:
2 oz condensed coconut milk
1/2 cup oat milk
top with whipped cream or coconut whip and Tenzo matcha powder
Directions:
Pour condensed coconut milk to the bottom of a small mug or glass. Add heated or chilled oat milk, depending on if you want it hot or cold. Top off with whipped cream or coconut whip and matcha powder, then combine or serve as is. 
Another delicious classic in the books from Kaylie. Peruse her Instagram, while you sip on the Double Cream Matcha Latte, for more delicious and healthy recipes of all kinds.  Thanks to her for this incredibly delicious and vegan treat. And of course, this drink would be nothing without its bright green star- matcha. So pick up some here before you head out on your next beverage adventure. This drink is perfect to spice up your daily matcha drink, and a much healthier option than a morning coffee. No jitters, no anxiety, no crash, just tasty coconut cream, and a little matcha magic.