Coconut Cream & Cacao Matcha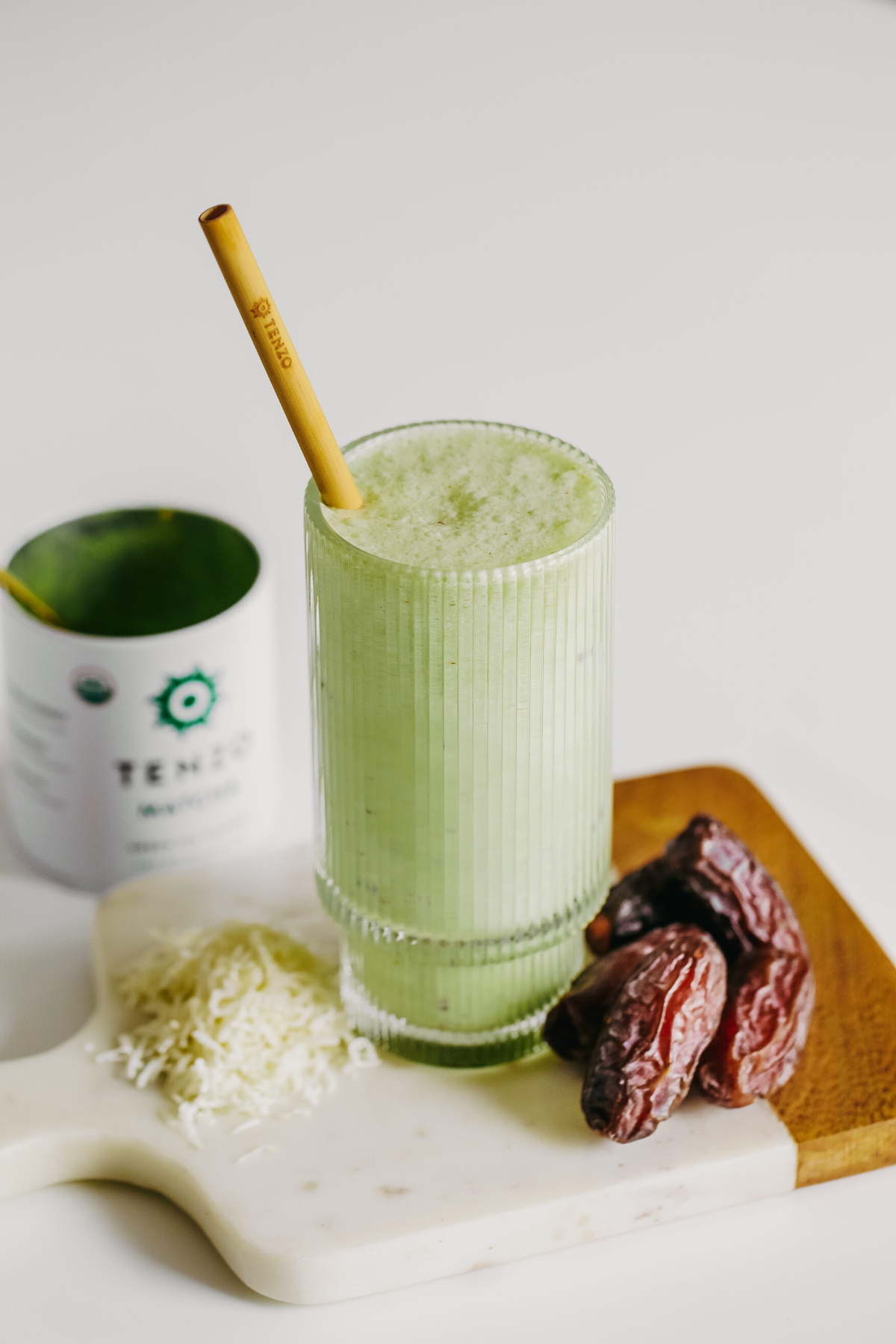 Coconut Cream & Cacao Matcha
Posted on April 28, 2023 | by Lori Hanemann
Introducing the Coconut Cream & Cacao Matcha - a creamy, coconutty drink with the earthy bitterness of Tenzo matcha. Sweetened with medjool dates, it's packed with antioxidants and a hint of tropical flavor. Topped with crunchy cacao nibs and coconut shreds, it's the perfect way to cool off on a hot day.
Ingredients:
1/3 cup canned coconut milk full fat
1-2 medjool dates, pitted
1 tsp Tenzo matcha powder
1/2 cup ice
1/2 cup cold water
1 tbsp cacao nibs
1 tbsp coconut shreds

Instructions:
Add ingredients to a blender and blend until smooth (a few bits of cacao nibs and coconut I like to leave for texture).
You could CLICK HERE and stock up on some more fresh Tenzo. Seriously, you could. Go for it.