Clementine and Cream Matcha Recipe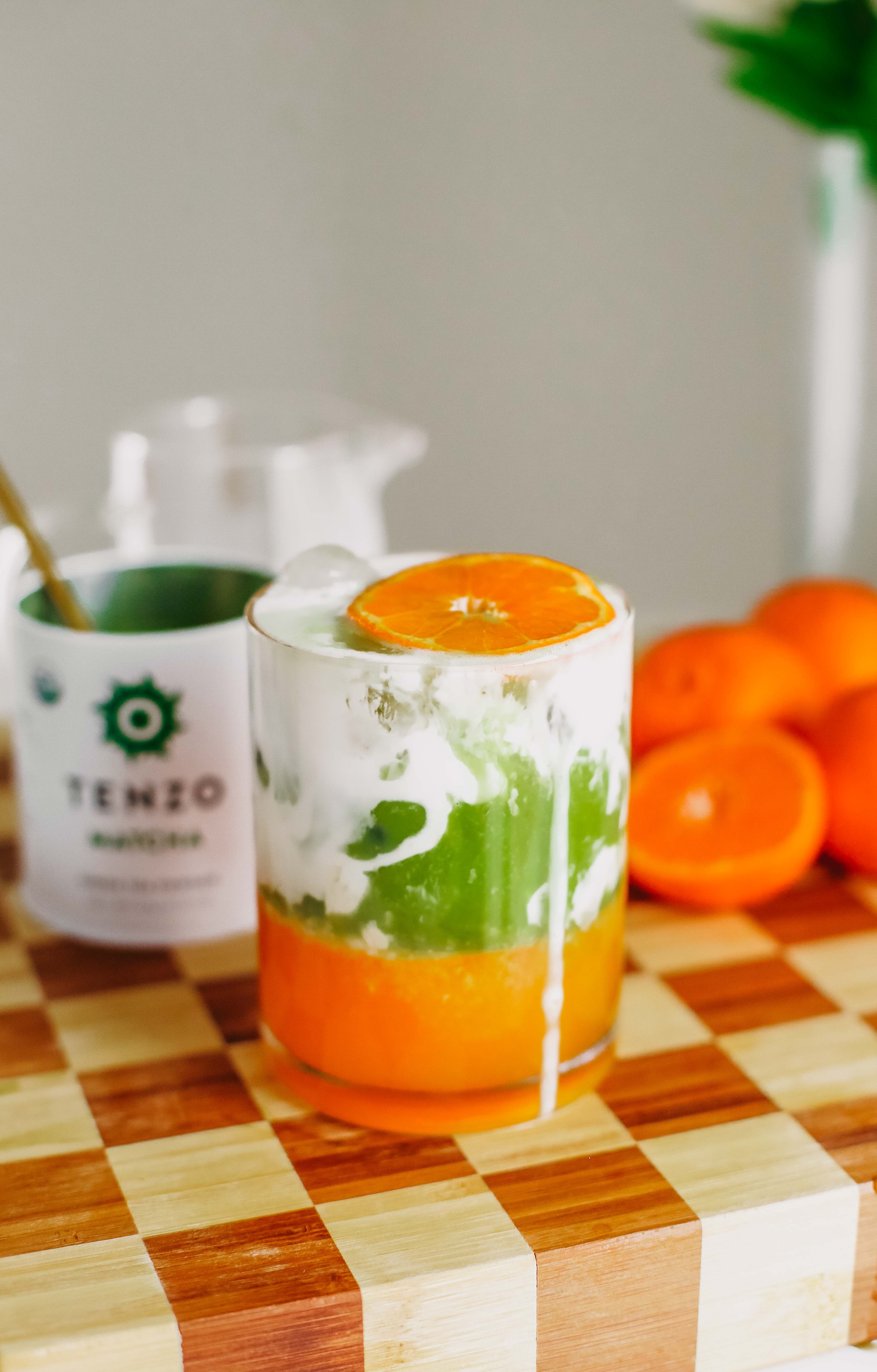 Clementine and Cream Matcha Recipe
Posted on February 24, 2023 | by Lori Hanemann
As Tenzo Matcha fanatics, we gotta tell you about our latest obsession: the Clementine and Cream Matcha recipe.
This drink is a tangy and sweet concoction that will have your taste buds singing. Plus, it's packed with antioxidants and caffeine that'll make you feel like a superhero.
But that's not all folks! Matcha is known for its metabolism-boosting and brain-fueling powers. And when combined with clementine's vitamin C and coconut cream's healthy fats, you got yourself a drink that's both delicious and nutritious.
So, what are you waiting for? Try the Clementine and Cream Matcha for yourself and feel the refreshing and invigorating effects. Trust us, you won't regret it.
Ingredients:
½ cup clementine juice (I used cutie oranges)

½ cup full fat canned coconut cream

Ice to fill a glass

2 tsp maple syrup or to taste

½ tsp Tenzo matcha powder

3 tbsp warm water
 Instructions:
Blend water and matcha powder together with an electric whisk until smooth.

Juice oranges and pour into the bottom of a glass, add ice and maple syrup, then top off with matcha mixture and serve.
Thank you to Kaylie for another wonderful and delicious matcha drink. You can follow her on Instagram to see more of her recipes. Remember to stock up on Tenzo for all our delicious matcha recipes.