Cinnamon Collagen Matcha with Pistachio Milk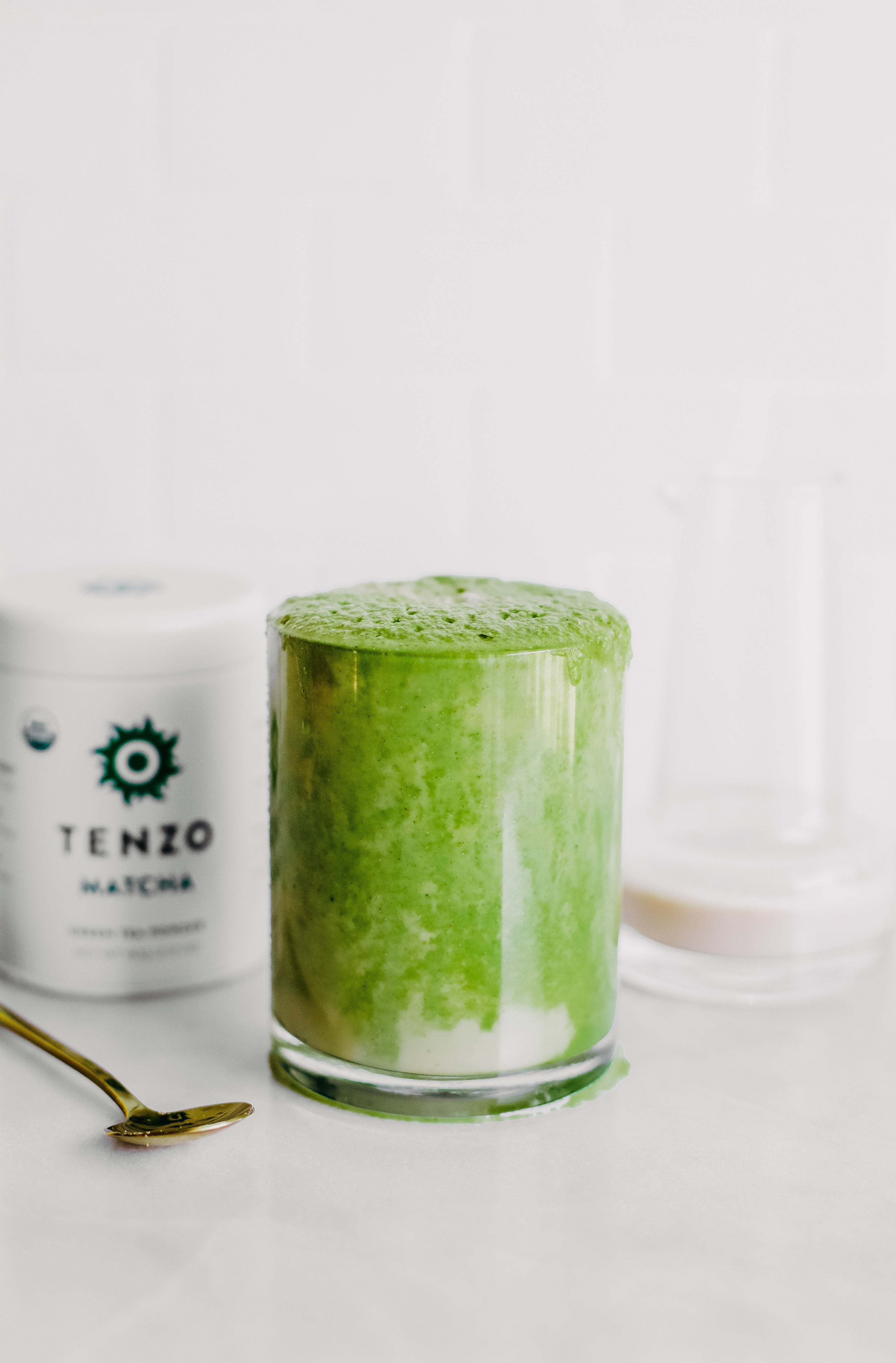 Cinnamon Collagen Matcha with Pistachio Milk
Posted on February 10, 2023 | by Lori Hanemann
We're excited to tell you about the flavor and health benefits of this incredible recipe, Cinnamon Collagen Matcha with pistachio milk for protein.
This delicious combination of flavors will tantalize your taste buds and give you a boost of energy and nutrition. Of course, it all centers around Tenzo matcha, the highest quality means amazing nutritional value combined with the collagen peptides, which are essential for healthy skin, nails, and joints, this drink is like a multivitamin in a cup.
But that's not all! The addition of cinnamon adds a delicious flavor and its own unique health benefits. Cinnamon is known to help reduce inflammation, boost circulation, and regulate blood sugar. It's also a great source of antioxidants and can help reduce your risk of heart disease.
And then there's the pistachio milk, which adds a creamy and nutty flavor to the mix. The pistachio milk is a great source of protein, which helps keep you full and energized throughout the day. It's also packed with healthy fats and fiber, which make it a great addition to any healthy diet.
If you're looking for a delicious and nutrition-packed drink, look no further than Tenzo's Cinnamon Collagen Matcha with pistachio milk. With its delicious flavor and numerous health benefits, it's the perfect choice for a quick and healthy pick-me-up.
Ingredients:
1/2 tsp Tenzo matcha powder

1 tbsp cinnamon collagen

1-2 tsp maple syrup

1 cup pistachio milk (hot or cold)
Instructions:
Add matcha powder and cinnamon collagen into the bottom of a glass with half the pistachio milk and blend with an electric whisk.

Add maple syrup, stir, then top off with more milk and serve.
Thank you to Kaylie for another wonderful and delicious matcha creation. You can follow her on Instagram to see more of her recipes. Remember to stock up on Tenzo for all our delicious matcha recipes.