Cherries and Cream Matcha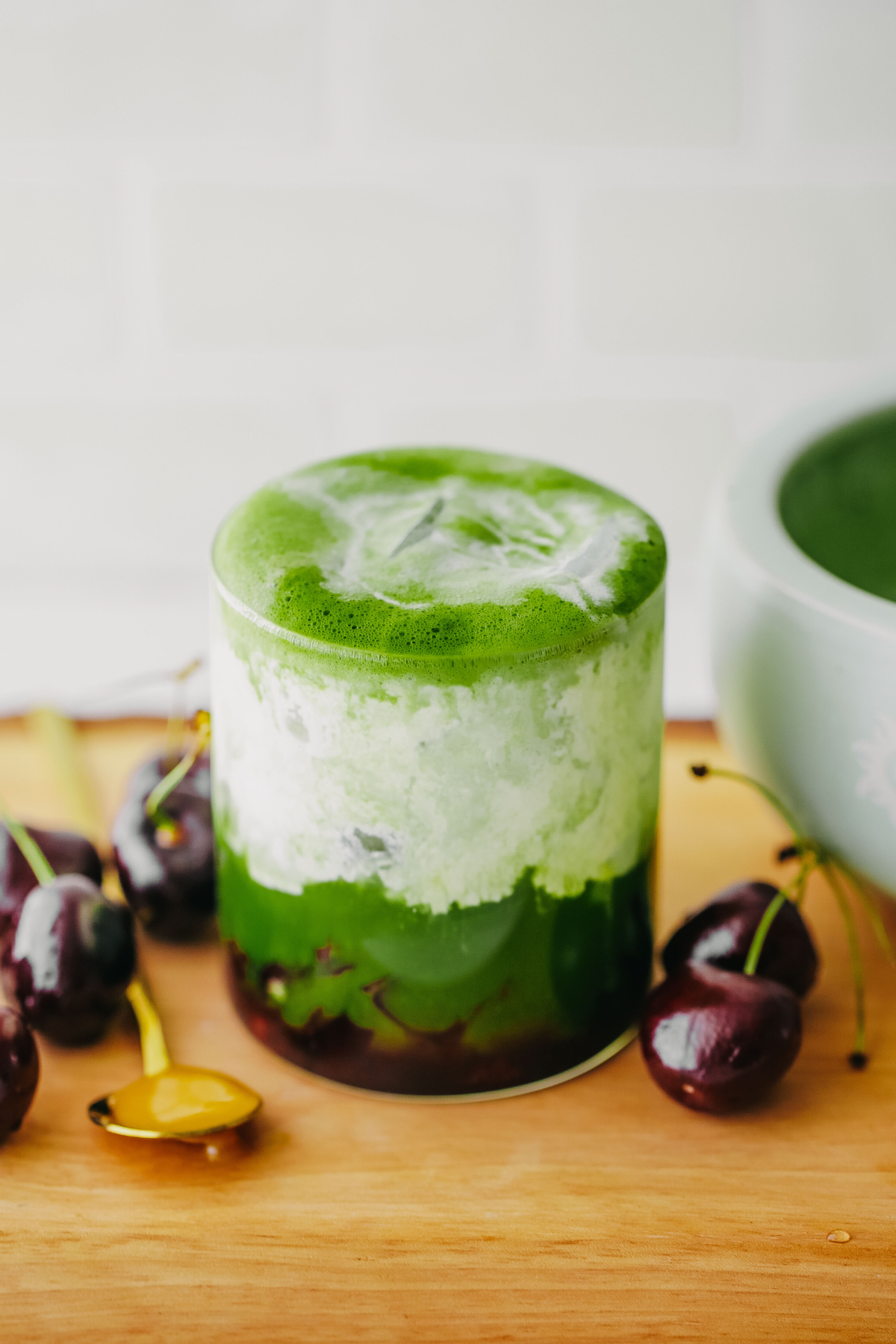 Cherries and Cream Matcha
Posted on August 17, 2023 | by Lori Hanemann
Picture yourself sipping on a cup of pure delight – Cherries and Cream Matcha. It's like a whimsical tango of flavors on your taste buds! The smooth matcha dances gracefully with the juicy sweetness of cherries, creating a symphony that's both refreshing and indulgent. With every sip, you'll feel like you're wandering through a cherry orchard on a sunny day, plucking the ripest ones straight from the trees. The creaminess wraps around your palate like a cozy blanket, adding a touch of comforting luxury to the vibrant experience. It's as if you stumbled upon a secret potion that turns everyday moments into enchanting adventures. So go ahead, take a sip, and let the Cherries and Cream Matcha whisk you away into a world of flavor-filled imagination!
Cherries & Cream Matcha
Ingredients:
1/2 cup cherries, pitted

2 tbsp honey

1 1/2 tsp

Tenzo matcha powder

blender with 1/2 cup warm water

1/4 cup heavy cream or vegan cream

Ice to fill a glass
Instructions:
Add pitted cherries into the bottom of a glass with honey and mash together with a muddler. 

Add ice to fill the glass.

Make matcha mixture by whisking together matcha tea powder and warm water in a small serving pitcher, then pour over ice. 

Top off with cream and serve.
Have you SUBSCRIBED yet? Why not do so today, and get Tenzo delivered to as often as you need. CLICK HERE FOR CONVENIENCE.